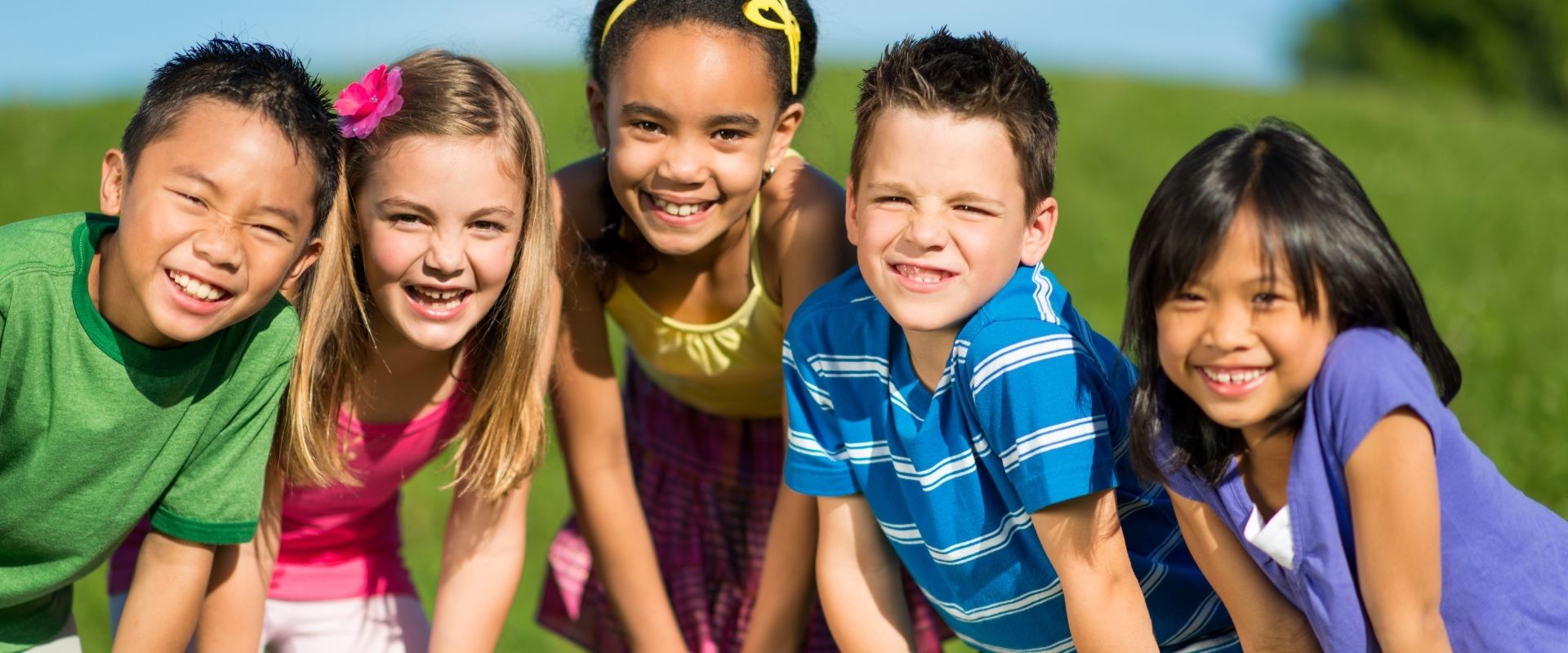 This month, our May dates to celebrate from our cultural calendar travel the world with exciting and significant events.
From religious festivities, such as Ramadan and Vesek, to Africa Day, Japan's Children's Day and Australia's Sorry Day and Reconciliation Week, we've searched the globe for the best May dates to celebrate.
Eid al-Fitr
2 May
Eid al-Fitr is an Islamic holiday celebrated by Muslims celebrating the end of Ramadan. Attending the congregational prayer in the morning establishes unity and brotherhood amongst the men. With beautiful attire ranging from silk garments to linen shirts, everyone gets their best outfit on. Preparation of food and enjoying feasts is a very big part of Eid celebrations. Visiting friends and family is the most enjoyed part of the day as families can sometimes see each other up to 4 times a day in different homes. Eid symbolises community, connection and comradeship with others in the Islamic faith.
Children's Day (Japan)
5 May
Children's Day in Japan is a national holiday that highlights the importance of creativity, innocence and fun during childhood. It acknowledges the unique nature of children and cultivates their individuality and young individuals. Children's Day has been a celebration in Japan for decades. A custom is to have koinobori flags and kites on display outside of the homes. Symbolising the strength, determination and bravery of a crap ship swimming upstream, it reflects the tenacity of children.
Our Japanese Dance with Junko program available in Queensland discovers traditional Japanese dance. Students participate and see the wonders of Japanese culture through dance, music and craftsmanship. Similarly, our Japanese Infusion program immerses students to experience Japanese culture through engaging activities. With storytelling, songs, puppets and games students learn through entertainment and enjoyment. This program is available in Australian Capital Territory and New South Wales in person and virtual for all other states.
Cinco de Mayo
5 May
Cinco de Mayo commemorates the anniversary of Mexico's defeat of the French empire. Holding great historical significance, Mexicans all around the world celebrate the momentous day. With speeches and parades communities come together and remember the significance of this day. Cinco de Mayo is heavily celebrated in America within Mexican-American communities. It signifies Mexican culture and heritage.
The colour of the Mexico flag, green, red and white are also often used in the designs of their clothes for the day. Speeches and reenactments are common on this day for tourists and residents to help them understand the history surrounding the event this festival celebrates.
Our Viva Mexico program in Australian Capital Territory and New South Wales shares the wonder of traditional Mexican and Spanish music. With a combination of folk dancing, traditional instruments and songs, and an introduction to the Spanish language, students are fully immersed in Mexican culture. Students will learn more about Mariachi music and instruments, and also the significance of their cultural history.
Available in South Australia, Latin Grooves is a musically diverse program that shares the beauty of traditional Latin dance styles including Brazilian Samba, Bachata and Salsa. With both traditional and contemporary instruments students enjoy the rhythmic beats and melodious sounds while also learning a bit of the Spanish language.
World Belly Dance Day
14 May
World Belly Dance Day celebrates the popular dance style of belly dancing. With complex moves and techniques and wonderfully embroidered dresses with vibrant colours the dance style is incredibly artistic. Requiring lots of stamina and great core strength, belly dancing is not as easy as it looks.
Our belly dancing programs are highly engaging and interactive as students get to learn the complex dance style. Our Middle Eastern Belly Dance program is available in Victoria, New South Wales, Australian Capital Territory and Queensland in person and virtually for all other states.
Middle Easten Belly Dance and Rhythm with Belyssa discovers Middle Eastern culture with more than just belly dancing! Costumes, music, tokens all help students explore the root of Arabian culture while participating in a high-energy program. This program is available in Western Australia.
World Day for Cultural Diversity for Dialogue & Development
21 May
Emphasising the importance of intercultural diversity, dialogue and harmony, World Day for Cultural Diversity celebrates the richness and beauty of cultures around the world. Learning about other philosophies, cuisine and social structures develops and challenges our mind to think outside of what we are used to. To expand our knowledge, we must challenge our thoughts and having a thorough understanding of cultural diversity is the solution. In order to achieve sustainability, peace and success in our globalised world, understanding of other cultures is essential. World Day for Cultural Diversity highlights the need for intercultural recognition, acceptance and acknowledgement at a local and global level.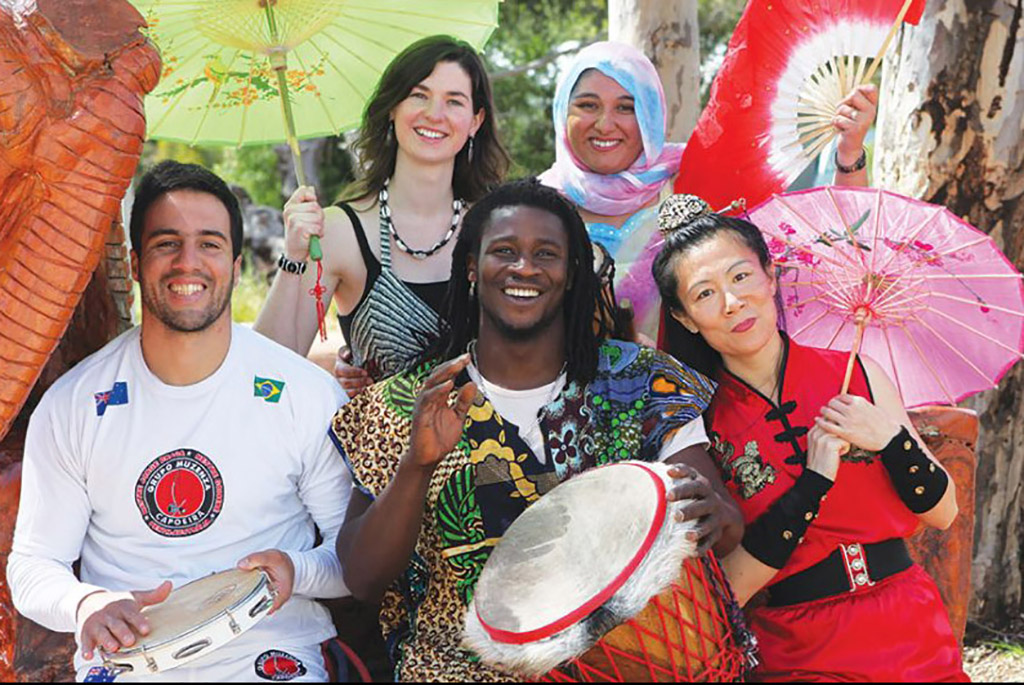 Our Multicultural Day Program available in all states is a comprehensive workshop with themes culture, language, culture and more. With interactive and engaging activities students will discover the cultures and complexity that makes up the world. Through intercultural understanding students will be equipped in navigating through our culturally diverse world with empathy, compassion and respect.
International Day for Biological Diversity
22 May
International Day for Biological Diversity highlights the importance of protecting biological diversity at all costs. This day brings awareness to the diversity not only in plant and animal life but also crops and ecosystems as they equally contribute to the functioning of biological diversity. Unfortunately, species are progressively becoming more at risk of being extinct due to unprecedented rates of loss of biological diversity. Through climate change and other environmental concerns several species and environments continue to be neglected. Humanity depends on the resources that the natural world provides us and it is essential that sustainable development is prioritised.
Our educational and scientific program Hero Ladybirds Galapagos Islands available in Victoria, highlights the importance of a balanced ecosystem. Students learn how one problem leads to many and the consequences it has on species and environments. Ecologist Carolina Zuluaga takes students on an interactive journey to discover the world of ecology through hand puppets and stories.
Africa Day
25 May
Africa Day celebrates the cultural diversity of African countries. Celebrated worldwide, it is a day that liberates those from an African heritage helping them to feel empowered to express their pride and identity. With more than 50 countries in the African continent, there is a great variety of languages, histories, cuisines to explore.
Cultural Infusion offers many programs discovering African cultures. Our Doudoumba Drumming program available in Australian Capital Territory and New South Wales shares the wonders of the Djembe and Dunun instruments from West Africa. With catchy beats, students learn the rhythms and melodies associated with African music.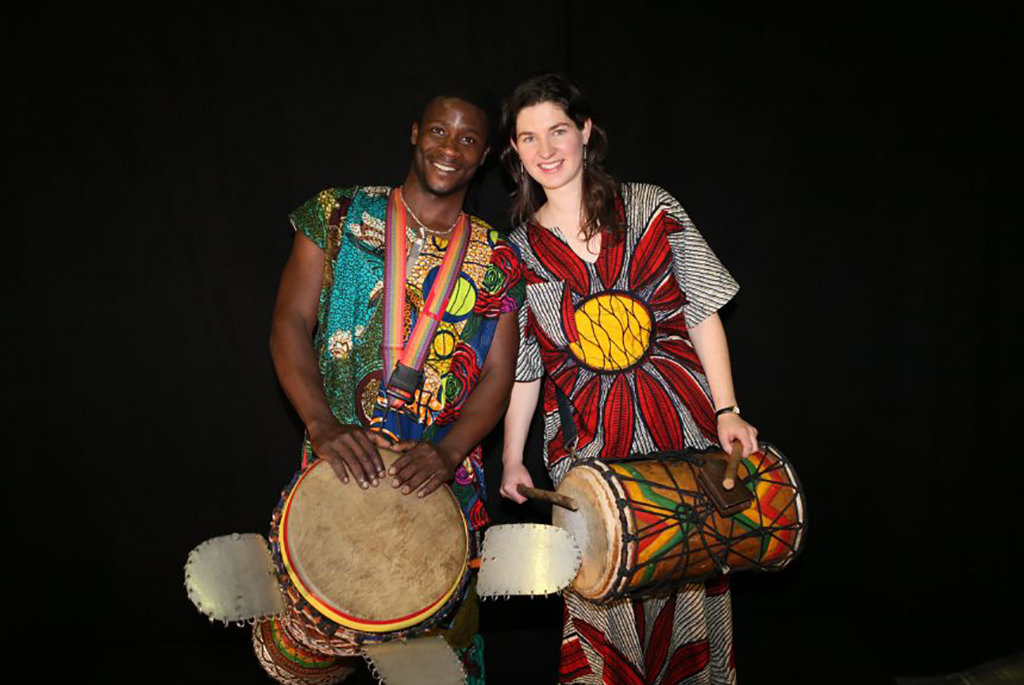 West African Dance & Music showcases traditional and modern music from West Africa. Students from Victoria participate in interactive activities while learning the cultural significance behind the dance and music.
Sharing similar rhythmic beats, Rhythms and Instruments of West Africa uses a variety of instruments including dun dun drums, shekere, balafon and more! Students have the opportunity to play these instruments and learn new sounds from West African music. This program is available in Victoria, Queensland and Western Australia in person and virtual in all other states.
National Sorry Day
26 May
National Sorry Day, also known as National Day of Healing, commemorates the forced removal of Aboriginal and Torres Strait Islander children from their families. With families grieving, cultures destroyed, languages fading this day acknowledges the harm caused to First Nations peoples. Intergenerational trauma exists till this day and no reparations can ever bring back the harm caused in the past. However, as a nation we can aim to commit to a national responsibility to continue to reflect and evaluate the need for continuous rectification of such an appalling and horrendous time in Australian history.
At Cultural Infusion we offer numerous programs that discover the beauty of Indigenous Australia. Our Aboriginal Culture for A Day with Gene Blow is a tremendous program filled with history, art and dance. Elder Gene Blow, shares his heritage and experience living in Queensland as a Noonuccal man from Minjerribah. This program is available face-to-face in Queensland and virtual for all other states. Following in similar footsteps, son of Gene Blow, Djarrin Blow shares a terrific insight to Indigenous culture through storytelling, music and dance. Our
Available in Victoria and virtually, Aboriginal Culture for A Day with Djarrin Blow is a comprehensive, immersive and interactive program that has a range of engaging activities for students to participate in. Students learn boomerang throwing, didgeridoo and more.
Similarly, Indigenous Infusion with Larry Brandy is a moving program that shares stories, history and art. Larry Brandy, being an Aboriginal storyteller, discusses the beauty of Wiradjuri culture and how it has shaped his values and understanding of life. Students learn the importance of the environment and nature in Wiradjuri culture and discover long-standing traditions. This program is available in the Australian Capital Territory, New South Wales and virtual for all other states.
National Reconciliation Week
27 May to 3 June
National Reconciliation Week commemorates two very important dates in Indigenous Australian history: 1967 Referendum and the High Court Mabo case. These two cases set precedence in beginning fair and equal treatment of First Nation communities. It established the beginning of respect, support and compassion, strengthening our nation and promoting unity. It is also important to acknowledge and address the history of this nation and to implement ongoing support services for Indigenous communities. Having been marginalised in the past and still in many ways to this day, this day brings awareness to the need of using qualitative and quantitative data to assess the efficacy of reconciliation not just through discourse but policies, education and legislation.
Our Indigenous Infusion with Gene Blow is filled with rich history, experiences and storytelling of Indigenous culture. Sharing the origins or instruments, discussing significant stories and learning the meaning of art symbols, students gain a comprehensive understanding of Gene Blow's Aboriginal heritage. Available in Queensland and virtual for all states, students are sure to enjoy an engaging and captivating program.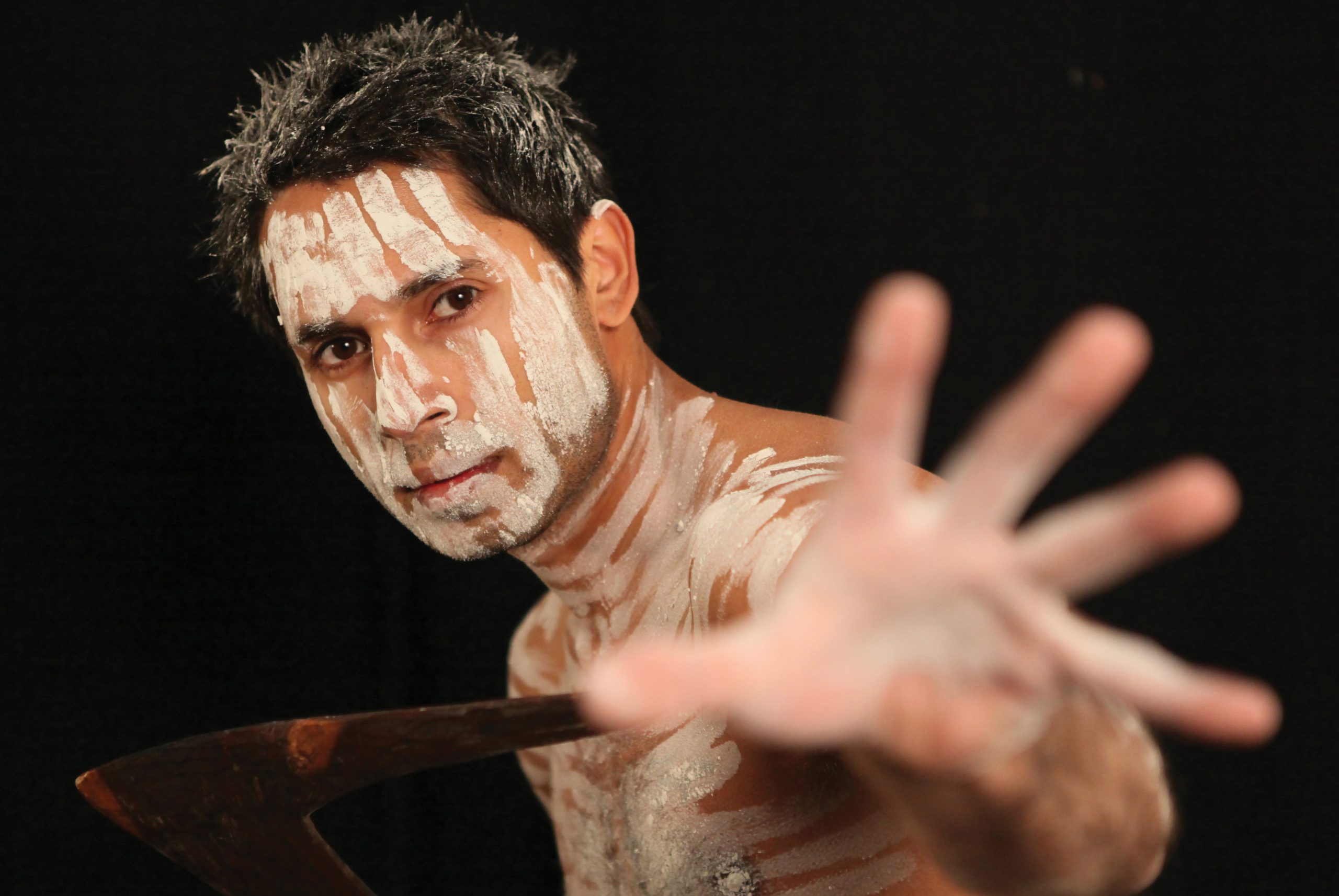 Indigenous Infusion with Djarrin Blow is a similar program in Victoria sharing the importance of Indigenous culture and its contribution to history.
Available in New South Wales and the Australian Capital Territory, Kinder Dreamtime with Larry Brandy is an entertaining and interesting program for younger children. Students discover the historical process of hunting, relevant artefacts and melodies of traditional instruments. Through learning the Wiradjuri culture students are sure to enjoy the information and immersive program.
Vesak (Buddha's Anniversary)
29 May
Vesak, observed by individuals belonging to the Buddhist faith, signifies the birth of Buddha, a notable person in Buddhism. Going to the temple, singing hymns, spreading kindness to the community are all just a few actions that take place on Vesak Day. This day serves as a reminder of Buddhist principles and is a time where people reflect on what they wish to implement in their life being values of humility, generosity and kindness. Vesak is celebrated in a lot of nations including Malaysia, Indonesia, Myanmar, Sri Lanka, Nepal, Japan and more.
Next month, we'll be looking at June's celebration dates including Italian National Day, World Environment Day and International Day of Yoga.