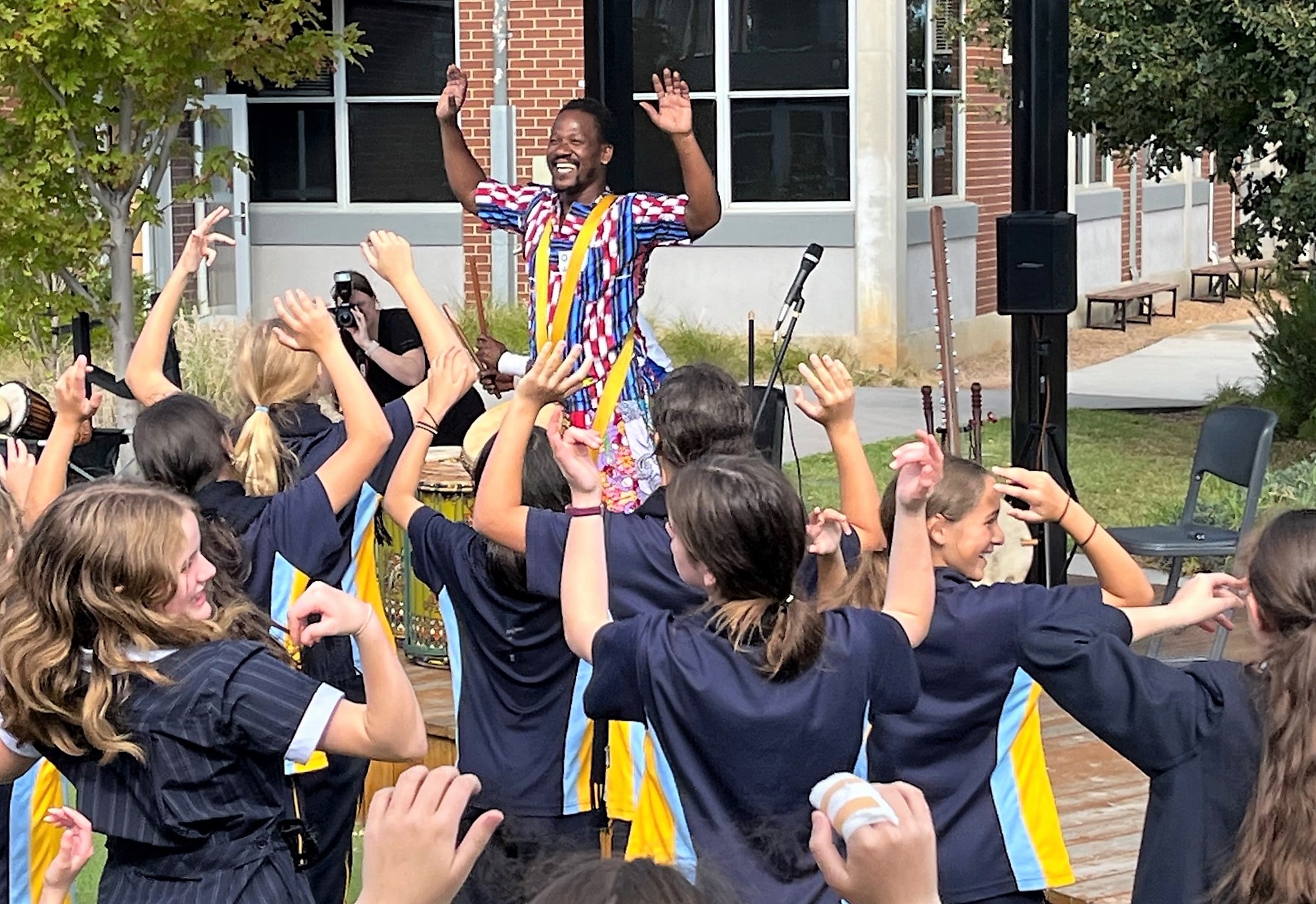 The Multicultural Day Program ( Full or Half Day) gives you a choice of three to five presenters from different cultures to share their history, traditions, music and other artforms, while complementary lesson plans give background context to your choice of culture and a practical activity. Our Program is tailored to suit your bell times, we start the day with free lesson plans for the first two cultural education programs.  After the first bell, we follow with the 2 x 25 minute performance-based programs, with the students swapping between the two programs in between.  We finish the day with activities and Intercultural understanding revisions that re-enforce the messages of empathy imparted during these programs. The day as a whole is interactive, engaging and, above all, memorable.
With so many presenters to choose from at Cultural Infusion, we can bring amazing diversity and excitement into your school in a day, providing educational and fun ways for your students to learn. We tailor our offerings to Australian Curriculum requirements and year levels. Choice of cultures available for your needs include: Chinese, Silk-road, Indonesian, Middle Eastern, Japanese, African, Brazilian, Indian, Korean, French, German and Italian, to name a few.This program has a minimum requirement of 150 students for a half day program and a 300 students for a Full day program.
---
This program is available for virtual delivery
Check our Cultural Calendar and don´t miss any relevant cultural date.
Program duration
(Minutes)
Cost per student
(Excl. GST)
Number of students
(Minimum)