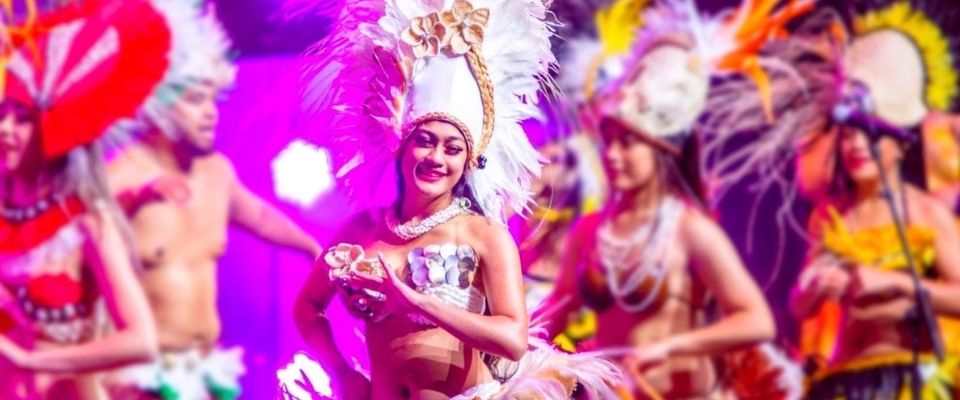 As a new year begins, our January dates to celebrate focus on new beginnings, days on religion and education as well as cultural calendar dates.
Community celebrations and awareness days allow for increased understanding and promote social cohesion. We believe that by focus on what bring us together, we can build inclusion and encourage intercultural understanding.
Feast of St Basil
1 January
The Feast of St Basil commemorates St Basil of Caesarea also known as St Basil the Great who was a prominent figure and leader of the Orthodox Christian Church. Based in Cappadocia, the bishop was well known for his incredible service to the community. On this day it is common to bake Vasilopita cake with a gold or silver coin hidden inside. This signifies an act the Byzantine bishop started, with the intent to distribute wealth amongst the poor. Visiting friends and families on this day is customary as communities unite and cherish time spent with each other while acknowledging the great history associated with this day.
Coming from a Greek Orthodox our founder and CEO Peter Mousaferiadis takes great pride in his Greek heritage and culture. With great recognition from the Greek community, Peter is inspired by his Greek heritage. Guided by similar motivations to St Basil the Great, Peter is driven and inspired in working towards building intercultural discourse and unity around the world. Cultural Infusion is inspired by highlighting the unique intersectionality each human has in order to create a better understanding of who we are as a collective humanity.
World Braille Day
4 January
World Braille Day observed by the United Nations raises awareness of the importance of braille as a means of communication for blind and partially sighted people. COVID-19 has certainly created obstacles for the whole world. However, adjusting and adapting to such frequent changes has brought about a unique set of challenges for blind and visually impaired individuals.
Blind and visually impaired individuals' skills are often undermined in the workplace as the right services and support are not put in place, thus limiting their opportunities for employment. This presents a great lack of diversity and limits the opportunity to have a diverse, equitable and inclusive space in the workforce industry. Through diversity metrics Diversity Atlas offers a solution to this very problem. It promotes diversity through comprehensive algorithms which help to determine the mutuality of an organisation. In order to retain workforce diversity, such initiatives must be implemented and analysed at every step of the way to promote better representation of employees in an organisation.
Armenian Christmas Day
6 January
Following older traditions, Armenian Christians still observe Christmas Day on the 6th of January. Sometimes known as Old Christmas or Little Christmas, Armenian Christmas Day represents the same celebration as the 25 December. Families unite and share traditional meals including khetum, nevik, tanabur, bastukh and more!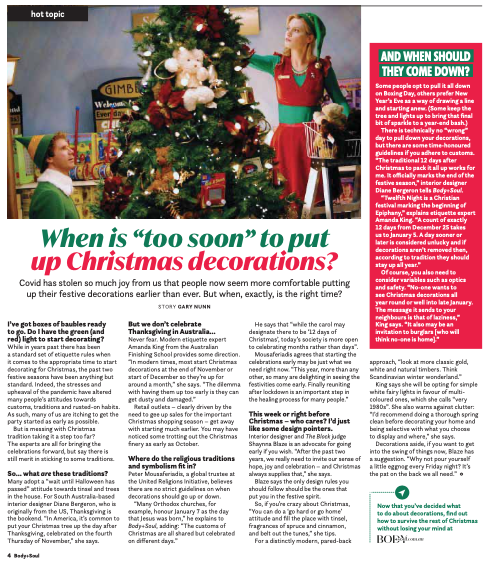 At Cultural Infusion, we recognise the importance of understanding and appreciating the differences within our societies. By understanding Christmas celebrations, it allows us to recognise the significance of respecting the diverse ways in which celebrations are interpreted. It outlines the need to recognise how Christmas traditions overlap and also differ around the world. Our CEO Peter Mousaferiadis was recently quoted in Body + Soul magazine discussing the tradition of hanging decorations and the fact that the customs of Christmas are all shared but celebrated on different days. Christmas is seen to be celebrated in such diverse ways and through intercultural understanding we can appreciate our different traditions through respect and compassion.
World Religion Day
16 January
World Religion Day symbolises a day that acknowledges that religion plays a big role in connecting humankind. Originated from Baha'i principles, this day promotes the need for universal equality. It develops a stronger interfaith understanding while strengthening connection between all communities. As time has progressed, World Religion Day is not exclusively celebrated by Baha'i followers but it has also brought interfaith dialogue where the perspectives of other faiths have been welcomed and shared.
Our CEO Peter Mousaferiadis has been a longstanding member of the United Religions Initiative which promotes interfaith dialogue and conflict resolution. Through ongoing initiatives, the URI has had renowned individuals from all around the globe discuss peace-building and conflict transformation at both a local and global level. At Cultural Infusion we believe through intercultural understanding, unity and solidarity we can create a more harmonious world.
Mahayana New Year
18 January
Mahayana New Year is a celebration of the new year for Mahayana Buddhist communities. Translating to Great Vehicle this day is a momentous occasion where communities prioritise bonding with their families to carry out meaningful traditions. The aim is to reach enlightenment through kindness and gratitude and the Mahayana New Year signifies a day to work towards this goal. This New Year reflects a time to meditate and self-reflect individually and as a community.
Multicultural education allows students to acknowledge the rich cultures, histories and languages of each other, building greater intercultural interaction. This encourages students to gain knowledge of cultural traditions and takes us a step closer to a society that recognises, acknowledges and appreciates the beauty of each and every culture.
World Day for African and Afro Descendant Culture
24 January
World Day for African and Afro Descendant Culture celebrates the many vibrant cultures of the African continent and African diasporas around the world. Established in 2019 by UNESCO, this day aims to create global recognition and support of the African continent. Recognition of culture is essential for sustainable development and this day presents the opportunity for us as global citizens to learn, value and educate the diversity to be found within African and Afro Descendant cultures.
Cultural Infusion offers a range of programs exploring the musical world of Africa. Through rhythms and songs from Ghana, Senegal, Zimbabwe and more, children begin to discover a world of music like never before.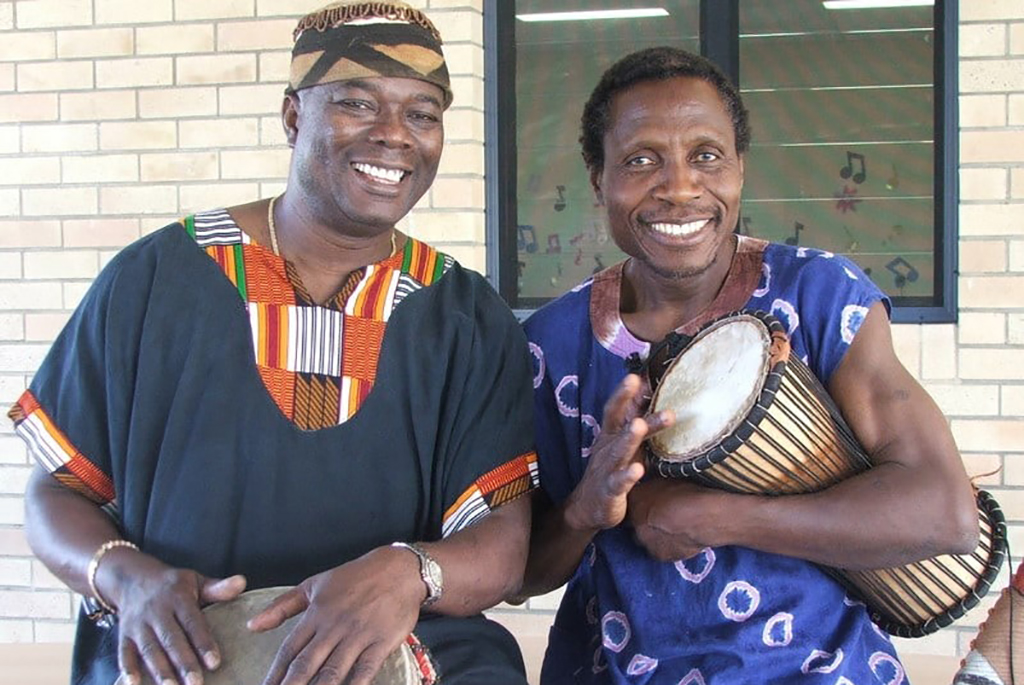 Rhythms and Instruments of West Africa program available both virtually and in person is captivating for children of all ages. Within the states of Queensland, Victoria and Western Australia students will enjoy a range of instruments, including the djembe, balafon and shekere. Similarly, Songs of Uganda available in Queensland, is centralised around the traditions of the Baganda tribe in Uganda. With a combination of traditional music, dancing and instruments children of all ages are able to learn about Joseph's tremendous heritage.
International Day of Education
24 January
International Day of Education celebrates unity and solidarity through education. Established by the United Nations, this day encourages an inclusive and equitable quality of education delivered to students of all ages and backgrounds. Education enables and fosters a more cohesive environment. The COVID-19 pandemic has brought about a unique set of challenges but with perseverance, dedication and global commitment we can establish the best quality of education possible.
Cultural Infusion offers a range of programs that foster and promote creativity within education. Not only do we offer a range of in-person and virtual programs, but also a comprehensive and tremendous musical tool for school children to explore the diversity in music. Our online platform Sound Infusion takes students on a global journey. With music samples from all around the world, students can explore the sounds from Latin America, South East Asia and much more. We recognise the significance of transformative education which emphasises the need for students to recognise the social world through a creative and ethical lens.
Additionally, our Intercultural Citizenship Ambassador Program (ICAP) available Australia-wide is a valuable and comprehensive program that addresses ethical understanding, critical thinking and global citizenship. In alignment with the aims of the International Day of Education, our ICAP program promotes students to understand various traditions while gaining greater intercultural understanding.
Australia Day
26 January
The final of our January dates to celebrate, Australia Day, also known as Invasion Day, is a day that marks a substantial amount of history within this nation. It represents the beginning of colonisation under British rule within this country. However, it also emancipates the voices of Indigenous Australians – a day of protest, an opportunity to reaffirm their survival and raise awareness to the injustices that First Peoples are confronted with. Undoubtedly the consequences of colonisation still exist which is why it is important to be sensitive to the different meanings and interpretations of this day across Australia.
While it's important to acknowledge Australia's national achievements and celebrate national pride, it is equally important to empathise and understand the postcolonial trauma that Aboriginal and Torres Strait Islanders continue to experience and the negative connotations associated with this day. It is our duty to build greater harmony and as a nation we must reflect and let the voices of Aboriginal and Torres Strait Islanders be heard.
Reflecting on Australia Day is important to the team at Cultural Infusion as we advocate for greater intercultural understanding on this day and everyday. We believe First Nations perspectives need to be heard.
Thanks for reading our January dates to celebrate, next month we make the most of the shortest month of the year with February's celebration dates including Children's Mental Health Week and World Day of Social Justice.