Exploring February Dates to Celebrate allows us to virtually travel the globe with a vast array of international events and awareness days on our cultural calendar. Lunar New Year is a highlight of the months with its celebrations and fireworks reaching nearly every corner of the globe, especially among the large Chinese, Malaysian, Korean and Vietnamese communities here in Australia.
We also talk a look at Interfaith Harmony Week, Children's Mental Health Week and International Day of Women and Girls in Science.
Lunar New Year
1 February
Lunar New Year also known as Chinese New Year is celebrated at the beginning of every February. Holding great historical significance, it is a festivity that brings the whole family together. Particularly celebrated in East Asia, Lunar New Year presents a unique set of traditions dating back for centuries. Common traditions include decorating, reuniting with family, fireworks, red envelopes with money and gifts. Lots of festive activities take place where communities gather for dragon and lion dances and fireworks. Lunar New Year symbolises a time of unity where families reunite with each other.
To bring the festivities to Australia, Cultural Infusion hosts lion dances in Australian Capital Territory, New South Wales, Queensland, Victoria and Western Australia. Focusing on the origins, history, tales, and traditions students are sure to be engaged in a highly immersive experience. With the kindergarten program Lion Dance Kids and Chinese Lion Dance for all ages, children discover the symbolism associated with the lion within East Asian culture.
World Interfaith Harmony Week
1 to 7 February
What began in 2010 has now evolved to an annual celebration of unity between differing religious and ethnic communities in the Middle East. Adopted by the United Nations, World Interfaith Harmony Week promotes the connection between Muslim and Christian communities. Overcoming a history of limited discourse between interreligious and intercultural communities, this day highlights the importance of sharing different values and beliefs. Through peaceful interfaith dialogue, Interfaith Harmony Week encourages discussion through sharing common values while fostering tolerance, solidarity and connection.
Uniting all Middle Eastern communities is the love for music and dance. Our Middle Eastern Belly Dance and Rhythm program is a highly interactive performance, sure to engage students of all ages. Available in Western Australia, it encompasses a comprehensive Middle Eastern experience filled with music, beautiful artistry of traditional dresses and belly dancing.
Similarly our Middle Eastern Drumming program takes students on a journey to discover the origin and influences of Middle Eastern music. With a rhythmic and melodious performance, students get the opportunity to try the darbuka, dof and more! Available in Victoria, this program shares the origins and history of traditional Middle Eastern instruments.
World Hijab Day
1 February
World Hijab Day is a day that celebrates the history and beauty of wearing a hijab for Muslim women. With a metaphorical and symbolic association, the meaning of hijab extends far greater than what is typically known. Typically associated with the Islamic faith, hijab means a barrier or partition in Arabic and is often misunderstood to be referring only to the headscarf.
With a common misconception that the hijab is forced upon women, this day removes that notion and discovers how it contributes to the identity of a Muslim woman. World Hijab Day is also an opportunity to share the experience and beauty of wearing hijab for non-Muslims.
World Wetlands Day
2 February
World Wetlands Day is a global campaign that raises awareness to the importance of wetlands to our comprehensive global ecosystem. It aims to reduce degradation of wetlands and stop them from disappearing. In the past few centuries, we have seen a rapid decline of the world's wetlands with almost 90% having been destroyed through degradation.
Wetlands are an essential part of our ecosystems with various functions. With such a primary aspect of our ecosystem at risk, global awareness and action is immediately required. Through global discourse, distribution of educational resources and collective action we must protect our ecosystems at all costs.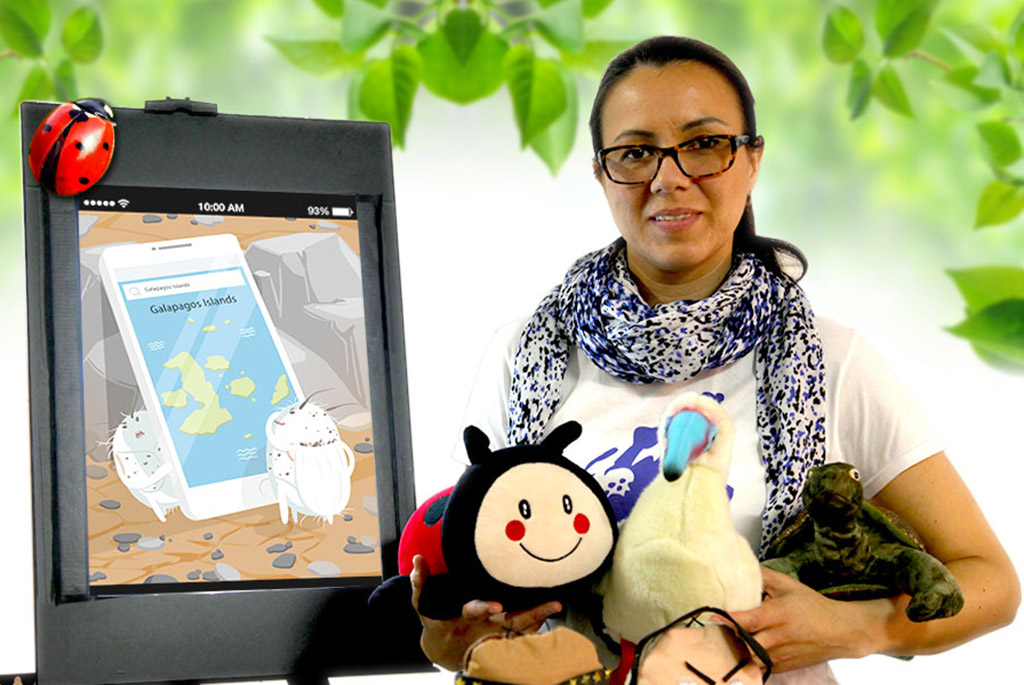 Outlining the importance of ecological communities, our program Hero Ladybirds of the Galapagos Islands shares an interesting story of a dreadful insect that is trying to destroy the balance of the ecosystem. Available in Victoria, students learn the utmost importance of maintaining balance in the physical environment in order to sustain the world. Carolina Zuluaga, an ecologist herself, uses hand puppets and a range of magnificent activities to create a captivating yet informative performance for students to participate in.
World Cancer Day
4 February
World Cancer Day is an internationally recognised day to create greater awareness of cancer information. Each year has its own unique theme which aims to reduce the common notion that cancer is incurable and creates further awareness of treatment and prevention. Globally, about 10 million people die from cancer every year, making it the second leading cause of death.
One third of common cancers are preventable. By implementing strategies for prevention, cure and treatment we can educate ourselves on how to maintain a healthy lifestyle and minimise the risk of developing cancer. World Cancer Day demands governmental action to close the gap and provide better education of cancer information. By sharing stories and increasing discussion, communities can learn how to better support others.
Children's Mental Health Week
7 to 13 February
Children's Mental Health Week encourages communities, schools, parents and students to share knowledge on health and wellbeing to children. Mental health has increasingly become a matter of concern around the globe, particularly for children and adolescents. Issues such as lack of resources and support, fear and stigma have limited conversations from taking place around emotional wellbeing. Recent studies have shown that about 1 in 7 children and adolescents ages between 4 to 17 have recently experienced a mental disorder in Australia. As an interconnected society it is our collective responsibility to guide younger generations to be better equipped for their journey to adulthood.
Cultural Infusion's Yoga and Mindfulness program in Victoria gives students the relevant tools they require for mindfulness techniques. Ranging from pre-primary to Year 12, students learn skills in bettering emotional regulation, self-esteem and anxiety. Students understand the importance and need for mental relaxation. Valli introduces traditional techniques and history for students to be fully immersed into the experience of yoga.
Music has tremendous benefits for the human brain. Studies have proven that it improves perceptual, linguistic and social skills. Our terrific online platform, Sound Infusion is a means of creative expression for students to be inspired, relaxed and interested in captivating rhythms. Through relaxation and enjoyment students also gain a deeper insight into the myriad of musical instruments and countless melodies from all around the globe. Creating discipline and dedication, students develop valuable skills at a young age which sets a foundation for healthy habits throughout adulthood.
Japan's National Foundation Day
11 February
Japan's National Foundation Day is a day where the nation unites in solidarity and honour. It commemorates the establishment of an influential nation that has transformed the fields of architecture, education, engineering and more. The national holiday is an opportunity for communities to enjoy parades and festivals together. Ultimately, it is a day that fosters the need for a strong community connection in order to promote further development and success of Japan.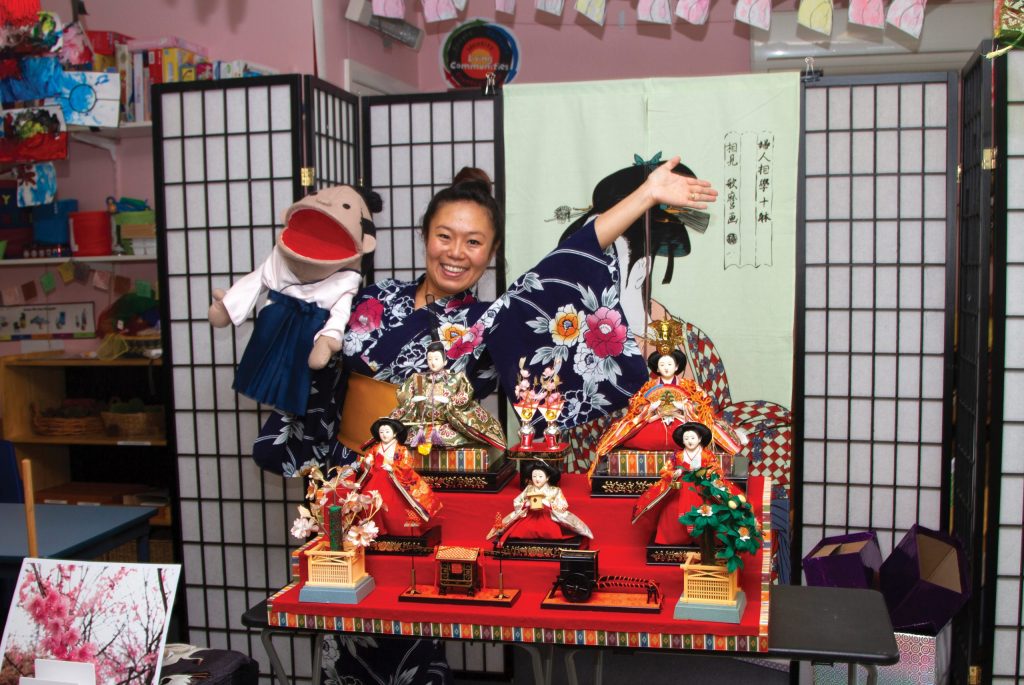 Japanese Infusion is a thoroughly engaging performance where students learn the culture, celebrations and traditional tales of Japan. Available in the Australian Capital Territory and New South Wales face to face and virtual for all other states, students grasp a comprehensive understanding of Japanese culture through a cheerful and enlightening show.
Our Traditional Japanese Dance with Junko program is an irresistibly captivating performance that exemplifies the beauty of Japanese culture. With its melodic instruments representing natural sounds of life and dazzling handmade kimonos students are drawn into this immersive and entrancing experience. Available in Queensland, students of all ages participate in learning traditional Japanese dances that have existed for centuries.
International Day of Women and Girls in Science
11 February
International Day of Women and Girls in Science marks the day to recognise and promote women in the field of science. The role of women is crucial for the development in the academic world of science and technology. Reminding the world of the gender inequality that exists, this day intends to address these gender disparities through updated policies and programs.
At Cultural Infusion, we offer unique perspectives of women in science through interactive programs. Performed by experts in science, these Science Communicator programs introduce students of all ages to how science has contributed to the world we live in today.
Chemist Marija Pavela takes students on a journey to discover The Tragic Genius of Mrs Einstein. The story of Mileva Maric reveals the contribution to scientific discoveries alongside her husband Albert Einstein. Using the authentic letters between the couple, students learn and explore science education. This program is available in Victoria.
Cielo, an agronomist engineer and visual artist from Columbia, teaches a unique program combining science and art. Available for students in Victoria, students will explore the terrific complexity of trees and their roots – quite literally. In a unique art experimental style activity students are sure to be incredibly engaged and thrilled to the new world of Osmosis Art.
Anniversary of National Apology Day
13 February
Anniversary of National Apology Day to Stolen Generations marks the day that former Prime Minister Kevin Rudd apologised for Australia's detrimental treatment to First Nations Peoples. This year marks the 14th anniversary and holds great significance in this country's history. For more than five decades, the Stolen Generation represented a time where government policies allowed for the forcible removal of First Nations children from their families.
The impact has been catastrophic, with language, culture and identity being almost completely erased. Due to the lasting nature of such trauma, communities have and will continue to be affected. It is crucial to acknowledge the mistreatment of Indigenous Peoples in this nation and work towards making reparations.
Reflection, contemplation and consideration of Aboriginal and Torres Strait Islanders is necessary for each and every citizen of Australia. By being better informed of the past and present plight of First Nations People this nation can work towards removing the systemic problems that were caused.
Cultural Infusion shares numerous programs that discover the beauty and wonder of Indigenous Peoples. With artistic activities, interesting experiences, traditional dancing, students discover the rich culture of the First Peoples.
Indigenous Symbolic Art with Gene Blow explores traditional artistic patterns and techniques. Students learn the connection between art and history of Indigenous Australians. By completing their own artwork and learning about symbols, students will develop a comprehensive understanding of the importance of art in storytelling. This program is available in Queensland and virtually for all states.
Indigenous Infusion is a comprehensive program that incorporates music, dance and storytelling. Activities range from discovering the origins of the didgeridoo, language, bush medicines and more. Students gain a thorough understanding of Indigenous Australians history and culture. This program is available in the Australian Capital Territory and New South Wales.
Our highly engaging and popular program Kinder Dreamtime with Sam Roberts is a tremendous artistic workshop that is tailored specifically for kinder and pre-primary school students. Available in Victoria and virtual for all states, children are introduced to the basics of Indigenous art through Dreamtime stories.
Valentine's Day
14 February
Valentine's Day symbolises love, happiness and compassion. Typically celebrated by couples, partners go to great lengths to show the love they have for each other. Valentine's Day was originally a Christian feast but has since evolved to be a day that is celebrated by many people around the world.
Presents and experiences on this day include a beautiful bouquet of flowers, delicious chocolate, breakfast, heartfelt messages on cards and more. Valentine's Day serves a reminder to couples through memorable experiences, the love and great fondness they have for one another.
Lantern Festival
15 February
Most celebrated in China, the Lantern Festival marks the final day of the traditional Chinese New Year celebrations. Also known as Shangyuan festival, there are lanterns with beautiful embellished designs to admire. Communities welcome children to many traditions including carrying paper lanterns outside, solving riddles on lanterns, lion and dragon dance, and walking on stilts. With the symbolic colour of red families seek for good fortune and happiness for the year to come.
To continue traditions in Victoria, students are given the opportunity to learn how to make colourful and vibrant paper lanterns. Chinese Lantern Making & Calligraphy is the perfect opportunity for students to join the festivities of Lantern Festival. Ting teaches a combination of crafting and calligraphy where students can learn about the wonderful artistry and traditions.
World Day of Social Justice
20 February
World Day of Social Justice highlights the importance of social justice in a fairly globalised world. The past few decades have revealed an unbalanced distribution of resources to certain populations and regions and thus this day promotes the need to prioritise the social dimension of justice. Themes of this day include human rights, global citizenship, poverty, education and more. With a greater emphasis on achieving social justice, other areas of economic and political issues can also be addressed through a holistic set of solutions.
Our Intercultural Citizenship Ambassador Program is a tremendously comprehensive program tailored for school students in topics of cultural awareness, interfaith, worldviews and much more.
It promotes and encourages students to reflect on the increasingly globalised world we live in and the need for social harmony, cultural understanding and global effort to support communities who are in need of basic human rights to be fulfilled.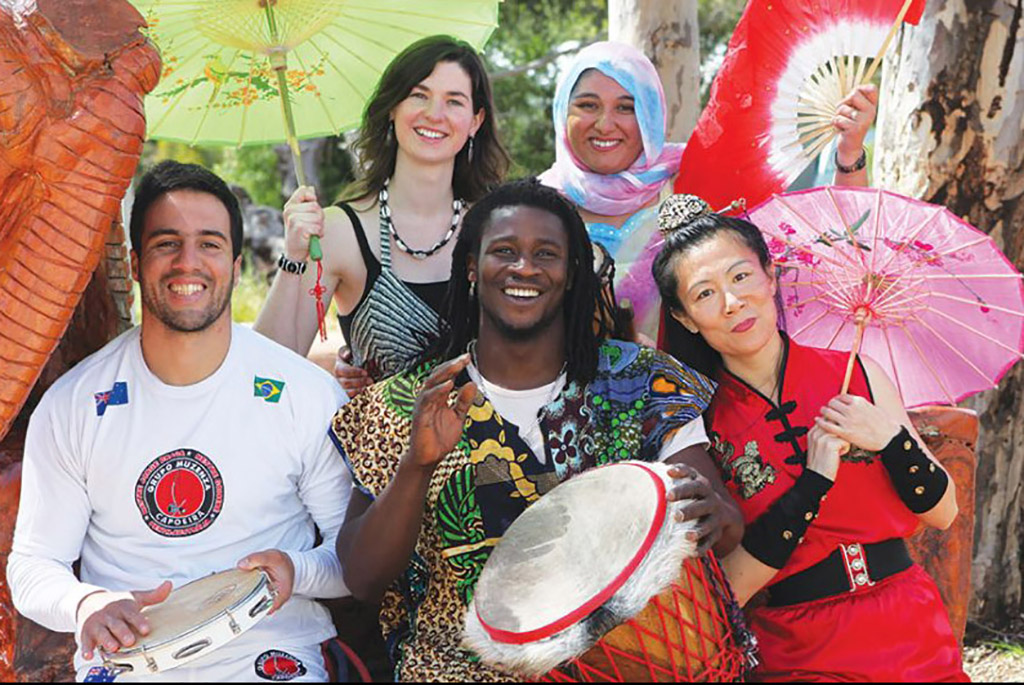 Additionally, our renowned Multicultural Day Program is a highly engaging and immersive workshop which highlights the importance of intercultural understanding, available in all states. With an option to choose to discover five continents, students learn about culture, history and language in great depth. With interactive activities ranging from critical discussion, dancing and more, students gain a comprehensive understanding of the intricacies of a specific culture.
International Mother Language Day
21 February
Language is essential for human understanding and connecting. It is a means of communicating, sharing and exploring knowledge. It is a way of discovering ideas, experiences and cultures around the globe. An individual's mother language symbolises ancestral significance, heritage, philosophies and more. International Mother Language Day recognises that language is more than just a means of communicating but multilingualism allows for greater inclusion in society.
To work towards greater recognition of inclusivity, our platform Diversity Atlas is a unique diversity data-analysis platform that provides insight into cultural and demographic diversity within an organisation. With comprehensive linguistic recognition of various dialects and creoles, Diversity Atlas acknowledges how prevalent multilingualism is today. The importance of workforce diversity is unquestionable and must be further recognised within organisations.
Additionally, Cultural Infusion offers various Commedia Dell'Arte performances, where students are sure to enjoy such immersive theatrical performances. II Capitano is an innovative storytelling experience for students in Victoria. With performances connected to such rich history students discover the world of the Italian language, culture, theatre and craftsmanship.
The Greatest Pie in the World performance is a hilarious and engaging show that follows the journey of Arlecchino. Victorian school students of all ages are sure to be entertained by this comedic and captivating performance.
Commedia Dell'Arte shows are also available in Australian Capital Territory and New South Wales for all year levels. Viva Commedia! is a visually captivating experience as it includes stunning original renaissance costumes, exotic stage setting and handmade leather masks.
Students get the opportunity to celebrate the Italian language, culture and history.
Re-discovering classic fairy tales through different languages, our Fairytale Puppetry Exploring Languages program is a redesigned take on traditional stories all students are familiar with. With beautiful European hand crafted hand puppets, students are taken on a linguistic journey rediscovering classics such as Jungle Book and Puss in Boots. Available in French and Mandarin in Victoria, children are given a terrific introduction to the basics of the language.
Stand up to Bullying Day
26 February
International Stand Up to Bullying Day signifies the importance of taking an active stance against bullying and educating communities of its wider impacts to a cohesive society. What started in 2008 has now become a globally observed day by many schools, organisations and institutions to create greater awareness of consequences of bullying. Participants sign and wear a pink shirt creating unity and a global stand against this important matter.
The effects of bullying are profound, lasting and detrimental. It is vital for students to understand the root causes of it to better support and advise their peers. The harms of bullying extend not only to victims but to the wider community and thus, greater discourse, educational facilities and governmental policies are required.
Al-Isra wal Mi'raj
28 February
Al-Isra wal Mi'raj also known as Laylatul Mi'raj represents the night journey and ascension to the heavens, respectively, by Prophet Muhammad. This night signifies a miraculous and momentous event for Muslims as the Prophet went from Makkah to Jerusalem and then up to the heavens. During the Prophet's journey up to the Heavens, he received an instruction from God that obligatory prayers were to be completed five times a day. During Laylatul Mi'raj, Muslims reflect upon the night's significance, maximise goodness and increase in worship.
February dates to celebrate manage to capture so many significant events within the shortest day of the year. Next month, we'll be exploring March's best dates to enjoy including World Wildlife Day, International Women's Day and Japan's Cherry Blossom Festival.