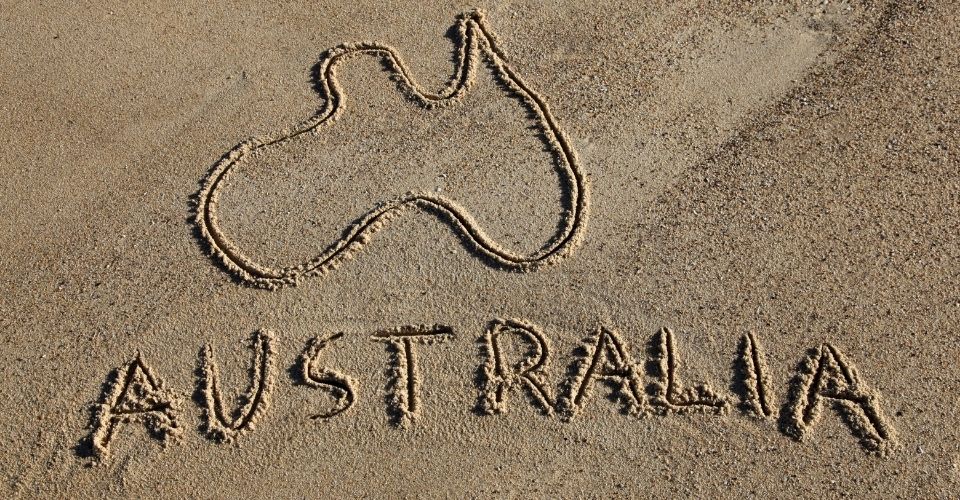 To some Australians, 26 January is known as Australia Day, a day of pride, nationhood and achievement. However, to First Nations Peoples, 26 January is referred to as Invasion Day, a day of mourning, trauma and protest. Unfortunately, our national day is underpinned by stark division.
Each Australia Day is an opportunity for us, as individuals and as a society, to be informed, sensitive and empathetic. Work towards becoming better allies and standing in solidarity with Aboriginal and Torres Strait Islander peoples is an essential step in all Australians uniting as a nation.
What historical event occurred on 26 January?
According to a 2017 poll on Australia Day by the Australian Institute, only 38% of Australians could correctly identify the historical event that happened on 26 January. This indicates that there is a lack of awareness about Australia Day history and its consequences for Aboriginal and Torres Strait Islander peoples.
Australia Day Council observes 26 January as the anniversary of Captain Arthur Phillip landing in Sydney Cove and raising the Union Flag in 1788, after an abortive landing in Botany Bay on 18 January. This moment signalled the beginning of colonisation in Australia under British rule. However, prior to this event, Indigenous Australians had been living in Australia for more than 60,000 years.
The Australia Day debate
The date of Australia Day has caused much controversy throughout the years.
The Change the Date movement has consisted of a series of initiatives by non-Indigenous Australians to acknowledge the faults in our colonial history. 
However, we should thoroughly reflect on whether changing the date is the most effective solution. The act of changing the date may be a symbolic act, but it's essentially a band-aid solution that will not eliminate the deep-rooted and complex impacts of our colonial history. The unfortunate yet simple fact is that in Australia, we have normalised a history of invasion and we are the only Commonwealth country to not have signed a treaty with its Indigenous people.
26 January has become a day about empowering Indigenous Australians as they are able to reaffirm their survival and highlight the injustices that they are still confronted with in society. Protests on Australia Day raise awareness to the impact of a colonial mindset and are a consistent reminder that we are still on our reconciliation journey and complex questions are yet to be addressed.
Here, we may apply the principles of positive reconciliation; an ongoing process that is confronting and does not seek to achieve something in the form of an end-goal. It's about creating discourse and understanding.
In the future, there may be a potential to revisit the date of Australia Day and replace it with a momentous occasion such as a peace treaty being established with Indigenous Australians or perhaps, Australia becoming a republic.
How can we celebrate Australia with cultural sensitivity and understanding?
Our Founder and CEO, Peter Mousaferiadis has been heavily involved in Australia Day festivities over the years, and has directed nine Australia Day Concerts. However, he has always stood by the belief that Australia Day should be about togetherness and mutual understanding rather than division.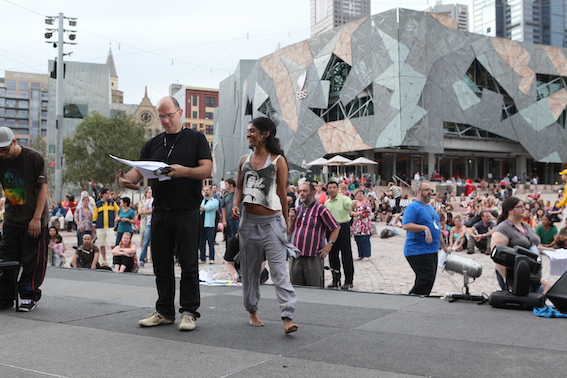 At Cultural Infusion, our mission is to increase intercultural understanding as a driver of social cohesion and peace. We have a range of platforms and educational programs that share the beauty and richness of Aboriginal and Torres Strait Islander cultures. For example, our program Indigenous Infusion is available in Victoria presented by Indigenous Educator Djarrin Blow. He teaches students about Indigenous music and dance, artefacts, languages, Dreaming stories and more.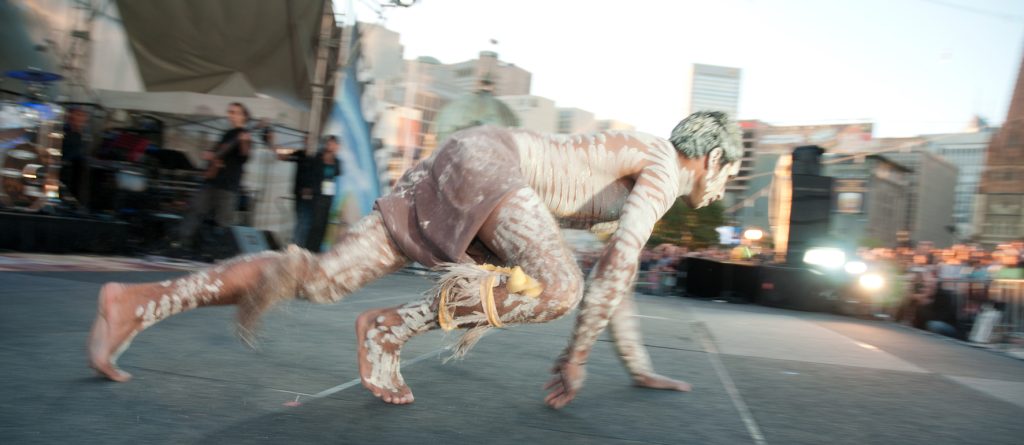 With a deeper appreciation of Indigenous Australian cultures, we may develop empathy and realise the immense suffering that Aboriginal and Torres Strait Islander peoples experienced when they were stripped of their sacred land under colonial rule. On Australia Day, it is important that we profoundly reflect and critically think about the history and meaning behind 26 January and consider the traumatic connotations of this day for Aboriginal and Torres Strait Islander peoples.
As Reconciliation Australia states in their 2017 report, 'our national day cannot be cohesive and a matter of pride for all Australians if it reminds Aboriginal and Torres Strait Islander peoples of invasion, dispossession and loss of culture'. 
Australia Day has a different meaning to every Australian so we encourage individual choice and sensitivity as well as understanding to allow social cohesion and ensure each part of society feels heard.