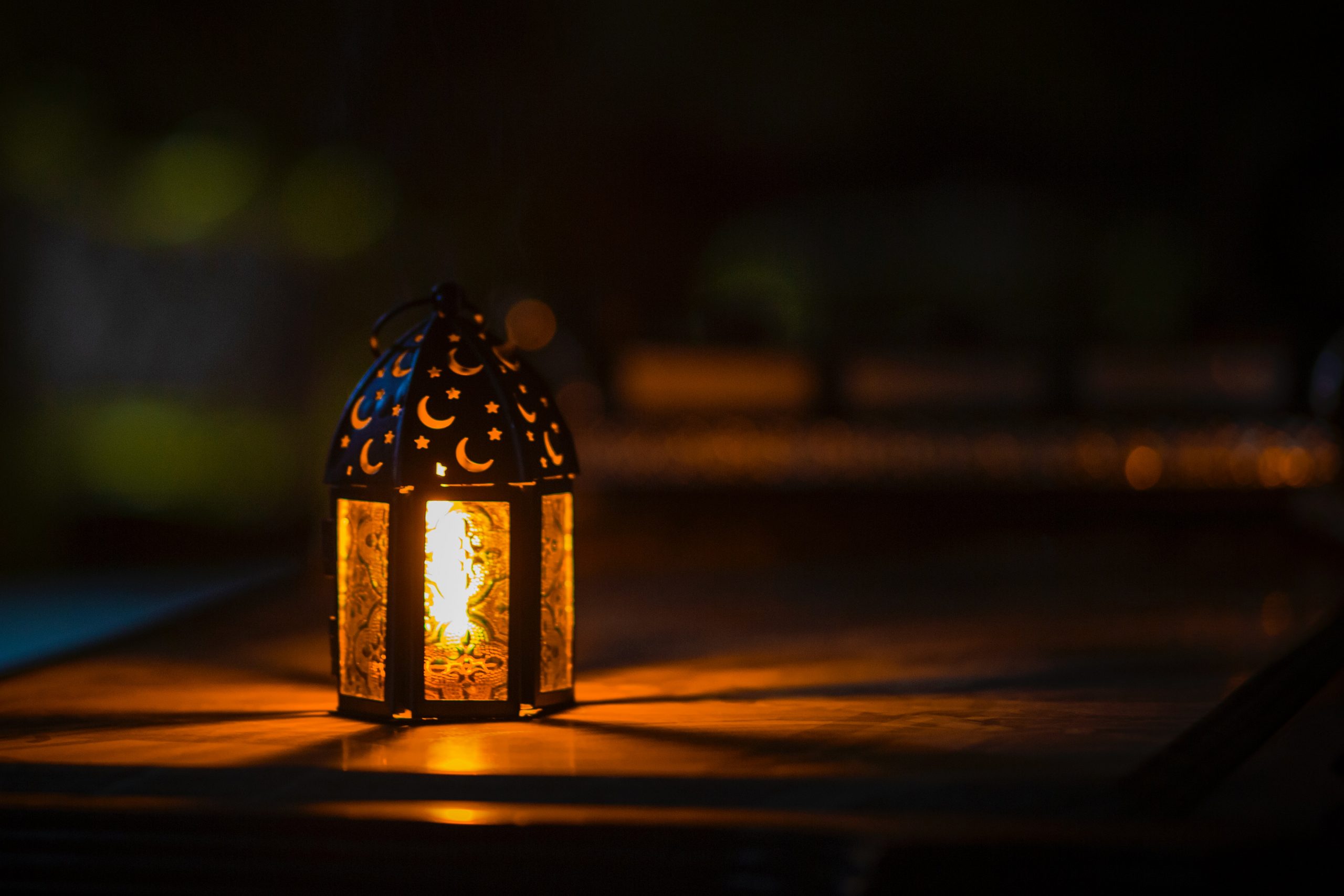 A time of spiritual discipline and the most sacred month on the Muslim calendar around the world, Ramadan involves fasting from dawn to dusk and spending time with family and friends. Wishings of Ramadan Mubarak, for a blessed Ramadan, are shared and nightly Iftar gatherings to break their fast are enjoyed among rich and poor alike. It's a time of charity when the wealthy open their doors and dinner buffets to those less fortunate and celebrate together.
Indonesia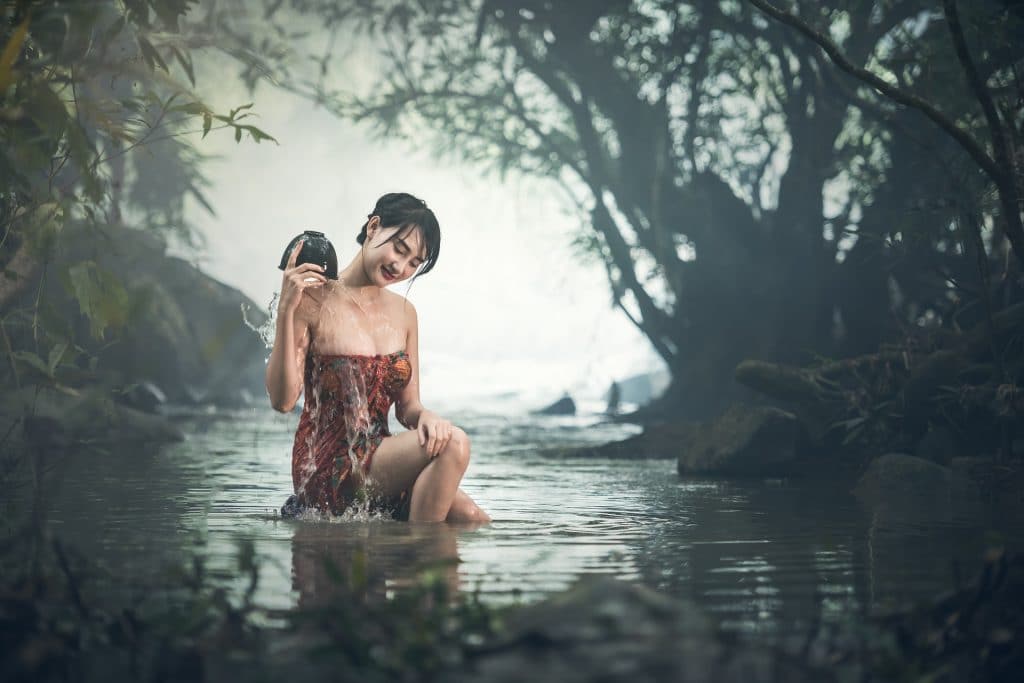 The Padusan is an act of purification for Indonesian Muslims. Before Ramadan begins, they bathe and cleanse themselves in the natural pools they believe to be holy as part of this purification ritual for cleansing the soul and preparing the body for fasting and prayer during the month of Ramadan.
Egypt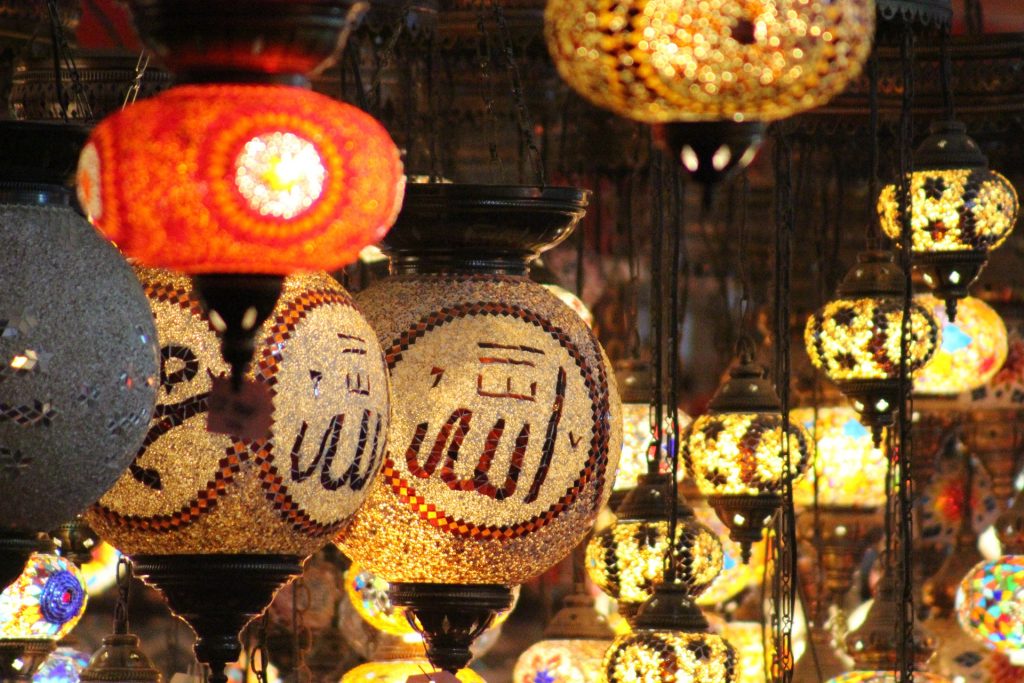 One of the most colourful and beautiful Ramadan traditions around the world is the Fanous or lanterns of Ramadan.
Brightly coloured lamps light up the neighbourhoods of Egypt creating a magical sight. Intricately made from metal and glass with unique designs and expert craftsmanship, the Fanous are now universally symbolic of world Ramadan celebrations.
Legend has it that in the year 969, Egyptians welcomed the arrival of Caliph Moezz Eddin Allah to Cairo by lighting his path with hundreds of lanterns.
Another Egyptian tradition is that of the Mesaharaty or night caller. The Mesaharaty walks around the neighbourhood streets, accompanied by the soft beating of the drum, calling for people to wake up.
Turkey
Waking up to the beating of a drum is also common in Turkey. Here, they carry their Davul, or double-sided drum, while dressed in traditional Turkish garb, and beat and call people to wake as the roam the streets.
As a reward for their efforts, many share their suhoor, the meal before dawn and the long day of fasting begins.
Other families offer a modest tip or bahis in return for the delight of being woken to this traditional singing and drumming.
Morocco
The responsibility of waking believers up for suhoor in Morocco falls upon the Nafars. Dressed in the traditional gandora, a hat, and a pair of slippers, the Nafar sings wake-up prayers through the streets and laneways of their town before the sun has risen in the sky.
Kuwait
During the second week of the holy month of Ramadan, Kuwait celebrates the beginning of Gerga'aan. The three-day festival features Kuwaiti children dress in traditional costumes and go to to door showing off their garments and singing songs for sweets and chocolates after the evening prayer.
Neighbourhoods come alive with young people and songs of blessings. This tradition is said to have originated when Fatima, the first daughter of Prophet Mohammed, distributed sweets to people two weeks into one of the very first observances of Ramadan.
Iraq
As the sun sets in Iraq during Ramadan, people of all ages enjoy Iftar feasts of lentil soup, lamb stews with thareed, broken pieces of flatbread dipped. This is followed by post-iftar sweets, shopping and an evening stroll among streets full of colour and lights.
Meanwhile, the men of the local neighbourhood gather together to play the game of Mheibes. Two large groups of between 20 to 250 people take turns to pass a ring among their teammates. One team sits on the ground with tight fists in their lap while the group leader secretly passes the ring to one of his team members. The other team than has to guess who has the ring. Passed down through generations, this game of skill is even played in national championships.
Lebanon
One of the oldest living Ramadan traditions around the world is Midfa al Iftar – the firing of cannons to symbolise the end of the daily fast.
This Ramadan tradition is said to have originated in Egypt almost 200 years ago when ruler Khosh Qadam accidentally fired a cannon at sunset. Across the streets of Cairo, the booming sound reverberated through the city and its people mistook the echoes for a sign to end their daily fasting.
This mistake proved so popular, it came to be a tradition around the gulf countries as a commemoration for breaking fast.
In Lebanon, families often mark Iftar with an abundance of stuffed grape leaves, hummus, fattoush and tabbouleh. Many charities and organisations and businesses host Iftar functions to raise money for the needy while mosques and churches alike host clothing drives and distribute Ramadan provisions.
India, Bangladesh and Pakistan
The last evening of Ramadan is known as Chaand Raat, or night of the moon. Much like the night before Christmas, this eve before Eid al Fitr is a time for last-minute shopping and errands in anticipation of the celebrations ahead.
Streets in South Asia are vibrant with festivity, girls and women flock to jewellery stores and pop-up henna stalls for rows of matching bangles and elaborate henna designs for their hands.
Using dye prepared from the Lawsonia inermis, known as the henna tree, artisans craft temporary body art in the same method people have used since the Bronze Age.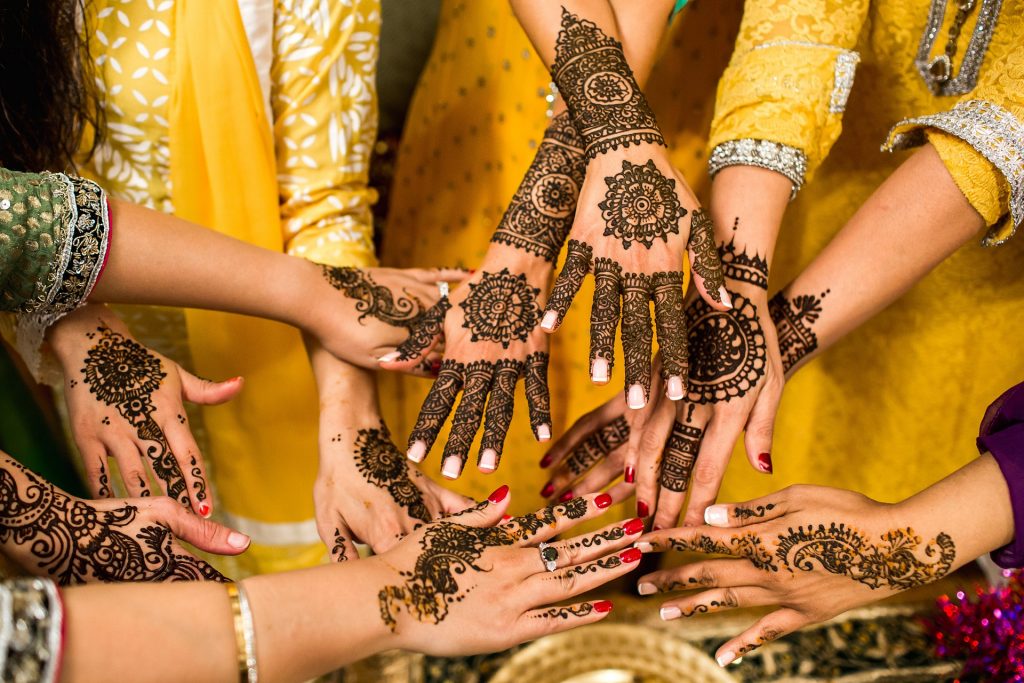 Celebrating Ramadan in Australia
Here in Australia, the Chand Raat Eid Festival is one of our biggest multicultural celebrations. Beginning in Sydney in 1998, it has grown to become one of the largest events of its kind in the country. Three major events take place in Sydney, Perth, and Melbourne, which cater to a combined total of more than 50,000 people. Promoting friendship, understanding, interfaith harmony, and multiculturalism for people of all backgrounds, these non-alcoholic events are enjoyable for the whole family.
If you'd like to bring some of the sights and sounds of Eid and world Ramadan celebrations to your classroom, our Middle Eastern presenters can take your students on a voyage of discovery.
Exploring Arabic cultures through story and movement, this high-energy program looks at the traditional meaning behind the belly dance routine.
Dancers are available across Victoria as well as in Sydney, Adelaide, Brisbane and Perth.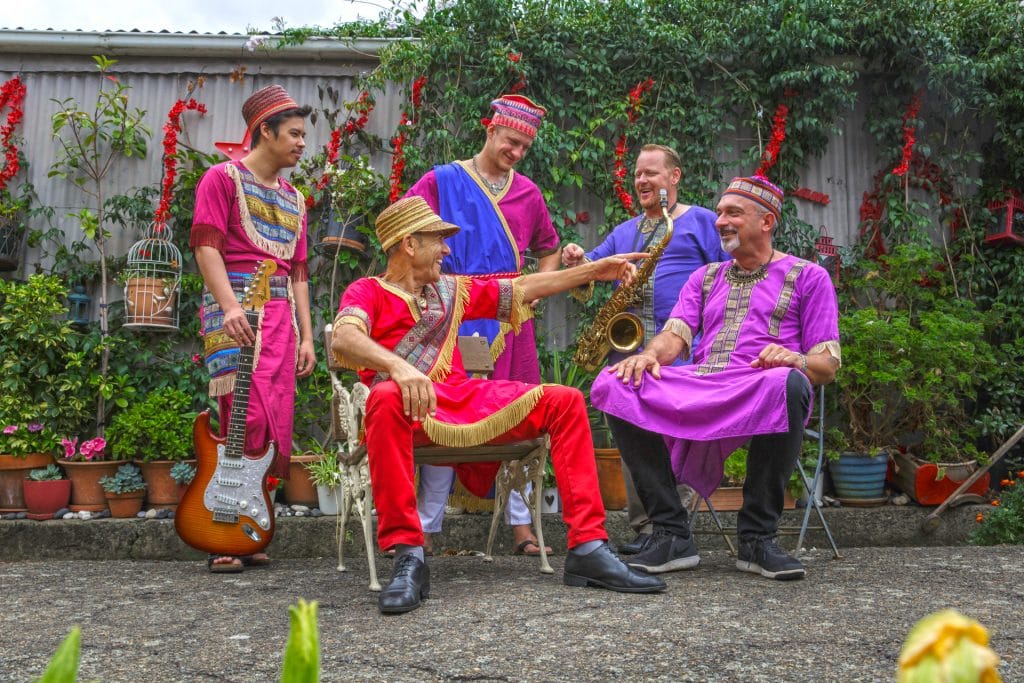 Azadoota, meaning freedom, aims to break down stereotypes and promote tolerance and harmony through music. Performing in their native Assyrian Aramaic language, the band entertains with catchy and entertaining tunes.
Available in Sydney and surrounds.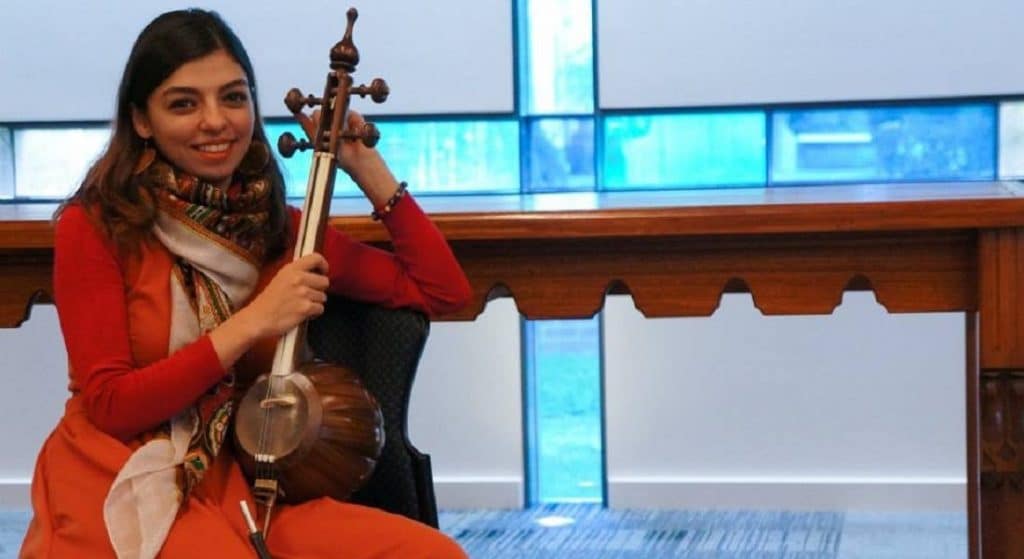 Iranian-Australian musician Gelareh Pour presents stories of Iranian female singers before and after the 1979 revolution in Iran. Throughout the story telling, she plays the Kamancheh, an ancient Iranian String instrument and ancestor of the violin.
Gelareh is available throughout Victoria.
Especially during Ramadan, drumming is an integral part of Middle Eastern culture. While learn about its origin and influences, students will discover vibrant and unique Middle Eastern rhythms and enjoy playing themselves.
Available throughout greater Melbourne.
Middle Eastern Belly Dance and Rhythm with Belyssa
Explore rhythm with clapping, footwork, arm movements and improvisation. Learn about traditional and contemporary costuming and embroideries from Egypt, Jordan and Morocco and instruments of the Middle East.
Belyssa is available for programs in Perth.