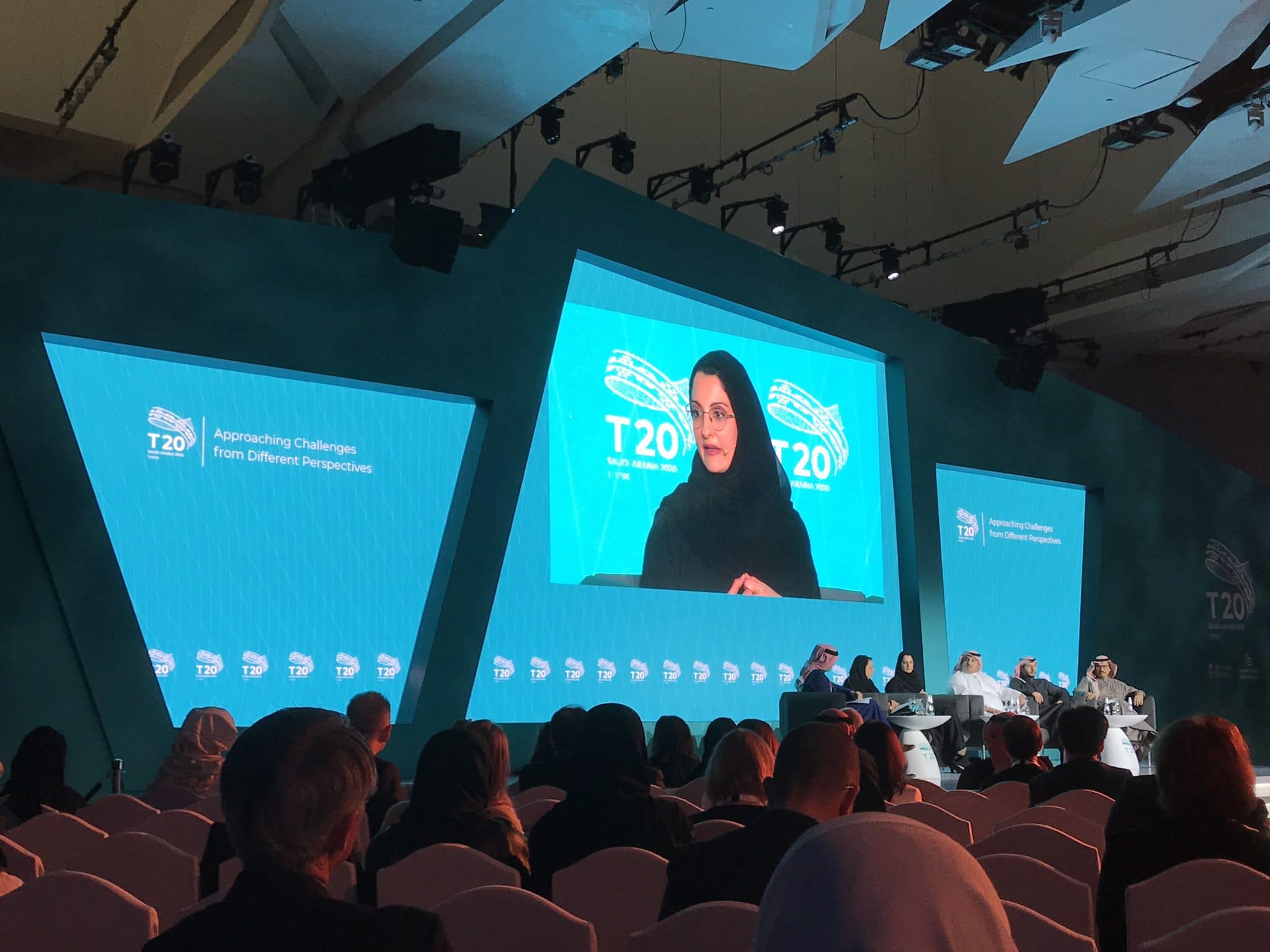 Think20 (T20) is the research and policy advice network for the G20 during the Saudi Arabia G20 Presidency.
T20 comprises research institutes and think tanks from the G20 countries facilitates interaction and dialogue among its members and provides research-based policy advice to the G20. It develops policy recommendations within thematic Task Forces.
Cultural Infusion was recently represented at the T20 Inception Conference in Riyadh, Saudi Arabia. Founder-CEO Peter Mousaferiadis travelled to the peninsula to participate in the two-day international forum, which comprised a series of workshops and talks regarding the prevailing socioeconomic world-system. He shares his thoughts below.
---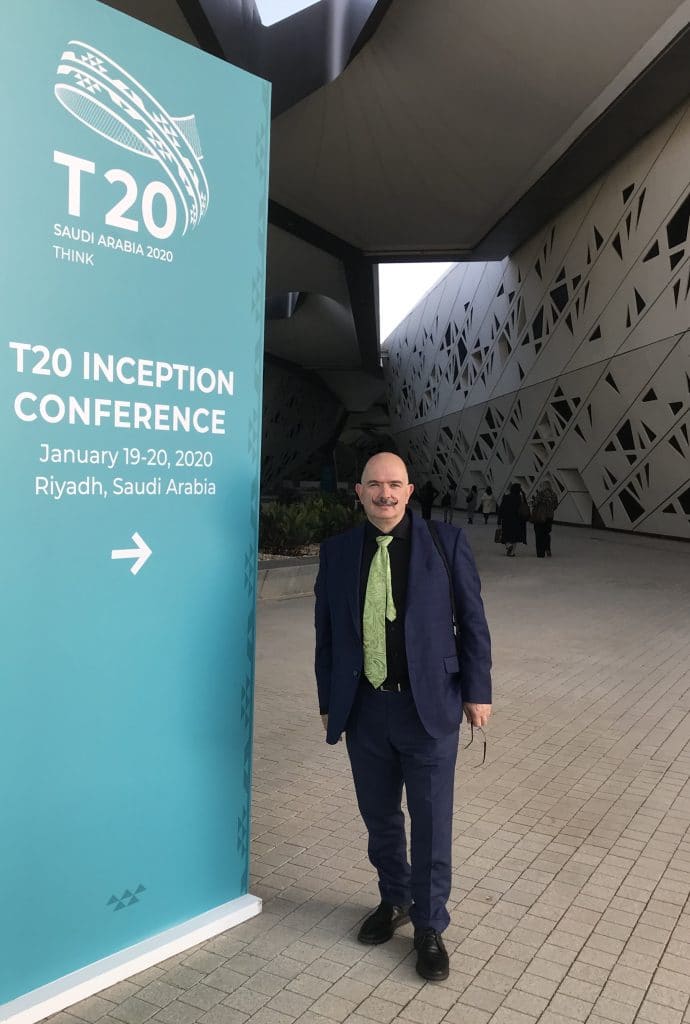 I was recently invited to the Think20 (T20) Inception Conference, representing our organisation Cultural Infusion. Attending this invitation-only event were thought leaders from over 600 think tanks across the globe. This was not only my first time attending a T20 event, but also my first time in Saudi Arabia. Having travelled extensively throughout the world, I was not coming here with the cynical perspective typical of some in the West, but rather with excitement to experience the same warmth and hospitality that always makes me feel comfortable in this part of the world.
The theme of the T20 this year is "striving for a future of prosperity, sustainability and inclusion". The T20 strives to provide solutions to challenges facing humanity through the shaping of policies and proposing actionable recommendations to the G20. In November of this year, leaders of the global economy-steering movement – hailing from 19 different nations as ranked by their GDP, and from the European Union – will descend on this 18 kilometre wide by 100 kilometre long (as proudly described to me by my Uber driver) desert city known as Riyadh: the largest city of the Arabian Peninsula, with a population slightly shy of 7 million.
I was one of a handful of Australians attending the event, and every person I met expressed their heartfelt concern for the apocalyptic climate change disasters which continue to afflict our land. Everyone was touched. As one Singaporean academic put it to me, an area equivalent to 275 Singapores and the obliteration of hundreds of millions of native animals has left the world in a state of despair and has put climate change at the forefront of everyone's minds. Other participants, upon realising I was Australian, would interject with statements such as "what a pity there will be no Koalas left due to the bushfires", and others enthusiastically shared heroic stories: "it's incredible how all those wombats are saving other native animals by taking them into their burrows!" Don't you love the media? What's for certain is that these bushfires have, for better or for worse, put Australia officially on the map. I don't ever think in my travels I will ever again be mistaken for coming from Austria.
My take–aways: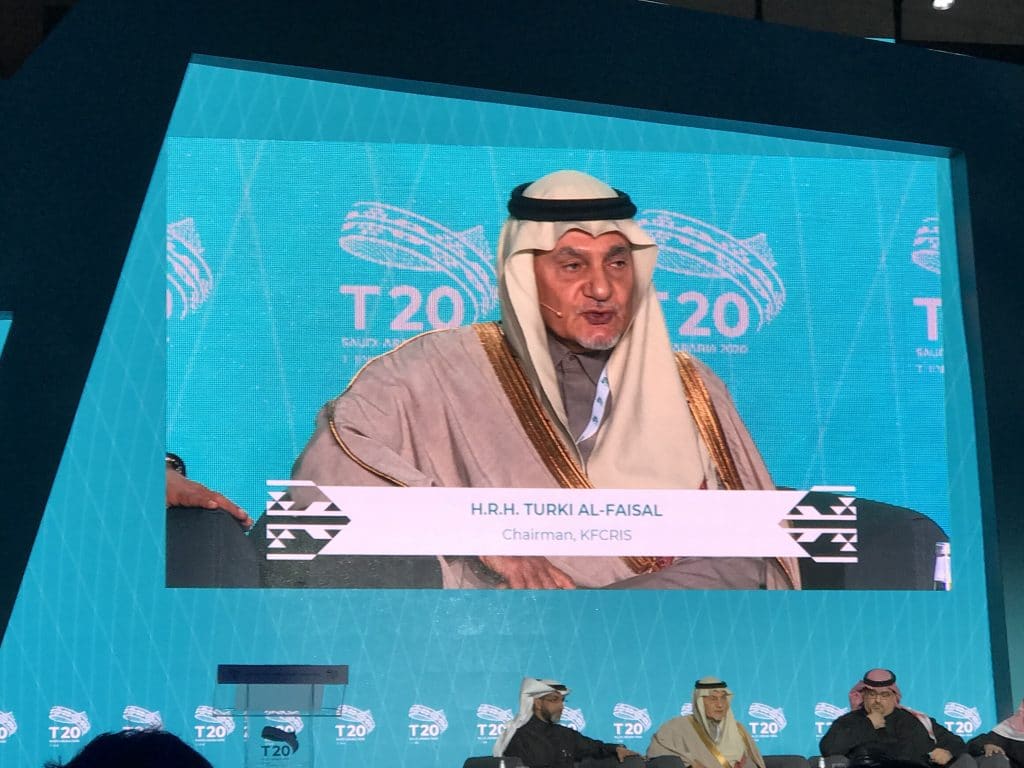 Since 1979, Saudi Arabia has been relatively closed off. Today, it aims to contribute to a world where no one is left behind. To a world which moves and spearheads the narrative from a movement often described as a New World Order, to a narrative which is directed and which listens to the needs of people.
At the opening address, royal members of the Saudi Family acknowledged that a mistrust of international and political systems is responsible for extreme nationalism and extremism in general, an irony of multilateralism which was primarily established for all to benefit from. The glaring reality is that there are many who are still left out and who have not gained one iota from multilateral movements. One in six people on Earth still live in poverty. One in ten earn less than $1 per day.
Multilateralism has failed in terms of distribution. Its focus on economic growth rather than who should be the primary beneficiaries benefiting from policies at movements like the G20 has seeded populism, extremism, and a disdain for authority which may take decades to recover from.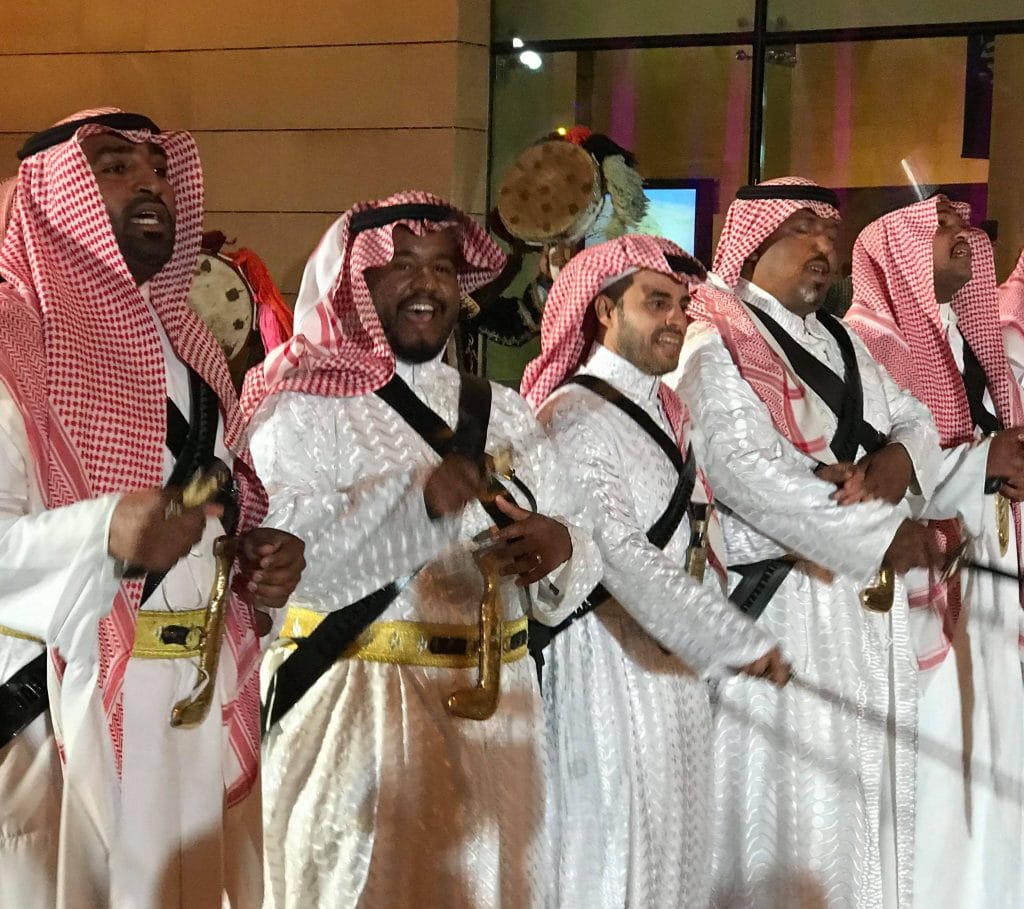 There was a recognition that others' needs should be heard, such as the voice of the Global South; and that the World needs to move beyond an Anglo-Saxon global hegemony and law, a sphere which has been primarily concerned with advancing neoliberalism, underpinned by a geopolitical agenda concerned with individualism.
The current system of the UN Security Council (UNSC) is obstructing peace and is in an unfortunate position of paralysis. There is an urgent need of a major overhaul, a desperately needed reform to how the UNSC implements agreements. Perhaps a new system based on the Model Global Parliament initiative established by Pera Wells, former Secretary-General of the World Federation of United Nations Associations (WFUN) and a dear friend of mine. Currently any of the existing 5 permanent members of the UNSC have the right to veto any resolution paving the way to peace.
Unbeknownst to many in the west, Saudi Arabia has brokered many peace initiatives across the world. From the establishment of global interfaith initiatives such as the KAICIID Dialogue Centre, through to the immeasurable foreign aid that it donates to countries across the globe. It was also almost successful in seeing the Arab-Peace Initiative, aka the Saudi Initiative, draw to a close the ongoing Arab-Israeli conflict.
Saudi leaders want to be heard on the global stage and to lead the way to reversing the effects of climate change. However, they also recognise that no single country or individual can deal with this situation alone. It requires multilateral action. Saudi Arabia is demonstrating leadership by building 100% carbon free neutral cities, such the new 500 billion dollar city on the Red Sea. This new city, 33 times the size of New York City, will be plastic free and all its water will be supplied from the world's first carbon neutral desalination plants. I heard countless stories of environmental sustainability, but one that stood out was from a young graduate from MIT who had her own chicken farm and through environmentally sustainable practices was able to reduce her water bill by more than 35 million dollars.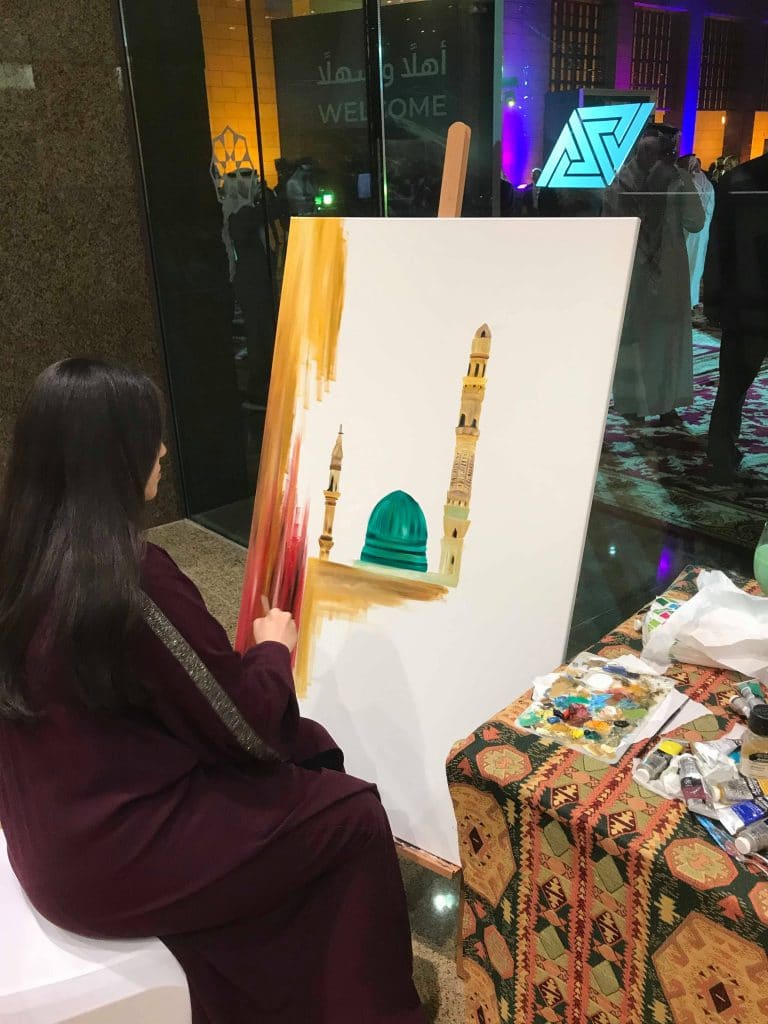 In 2020, the G20 has set a vision of "realising opportunities of the 21st century for ALL". Not for the FEW. Loaded in this slogan is an acknowledgement and recognition of needing to right the wrongs of the past. It signals that the global governance of the past and the approach to living in the "me" is not working, and needs to shift to the "we".
The time has come for the G20 to establish new roots and wings and work against the clock in dealing with unprecedented social fragmentation, populism, nationalism, and what every human being is staring down the barrel of: catastrophic events brought on by climate change. Ignoring people's needs and the pressures of climate change would only lead to the demise of multilateralism. Ignoring value chains that have created massive amounts of wealth inequality will have major social repercussions. The time is now!
The current global system is not working. It is not inclusive. We need to now move beyond discussions of GDPs and strive towards a global solidarity where each culture and people puts aside its own values-based systems and works towards a series of shared values. Will it be possible?
One of the distinct differences embodied by leaders in this part of the world is that you get the sense that they wear their hearts on their sleeves, something you don't often see in the West. This may have to do with the fact that these leaders are around for decades and so don't have to deal with relentless factional and political one-upmanship that exists in democratic societies, but rather focus their energies and thoughts on what is most needed by their people. Maturity and wisdom comes from longevity, from experience.
Part of the major economic transformation currently going on in Saudi Arabia will see a major cultural revolution unfold. This is evidenced by the recent formation of the Ministry for Culture which now allows the establishment of festivals and cinemas, permits female expats to not cover their heads, strips the power of the religious police, and facilitated the development of arts and music schools.
Saudi Arabia is open for tourists. It's waiting for YOU.
And I can't wait to return soon.
---