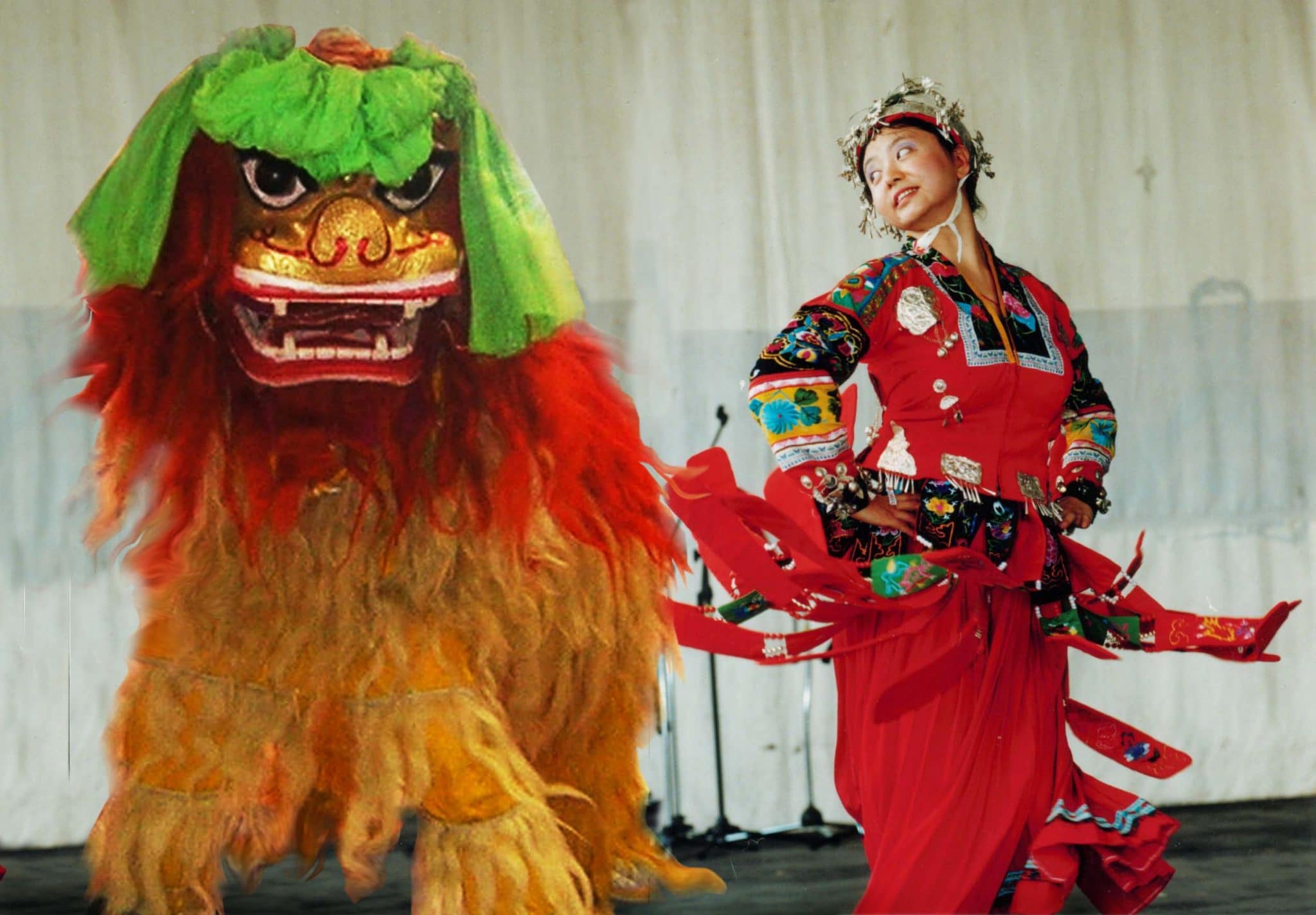 One of the world's oldest living cultures, Chinese culture is part of one of the earliest ancient civilisations. The influence of Chinese culture on philosophy, morality, etiquette, and the traditions of Asia has been immense. Chinese language, ceramics, architecture, music, dance, literature, martial arts, cuisine, visual art, philosophy, business etiquette, religion, politics, and history have global influence, while Chinese traditions and festivals are also celebrated, instilled, and practiced by people around the world.
At Cultural Infusion we offer an array of programs celebrating Chinese culture within schools across Australia – from pre-primary to Year 12 – from full-day immersion programs to 50-minute programs, to 30-minute programs for pre-primary and kindergartens.
---
Cultural Infusion offers an array of singular school programs celebrating Chinese culture – from pre-primary to Year 12. These are a few of our programs, which vary from state to state.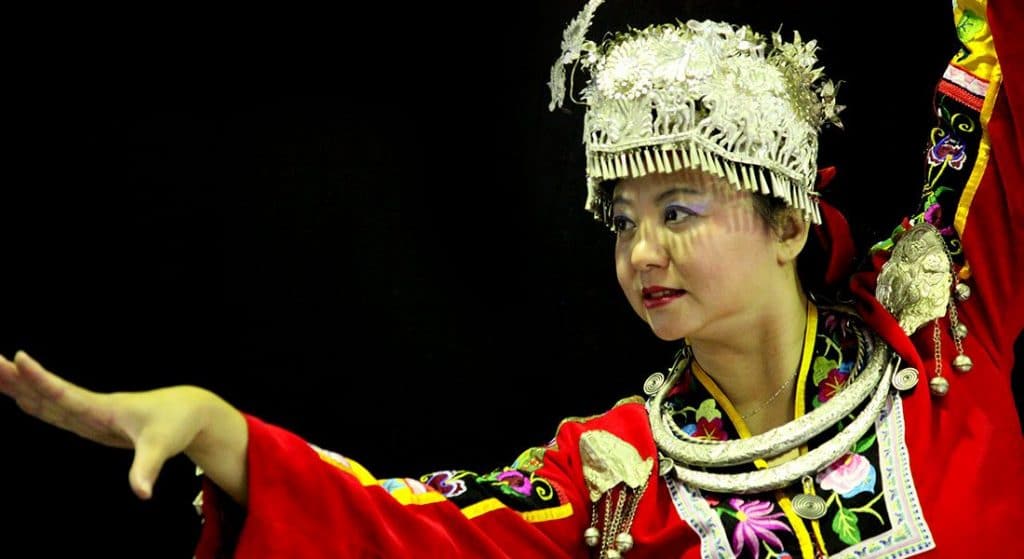 This program incorporates two rotating sessions into one all day program celebrating diversity in Chinese culture. We can tailor a program to include Chinese Lion Dance, Martial Arts, a drumming workshop, folk dancing, calligraphy or lantern making.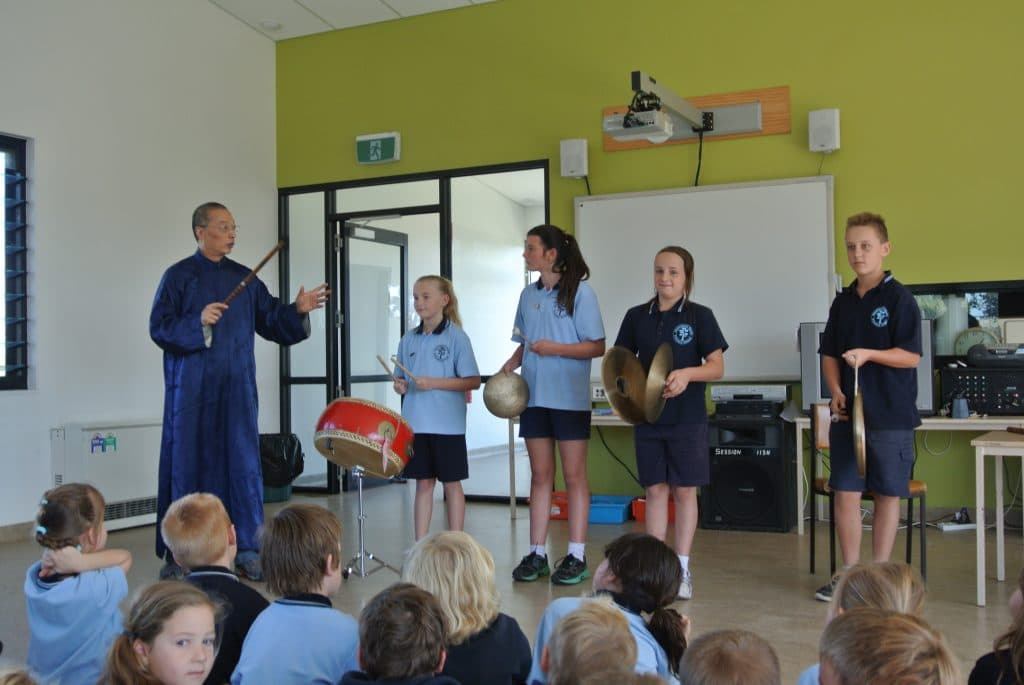 Brilliant musician and ethnomusicologist Zheng Ting Wang's presentation uses stories to convey and engage students in the cultural landscape and musical history of China. He will demonstrate different wind, percussion (including drumming) and string instruments – including the Sheng or Chinese mouth organ, a truly magical instrument. Finally, students will learn a percussion accompaniment and play a Chinese folk song alongside Ting. This program is great for enhancing your school's music curriculum.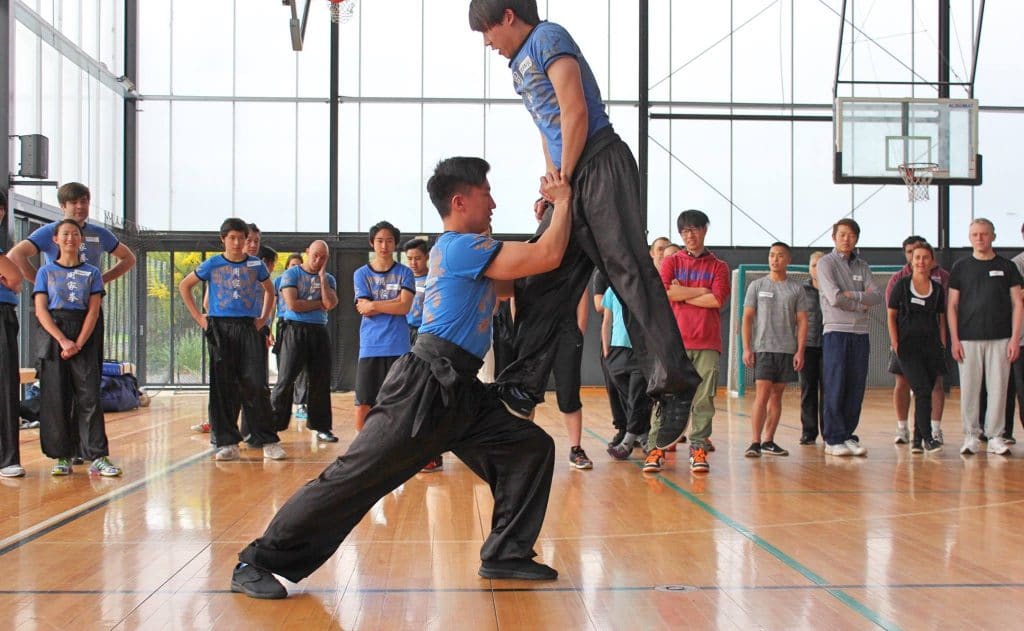 A high energy workshop where presenters will discuss the history and philosophy of martial arts in China and demonstrate different styles of Kung-Fu and Tai-Chi. This workshop can be adapted to different ages and physical abilities. For larger groups or demonstrations our presenters can organise a live Chinese drumming accompaniment.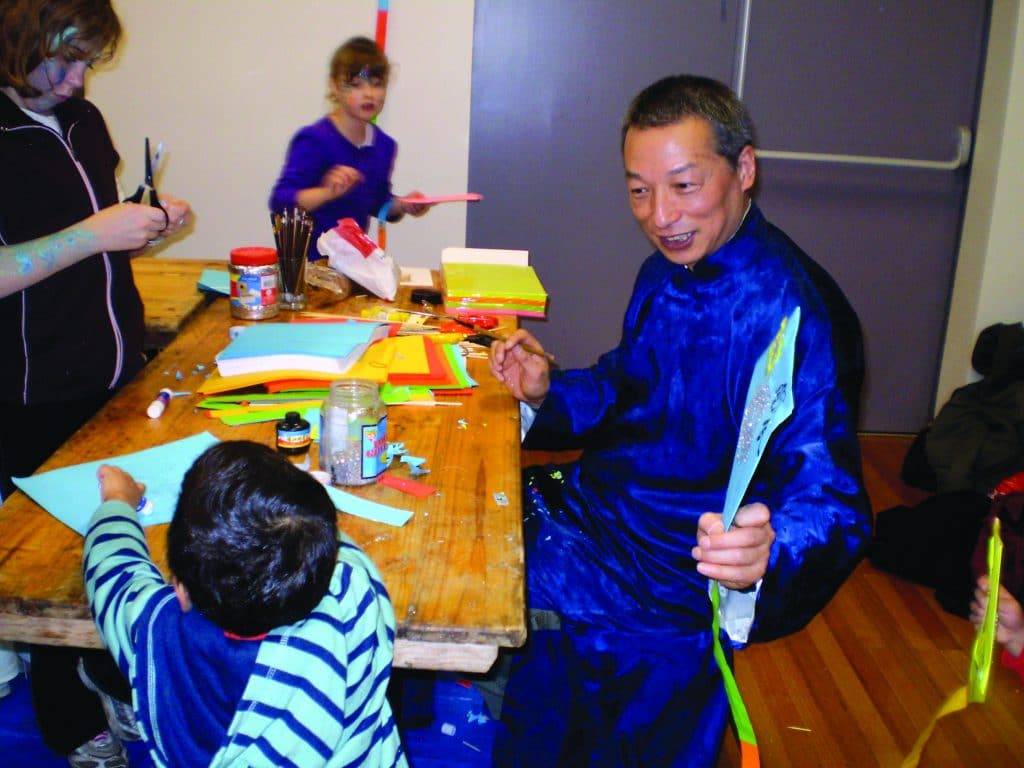 Paper lantern making has an ancient history in China. Join Ting in this hands-on workshop where students will make their own colourful paper lanterns and practice the Chinese art of calligraphy to decorate them. Students will learn about the history, symbolism and uses of lanterns in festivals and celebrations across China.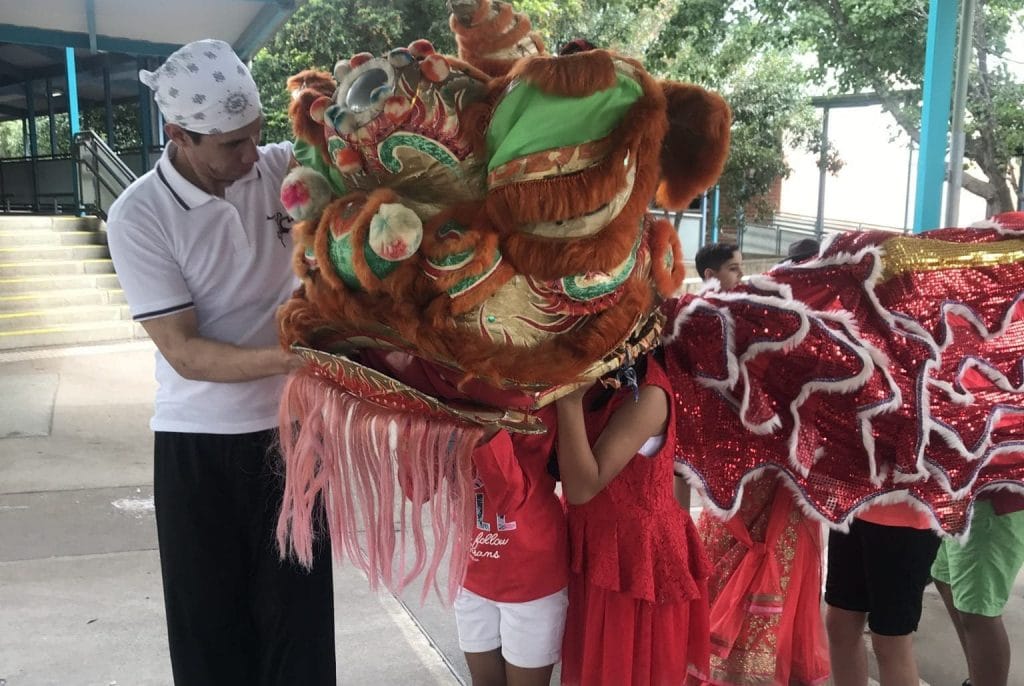 Students will learn about the history and symbolism of the Lion Dance, an art form that dates back to the 12th century. It is believed to bring good fortune, prosperity and longevity. As well as gaining an insight into ancient Chinese culture, students will love seeing the lion close up to see how it is operated.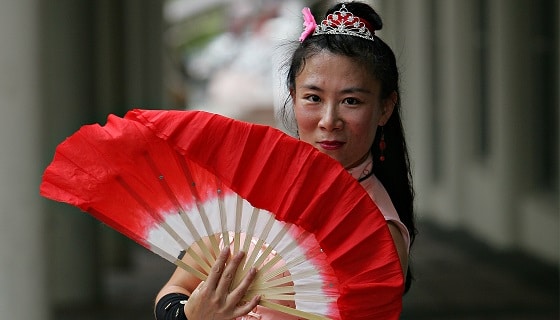 A colourful demonstration of the Chinese Fan Dance where after a beautiful demonstration from the presenter, students will each get their own fan to try the dance for themselves!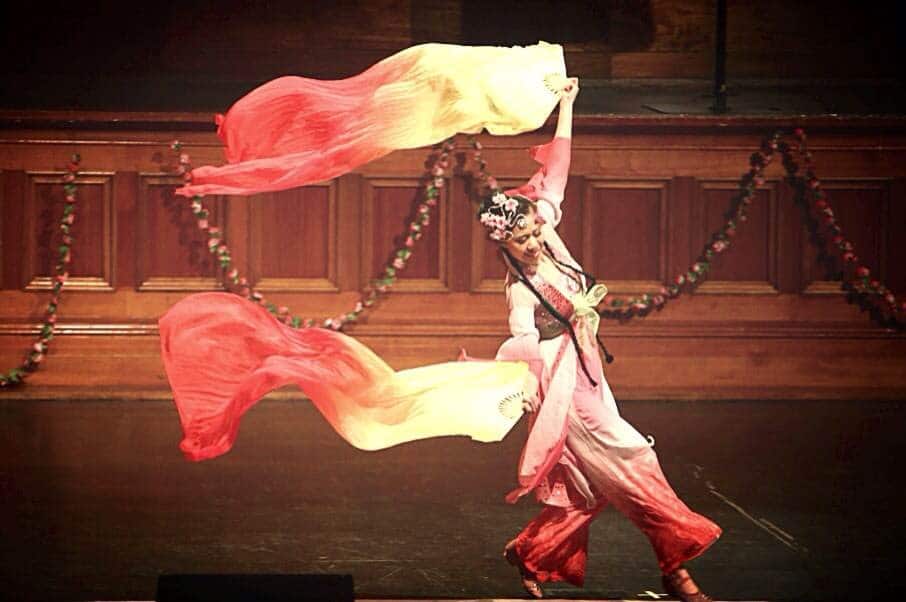 This program engages students with an incredible performance of classical folk dances from across China such as the Lantern Dance, Ribbon Dance and Fan Dance. Students will practice a short routine using some of the moves they've seen, performed to both traditional and contemporary Chinese music. Presenters will supply props such as ribbons, fans and lanterns for students to dance with too!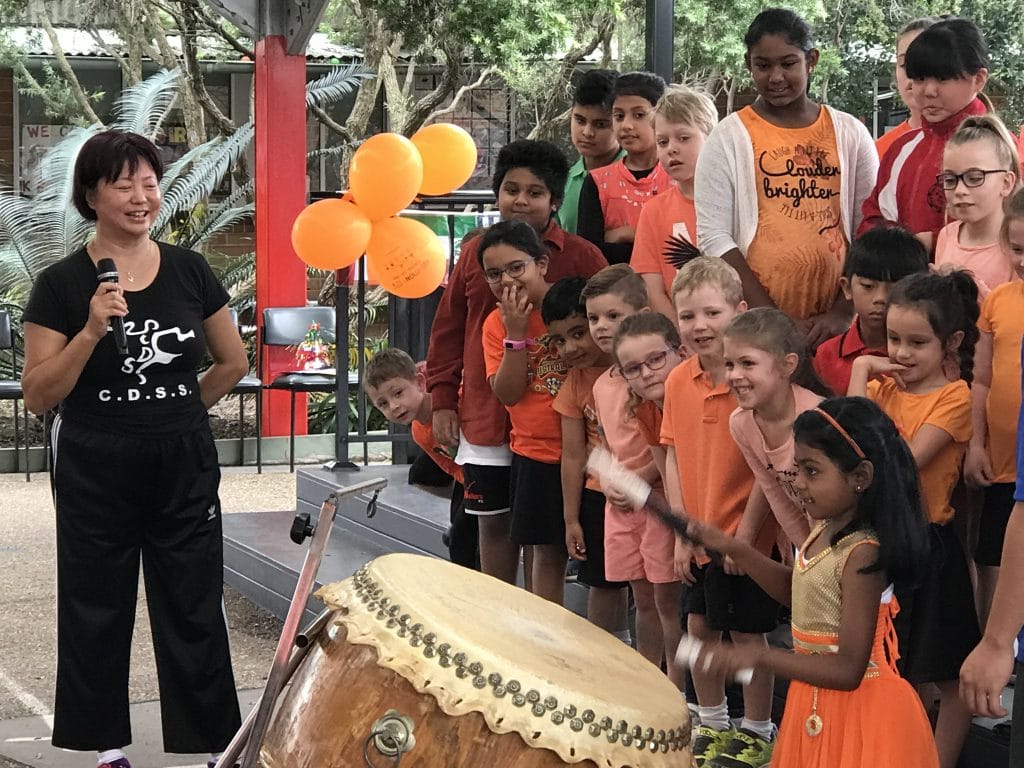 The earliest known drums in China date back to four thousand years ago. Drums are still an important part of public celebration and students will love the rhythm and colour of the performance. In this interactive drumming workshop students will learn about Chinese music by playing it.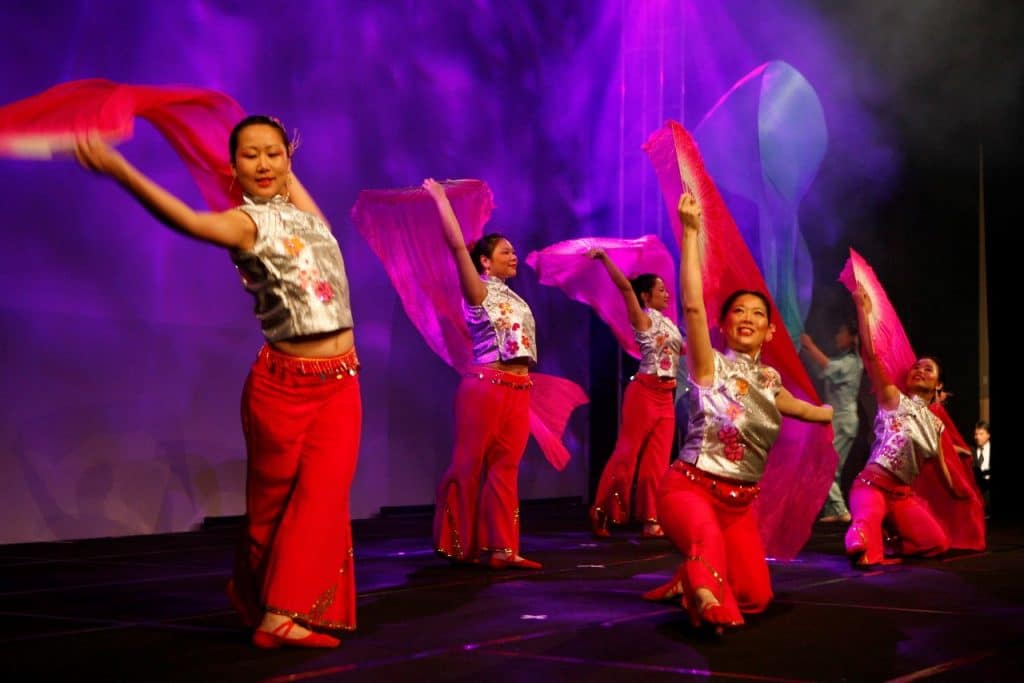 Formed with the aim of promoting and preserving Chinese culture, the Chung Wah Association's dance troupe are enthusiastic about sharing their heritage with students. Their program includes a performance of classical and contemporary Chinese dances using fans, umbrellas and handkerchiefs. Students participate by learning Chinese dance techniques and routines.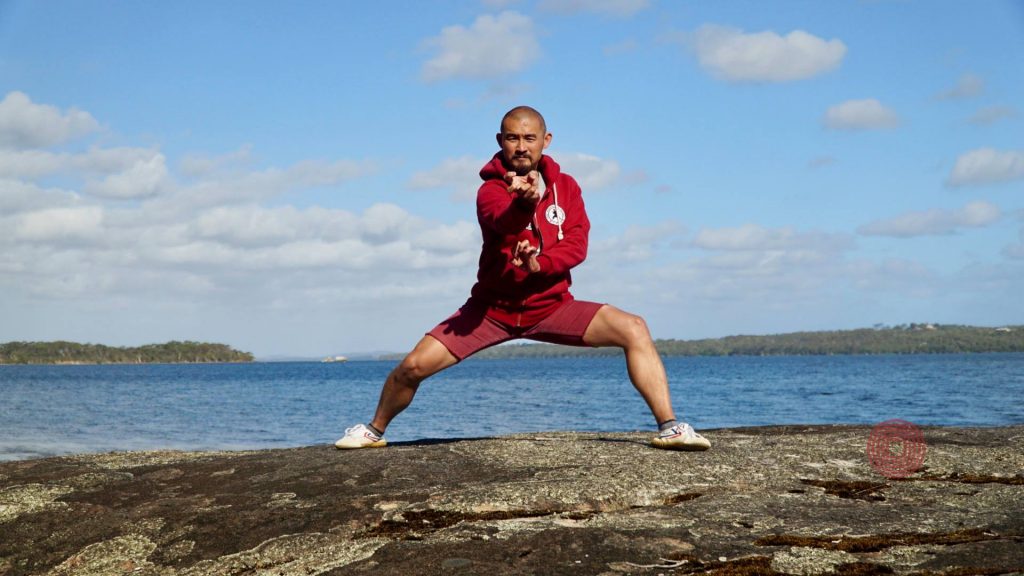 Join Sifu Gawain Siu as he presents the cultural significance and history of Kung Fu, Tai Chi and Chinese Lion Dance. Becoming a Kung Fu instructor at just 14 years old, Sifu now has more than 50 years of experience in martial arts and will deliver an active workshop promoting respect and harmony.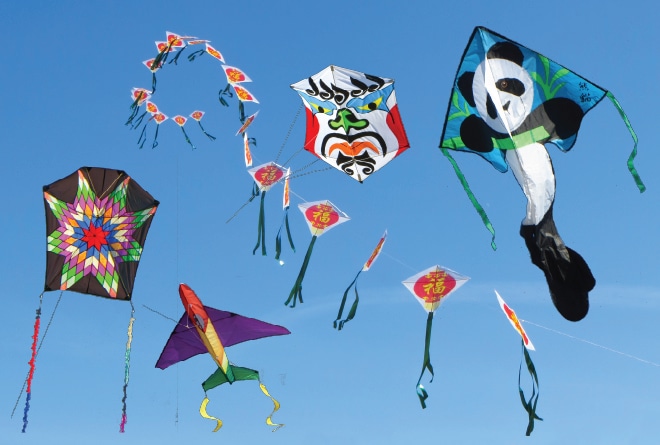 Did you know that kites were invented in China? Tom Lo and his team present this hands-on program where students will make their own colourful paper kite. Students will learn about the symbolism of different shapes and animals used in this ancient craft as well as practice Chinese calligraphy to decorate their kites.
---
Contact our staff on 1800 010 069 to book or discuss your curriculum needs and find out more about this and other programs we can offer your school or event.