Completed review of Intercultural Education in Australia for the 5th UNESCO Forum on Transformative Education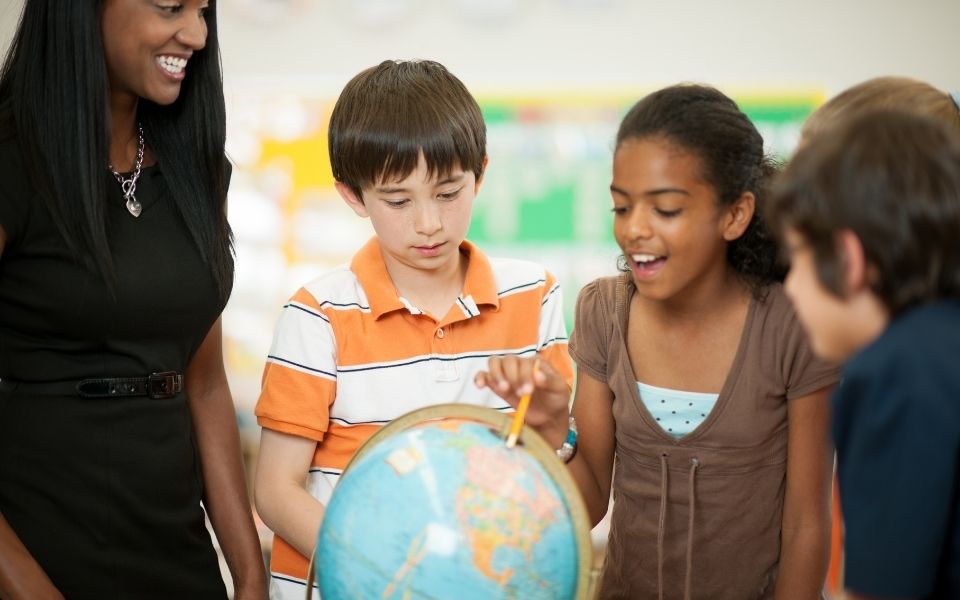 As part of our efforts to promote intercultural education, Cultural Infusion will be participating in the 5th UNESCO Forum on Transformative Education for Sustainable Development, Global Citizenship, Health and Well-being on 29 November 2021. In preparation for the upcoming forum, we have completed a two-stage submission on intercultural education, comprising a preliminary literature review on Australian Educational Policy and Curricula for Intercultural Understanding and most recently, a secondary report which unpacks the findings from our Intercultural Survey.
By synthesising the insights from the research and with our expertise in Intercultural Understanding, Cultural Infusion hopes to provide guidance and recommendations at the forum to help progress national and global efforts towards the UNESCO Target 4.7 outcomes of Sustainable Development and Global Citizenship.
Teacher survey participation
Cultural Infusion's teacher survey, distributed to schools from Foundation to Year 10, explores how teaching 'on the ground' reflects the priorities of Education Departments across Australia.
Unfortunately, we experienced significant challenges in gaining high participation in the survey. The objective was to reach 500 schools and 15,000 teachers, however, due to external obstacles, principally related to the COVID-19 pandemic, only 87 schools were reached, with a total of 88 responses. Efforts to promote the survey resulted in 3373 survey visits, but only 2% of survey site visitors chose to complete the survey. Therefore, the question that this secondary report pertains to is "what are the barriers that hinder teacher participation?"
Below are the key findings in relation to this question:
Virtual Fatigue
Many Australians have pivoted to remote working, facilitating the phenomenon of virtual fatigue and consequently, less enthusiasm to engage in research.
Lack of Government Support
It was found that many Australian schools require proof that surveys are led by government education departments. This indicates the crucial role of government in authorising research into matters of the curriculum.
Less Engagement with Schools
Prior to the COVID-19 pandemic, Cultural Infusion reached more than 1000 schools each year through our educational programs. However, due to significant disruptions instigated by COVID, during 2021, we only engaged with 500 schools.
Where does Australia currently stand?
Here are some of the crucial findings and analysis highlighted in our Secondary Report:
Intercultural Understanding is one of seven General Capabilities in the Australian Curriculum
51.3% of teachers across Australia believe that their school places 'Very Strong' or 'Strong' emphasis on Intercultural Understanding
73.68% of teachers across Australia feel 'Very Confident' or 'Adequately Confident' about teaching Intercultural Understanding
The only federal government teacher education resource on Intercultural Understanding is the Professional Learning Program (PLP) which was not mentioned by any teacher when asked about available resources
As can be seen from the above, it is evident that there is inconsistency across the Australian education system about whether Intercultural Understanding is a priority. Although there appears to be high amounts of confidence from teachers, this may not be painting an accurate picture, as confidence is subjective, and it is unclear whether teachers are basing their responses on their interest in the subject matter or their actual level of preparation to teach the intercultural education. Pointing to the national PLP program, the fact that it is not mentioned in the data sample reveals that Australia lacks an effective teacher education program on Intercultural Understanding.
Additionally, to provide a more critical analysis of the contrasting approaches to Intercultural Understanding across different Australian jurisdictions, here are some examples of significant findings from our report:
Victoria places strong emphasis on Intercultural Understanding education with 60% of Victorian teachers responding that their school places 'Very Strong' or 'Strong' emphasis on Intercultural Understanding
Victoria's predominant Intercultural Understanding resource FUSE (Find, Use, Share, Education) is being inadequately promoted, with only 1 respondent out of a total of 56 indicating the use of this resource
Western Australia (WA) prioritises numeracy, literacy, STEM subjects and school leadership, with 20% of WA teachers responding that their school places 'Strong' emphasis on Intercultural Understanding
Tasmania and Western Australia highlight the economic benefits of intercultural education, for example, focusing on language learning to attract international students
This data demonstrates the conflicting approaches, priorities and objectives across Australian states and territories. Moving forward, it is important that there is greater awareness on a national level about culture's contribution to sustainable development, which will assist in the development of UNESCO Target 4.7.
Where do we go from here?
At Cultural Infusion, our role is to promote intercultural education and understanding, as we believe that this is the key to a more socially cohesive, harmonious world. One recommendation, as highlighted in our report, is that the federal Department of Education, Skills and Employment should update its national educational policy on Intercultural Understanding in line with UNESCO Target 4.7 outcomes, as this will provide a framework to guide Australian states and territories when reviewing their curriculum priorities.
Additionally, as Australia's leading Culture-in-Education provider, Cultural Infusion offers resources to assist teachers with the Intercultural Understanding component of the curriculum. One of which is our Intercultural Citizenship Ambassador Program (ICAP), which is available to students across Australia and specifically targets the General Capability of Intercultural Understanding. This program is a 16-session series designed to equip young Australians with the skills that they need to succeed in our globalised society, promoting values of diversity and inclusion, tolerance, and mutual understanding. By embedding targeted programs such as ICAP into the Australian Curriculum, students can engage in global citizenship education from a program that values culture and understands its role in building socially cohesive societies.
Another recommendation highlighted in our report is the push for a culturally responsive teacher workforce. This can be facilitated through the use of our data-driven diversity mapping platform, Diversity Atlas which can be utilised by teachers to tailor intercultural education to the needs of diverse students. This platform provides insights and measurements into the demographic and cultural diversity of working environments. Thus, if teachers can better understand the unique backgrounds of students in the classroom, there is potential for greater appreciation for the value of Intercultural Understanding. This intrinsically links to Target 4.7 outcomes, as building shared values will allow for a more cohesive approach towards transformative education in Australia and beyond.


A download link for the report has been made available below.