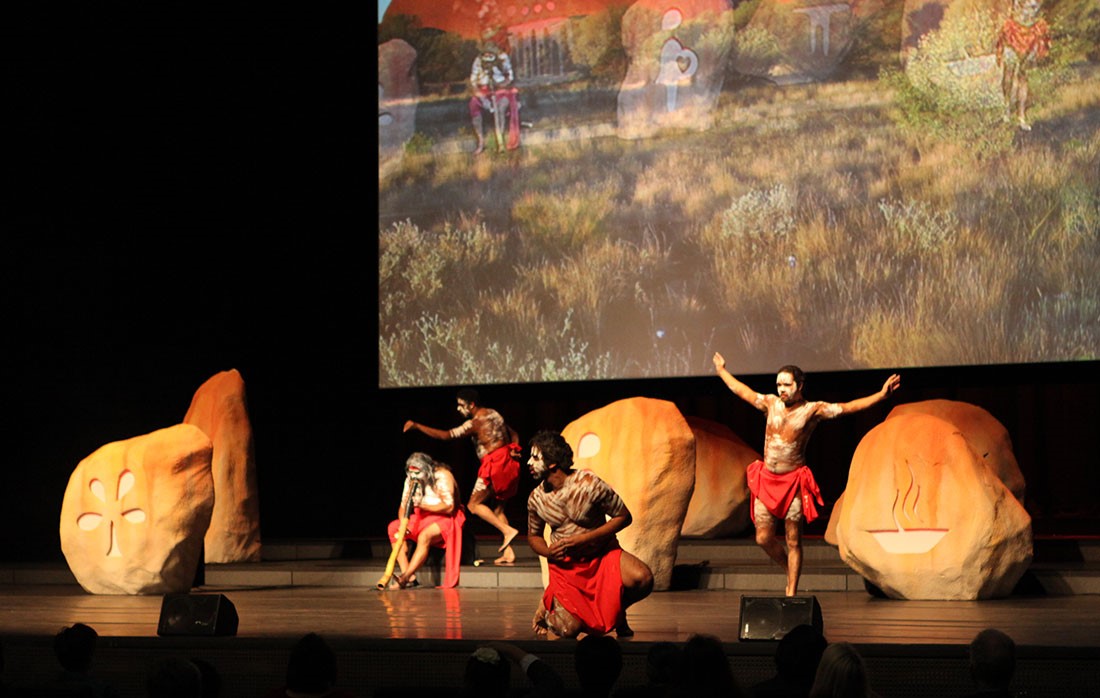 NAIDOC Week is an annual celebration of Aboriginal and Torres Strait Islander culture, history and accomplishments. This year's theme is "Our Languages Matter", highlighting the connection between Native languages and the preservation of culture. Language is the means of transmitting history and creating a spiritual bond across generations.
Aboriginal dialects showcase the colourful array of Indigenous communities in Australia. Over time, these have slowly faded and the preservation of languages is the key to ensuring Native culture lives on.
From the 2nd-9th of July, all Australians are welcome to come along and celebrate NAIDOC Week.  Together we can increase awareness of Aboriginal  culture and recognise their contributions to culture and society.
Melbourne is celebrating NAIDOC Week in style! Get your voice heard by walking in the NAIDOC March, or if you want to look dapper for the night buy your ticket for NAIDOC Ball. Want to get your groove on? NAIDOC In The City is a free concert hosted by the City of Melbourne and is free for all to join!
And for the first time ever, NAIDOC is hosting a new LGBTIQA+ event welcoming everyone to strut their stuff and join the fun in crowning of two members to represent the Indigenous community at MIDSUMMA Pride March in 2018.
Community events are also budding all around Victoria, you are bound to find one near you.
All over Sydney, NAIDOC celebrations are showcasing the diversity of Aboriginal Languages through music and art. Right in the heart of the city at Hyde Park, NAIDOC In the City is a free to all day event where you can enjoy a celebration of Indigenous food, music, art and language.  For a full list of events in Sydney click here.
Local government municipalities are also hosting a wide range of events throughout New South Wales. City councils such as Wollongong, Parramatta and Canterbury- Bankstown are all joining in on the celebrations.
This year Cairns is the host city for the National NAIDOC Awards, joining others all over the nation in recognizing the contributions of exceptional Aboriginal and Torres Strait Islander citizens to their communities.
Brisbane is celebrating NAIDOC Week alongside Black History month, both aim to uphold the importance of the First Australians' achievements. Get involved by attending the Brisbane NAIDOC Launch event, bring your friends along to enjoy interactive cultural workshops and guest speakers.
NAIDOC South Australia is hosting five major events in Adelaide to show their support for the Aboriginal community. If you're feeling social and want to celebrate in the presence of extraordinary leaders, the NAIDOC Ball is perfect for you! For information on all 5 events in Adelaide, click here.
The fun is not over yet in Perth! Having already crowned Kearah Ronan as Miss NAIDOC 2017, you can join in on the fun at the NAIDOC Perth Opening Ceremony and the Chevron NAIDOC Perth Ball.
Don't fancy all the glitz and glamour? The Perth Community Centre has events for the whole week, exhibiting Native arts, film and music that will tickle the fancy of art enthusiasts and all kids and families alike. Learn about Aboriginal culture and language by joining in on one of the many events available!
Bring your family and friends along for a fun day out to celebrate Aboriginal and Torres Strait Islander history at the Canberra and District NAIDOC Week Family Day.  There will be free live performances, workshops and rides for kids. The Gugan Gulwan NAIDOC Youth Awards Night is also a great way for kids to get involved. The NAIDOC Week Exhibitions Opening in Tuggeranong will walk you through the art and stories of Indigenous history and past time.
Come along and support your Aboriginal and Torres Strait Islander community today!