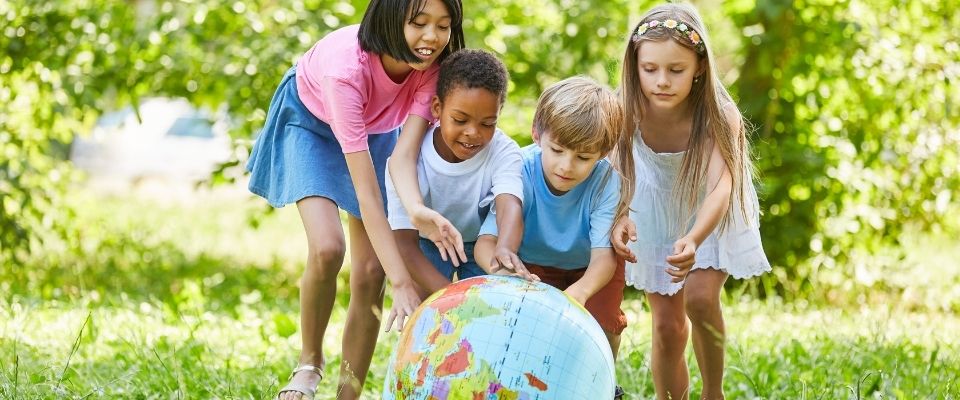 Teachers will already be familiar with Harmony Week, which this year begins on 21 March – also the United Nations International Day for the Elimination of Racial Discrimination. It's a great chance for students of all levels to come together and celebrate the rich and fascinating diversity of our nation.
Harmony Week has been in action since 1999, and is supported by the Australian federal government. It is a celebration of diversity and multiculturalism, and is represented by the colour orange.
Here are five suggested activities for teachers to get in the spirit of the week!
Cooking around the globe
Whenever we think about the great things cultural diversity brings us, good food is always near the top of the list. Eating is never just about fuelling our bodies – what we choose to eat tells us a lot about the culture and day to day home life of others.
Students might use onsite facilities to cook recipes from around the globe, presenting their food and their research into another culture. If this isn't possible, maybe ask parents to prepare a food from a culture to bring into school for a celebratory lunch.
We have a great many other suggestions for activities for all ages in our Recipes for Harmony Educational Supplement.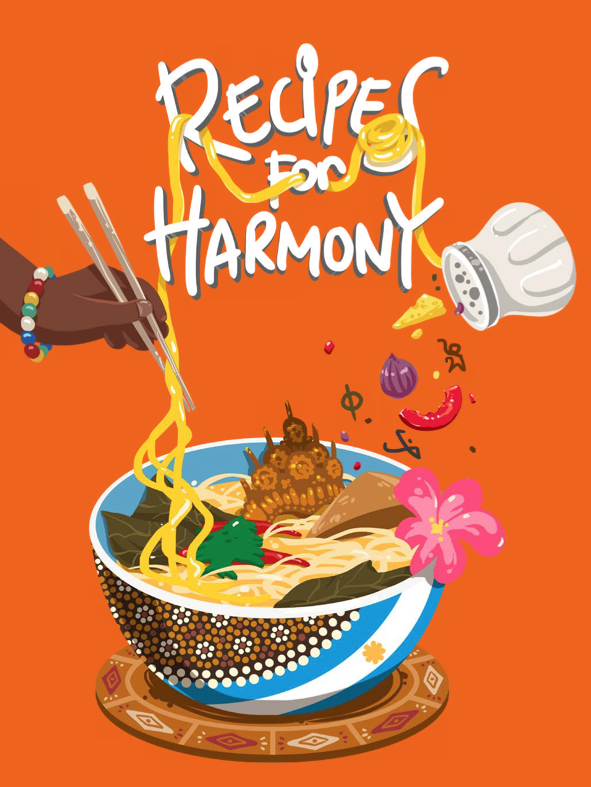 Multicultural Music
Music is a form of art, which conveys the culture of the given society and group. Furthermore, music allows groups to communicate. Memory of music may be greater for culturally familiar music, due to early life experiences as early as in infancy.
And, of course, we can't talk about music without recommending our Sound Infusion platform which enables students to create original music compositions using digital samples of instruments from around the world. With instruments from more than 75 different cultures, and information about that culture's music, this is an invaluable resource not just for Harmony Week, but all year round.
Storytelling Unites Us
Whenever we think about culture, one important element that unites us is the stories we tell to make sense of the world around us. This is a great element of culture to explore for Harmony Week as students will find it fascinating – it also requires little in terms of resources as most of these stories are now copyright free and available for everyone to read, enjoy and reflect on.
Different year levels may engage with stories and storytelling differently – younger children will enjoy being read to in storytime circles. Older students might be able to find common elements and themes in the various origin stories around the world and explore the idea of learning through myths and fables. All students can, to varying degrees, appreciate how ideas are shared through oral storytelling traditions.
You can explore resources from community sourced stories, or with the National Geographic's guide to storytelling cultures for different year levels.
Make a Poster
One of the official Harmony Week activities is the Harmony Day Poster Competition. Students in art classes can, individually or in groups, create a poster to reflect the theme 'Celebrating Harmony'.
As a bonus, there's a $500 prize for both the individual entry and the schools, or $150 for each regional winner. The artworks must be A3 in size and can be any medium – drawing, painting or mixed media. There are two judging fields, one for primary school students and one for secondary school.
Entries are open until the 16 April, 2022.
Book an Incursion!
The best way to appreciate a different culture is to experience it firsthand, as demonstrated by somebody from that background. Our experienced and professional presenters will take your students on a journey through their culture – we have programs for all year levels, from across the globe. Why not dazzle your students with the colour and splendour of a Chinese Lion Dance?  Or give them the experience of Aboriginal Culture for a Day?  Enjoy the beat of drums – West African or Japanese Taiko we can provide programs for either!  
Or, study a culture in depth or travel the world through music and dance with our highly popular Multicultural All Day Program.
Contact our friendly and knowledgeable staff for more information.