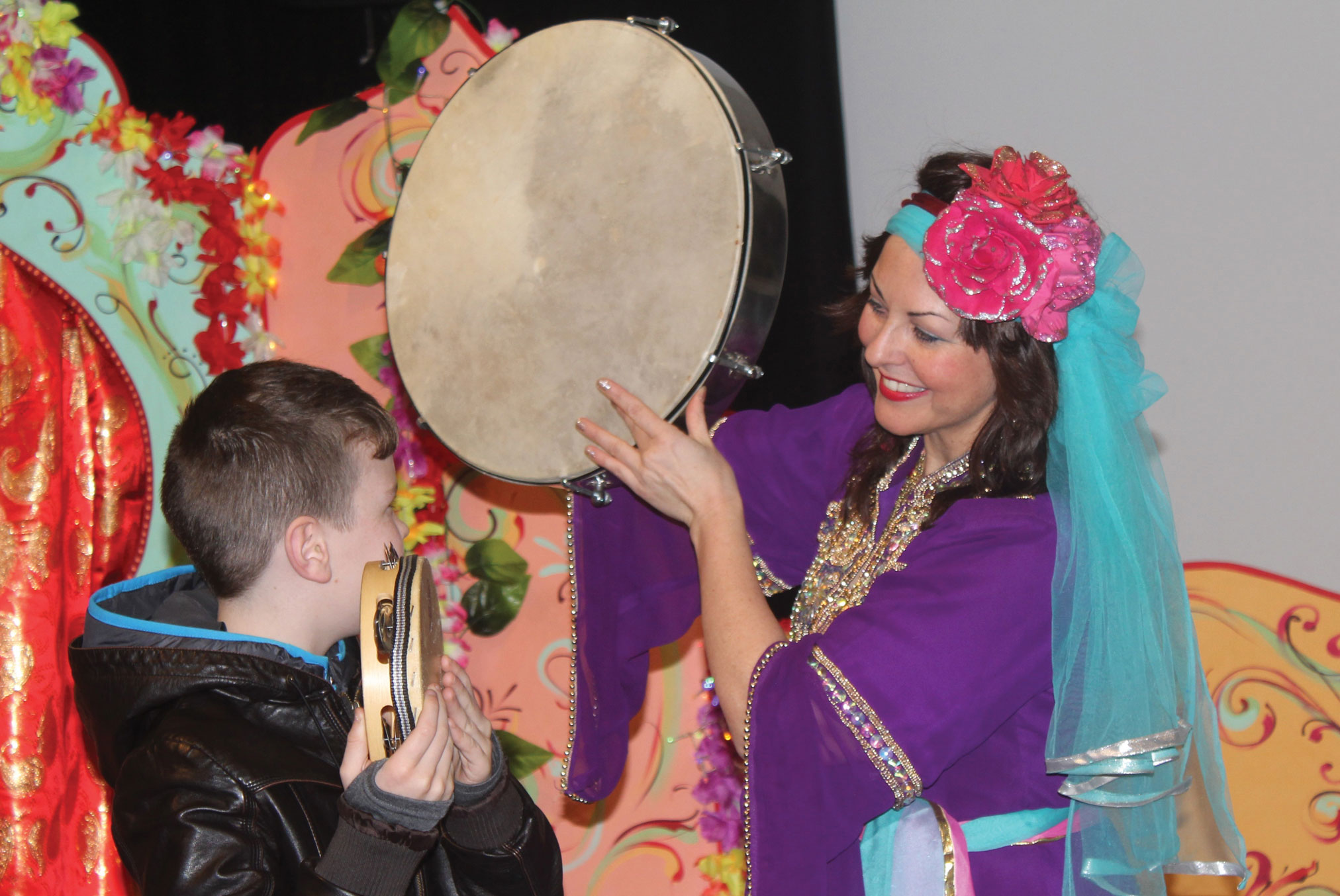 Hailed by parents and teachers as a one-woman-multicultural-rock-concert-for-kids, Jungle Shimmy is a dynamic music and dance adventure across the world! With colourful props and fun, easy-to-follow dances including Belly Dance, Bollywood, Bhangra, Turkish, Egyptian, Gulf and Lebanese folk styles, everybody is up on their feet dancing. The shrill cry of a zaghareet, exotic instruments, rhythms like Khaleegi, Maqsoum and Beledi, and a unique hand made puppet theatre draws audiences of all ages into a captivating world of culture and creative self-expression.
---
This program is available for virtual delivery
Check our Cultural Calendar and don´t miss any relevant cultural date.
Program duration
(Minutes)
Cost per student
(Excl. GST)
Number of students
(Minimum)