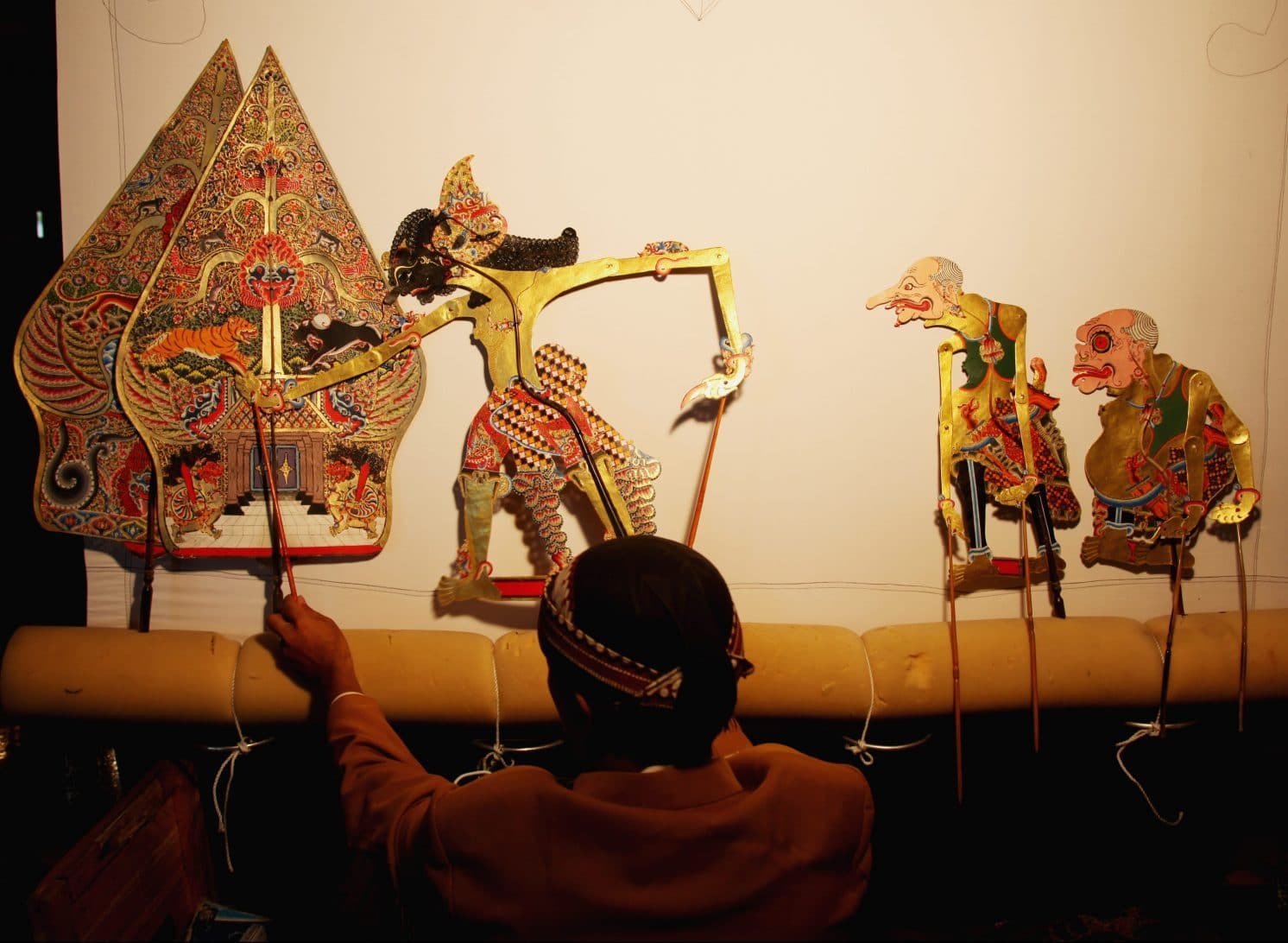 The Indonesian or Balinese culture has been shaped by long interaction between original indigenous customs and multiple foreign influences. Indonesia is centrally-located along ancient trading routes throughout Asia and the Middle East, resulting in many cultural practices being strongly influenced by a multitude of religions, including Islam, Hinduism, Buddhism, Confucianism and Christianity, all strong in the major trading cities. The result is a complex cultural mixture very different from the original indigenous cultures.
Balinese dance is an ancient dance tradition that is part of the religious and artistic expression among the Balinese people of Bali island, Indonesia. Balinese dance is dynamic, angular and intensely expressive. Dancers express Balinese culture with the stories of dance-drama through the bodily gestures including gestures of fingers, hands, head and eyes.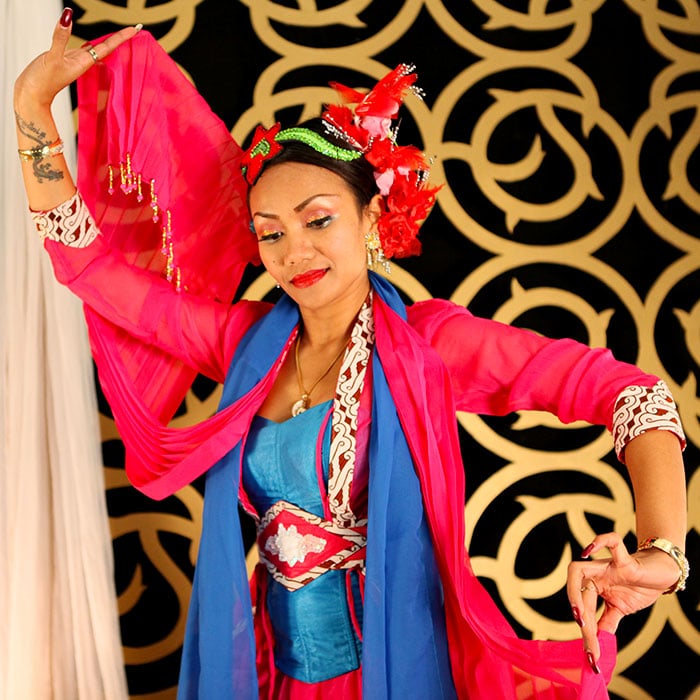 Acting as an introduction to Indonesian and Balinese culture, this program explores the customs, language, dance styles and traditional dress of the island nations. Drawing on historic events and tying into the current day, students are taken on an exploration of the islands of Bali and Java. Maria showcases a fusion of traditional and contemporary dance styles such as the Tari Merak (Peacock Dance) or the martial arts inspired Bajidor Kahot.
Immerse students in an all-day program of Indonesian workshops including a presentation on the culture and history of Indonesia, traditional costumes, Bahasa Indonesia and traditional dance! Students will have the opportunity to show off their dancing skills when the day concludes with a student showcase. This can be presented with one group or two rotating. A 50-minute session is also available.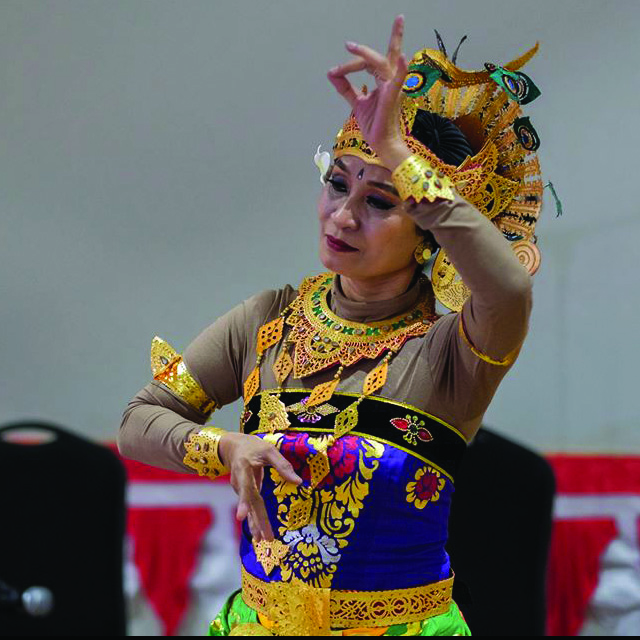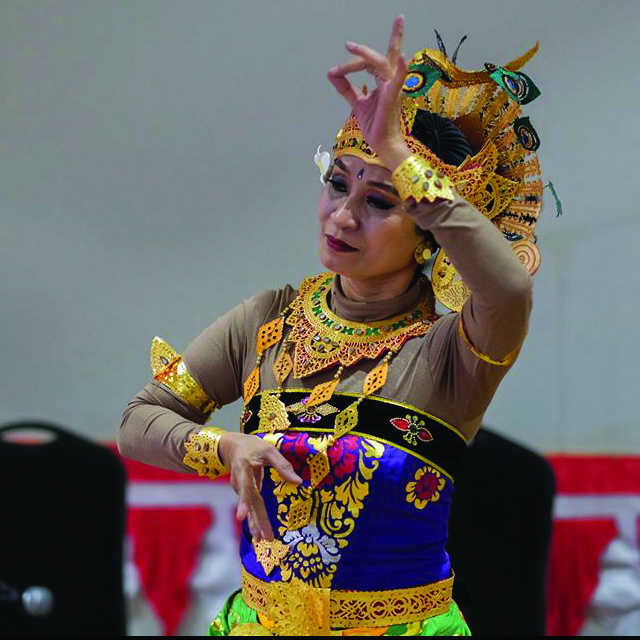 Students are shown the amazing diversity of the Indonesian community through four rotating workshops. Choose workshops on Gamelan music and the Angklung, Batik printmaking, traditional games, Balinese Offerings or even an Indonesian Cooking Class! There are also 50-minute programs incorporating any of these topics of the school's choice.
Indonesian cuisine varies greatly by region and has many different influences, Sumatran cuisine, for example, often has Middle Eastern and Indian influences, featuring curried meat and vegetables such as Gulai and Curry, while Javanese cuisine is mostly indigenous with some hint of Chinese influence. The cuisines of Eastern Indonesia are similar to Polynesian and Melanesian cuisine. Elements of Chinese cuisine can be seen in Indonesian cuisine: foods such as noodles, meatballs, and spring rolls have been completely assimilated.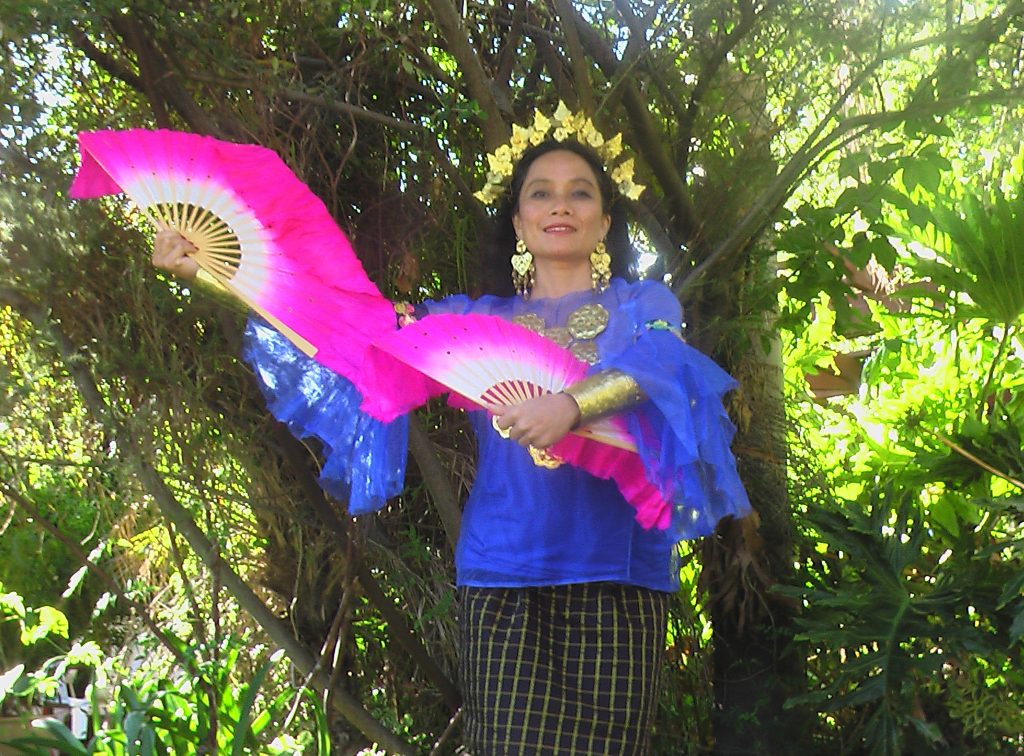 Indonesian Dance (WA – other states have different versions of the same program)
This vibrant program introduces contemporary and traditional Indonesian dances from diverse regions like Bali, Java or Sumatra. Asit leads a group of experienced Indonesian dancers and artists who use the Indonesian language, traditional and modern music and colourful outfits to teach students the significance of music and dance in Indonesian life.
---
Contact our staff on 1800 010 069 to book or discuss your curriculum needs and find out more about this and other programs we can offer your school or event.