One city, two eras, three voices:  Exploration of life as an international student in Melbourne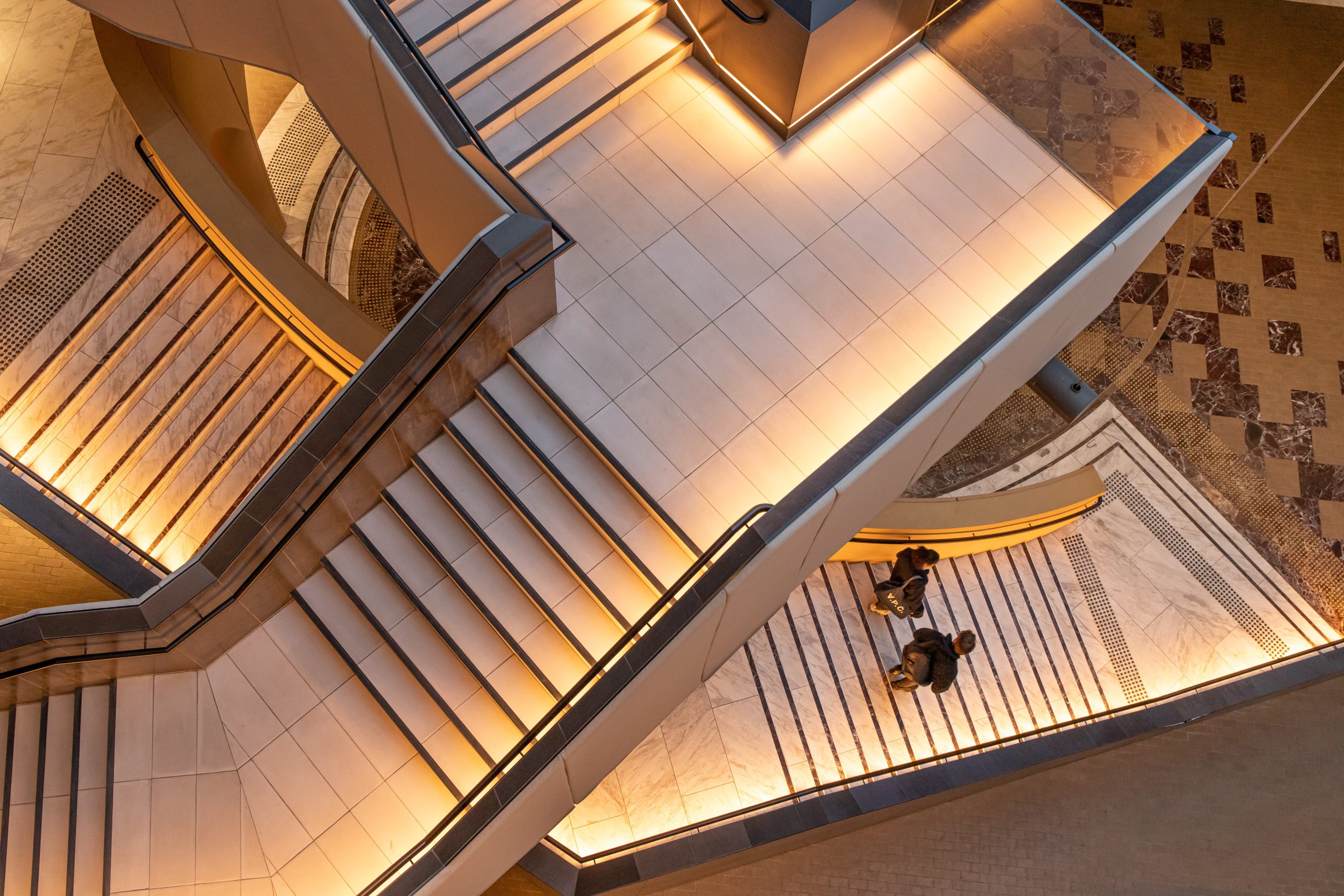 This article, penned by Cultural Infusion Research Analyst Intern Zhihao Chen, offers a narrative from three different perspectives on the lives of international students in Melbourne during the pandemic. As a vibrant, creative, and multicultural city, international students have always been an integral part of Melbourne's pulse. This article aims to provide insight into the experiences of international students in Melbourne, and to illustrate how multiculturalism interplays within the city.
I
I relish every sunset in this city, gazing as the sun gradually submerges into the horizon, igniting the sky, and casting a golden hue upon all the glass curtain walls.

The sunset is not only my first impression of Melbourne, but also heralds the beginning of a new life after the pandemic.
At the beginning of 2022, China was revelling in the joy of the Lunar New Year, leaving behind the misery of the pandemic for a while. In traditional Chinese culture, New Year celebrations often last up to fifteen days. Usually only after the celebrations do the Wanderers (how Chinese people describe our international students) bid farewell to their homeland and set off again. However, time was a luxury for me, and I had to leave earlier.

Back then the oppressive haze of COVID-19 was still looming over the world and the official lockdown in China was poised to be re-imposed at any moment. I had been trapped in my home in Xi'an for a month, isolated from my community and the world. However, before I had a chance to mingle again after regaining my freedom, I found myself suddenly crossing half the globe and stepping onto a land 8,000 kilometres away, all alone.

The surroundings were steeped in an atmosphere of unfamiliarity and bewilderment. I couldn't grasp how to get a SIM card for my phone, had no idea where the supermarket was, and even boarding a tram was a challenge.

In the scorching heat of the southern hemisphere's February sun, my skin was relentlessly seared by its harsh rays. I trudged along Victoria Street, a never-ending thoroughfare that seemed to radiate heat like an oven. For an entire hour, I endured every agonising step, dodging bustling crowds, all to procure the everyday essentials from IKEA.

Embarking on a journey to a foreign land all by oneself undoubtedly requires immense courage. I had to bid farewell to everything familiar: family, friends, and the streets and alleys that accompanied my growth. Loneliness compelled me to re-evaluate my previous decisions, and I began to question whether choosing to study abroad during this unique period had been wise.

As many have said, Melbourne exudes a unique magic that bestows upon every newcomer the courage to explore and understand it. The city actively breaks down barriers of culture, religion and nationality, blurring the boundaries between different ethnic groups. Each individual, like a molecule, is dissolved into the city's capillaries and absorbed as part of its rich diversity and multiculturalism. I started exploring every street and neighbourhood of this city and reaching out to friends from all corners of the world.

I grew accustomed to the various Eggs Benedict on the menus of each brunch restaurant and learned to wander the Carlton Gardens like the locals on weekends. I started exploring different vantage points to observe the confluence of sea and ocean: Point Ormond Lookout, Half Moon Bay, and at times the furthest edges of the Mornington Peninsula. I gradually began to understand the charm of possums.
The diversity of Melbourne is not merely an abstract concept confined to city brochures; on the contrary, every individual immersed in it constantly experiences and appreciates its essence, inadvertently becoming a contributor to this urban culture. I began to find my place in this city, engaging more deeply with the local community, and even contemplating the possibility of building a future life here.
II
Just before my arrival in Melbourne, Wang, a 28-year-old student from Beijing, pursued a Master of Public Management at the University of Melbourne from 2020 to 2021, a time widely regarded as one of the city's most challenging periods. I had a phone conversation with him and learned that he had been living away from Melbourne for a year. He told me he was now residing in his home in Beijing.
Wang described his time in Melbourne as a haunting and excruciating experience.
"It was like a nightmare, and my experience here changed my life completely."

In 2019, Wang completed his undergraduate studies in China. Two months after graduating, he decided to continue his postgraduate studies in Melbourne. Once his application was accepted, he immediately prepared for his departure. In the waiting lounge at Shanghai airport, Wang was filled with hope and anticipation for his upcoming academic journey abroad.
"Everyone told me that Melbourne was a friendly, open and inclusive city that matched all my idealisations of a metropolis, but little did I expect that none of that would apply to me."
Wang arrived at Melbourne Airport on the first day of 2020. He chose this day because New Year's Day represents new beginnings in his culture. However, just one month later, the pandemic swept the globe, and Australia closed its borders, forcing all in-person courses to move online. Subsequently, as the situation worsened, Melbourne implemented a lockdown, but no one could have predicted that it would become the longest in the world and reshape many people's lives in unexpected ways.

"Loneliness and hunger became the norm of my life. I had no family, no friends, and no one to rely on here. I felt like the world had abandoned me."
What should have been an enriching life in a foreign country came to an end, leaving Wang with a never-ending sense of "imprisonment". His mental anguish was so constant that he suffered from severe anxiety and depression. Some 68,000 international students shared his ordeal and, worst of all, most of them with no access to effective support.

"I let my hair grow rampantly. In the mirror I am as unkempt as if I were back in a barbaric age, but I don't care."
When the lockdown finally ended after 262 days and the reopening of the border was imminent, Wang's life abroad simultaneously reached its finish line.
He showed no signs of sadness. Instead, the news was a relief, like waking up from a nightmare that had captured him for so long. On the morning of his departure from Melbourne, he sat alone on a bench in Flagstaff Gardens and watched the sunrise before leaving the city without looking back or saying goodbye.
A complete and utter tragedy," is how Wang describes his experience in Melbourne after returning to China. His career in China has not gone well, and he is currently idle after failing his civil service exams.
"Perhaps one day, I will attempt to reconcile with Melbourne and return to rediscover the months and life I was deprived of. But for now, I am choosing to keep that memory sealed away."
III
For international students like Wang, the pandemic has wrought irreversible changes, forcing them to leave Melbourne before their journeys could truly begin. However, not all students have had such negative experiences.
Alice, a sophomore studying psychology at the University of Melbourne, is originally from Japan. What sets her apart from her peers is that she began her academic journey in Australia during her high school years, something that few international students choose to do.
"I was just 16 years old at the time, younger than most international students, which I believe gave me an advantage in establishing strong and meaningful relationships with the local community well before the pandemic struck."
Like Wang, Alice endured the entire lockdown in Melbourne. Unlike for many others, however, the experience was not entirely negative for her. Rather than a hindrance, the lockdown served as a catalyst, granting Alice a novel outlook of Melbourne and an opportunity to intimately intersect with the city from a distinct perspective.
"To many, the pandemic has been a formidable challenge, but for me, it felt like just another chapter in my life abroad. I've faced similar situations in the past, so I knew how to adapt and persevere."
Living in a foreign country is a formidable challenge for anyone, especially for a teenager who has grown up cocooned in the loving embrace of family. As a result, Alice's trepidation of the unfamiliar initially limited her exploration to the safe confines of her host family's neighbourhood.
"Perhaps it was one day after being in Melbourne for a year that I suddenly realised I wanted to have more interactions with this city instead of forever remaining an outsider. Therefore, I pushed myself to take the first step forward."
Alice began to take on part-time jobs in her free time, working as a restaurant server, pet groomer, and even a guitar teacher. As she expected, her daily activities expanded exponentially, and she became a contributing member of the community.
"Throughout this process, I received help from many, including the school, local community, and even strangers. The city showed me its kindness without reservation, and I am happy to consider it my second home in the world."
Amid the pandemic, Alice chose not to pay the exorbitant airfare to return home and instead stayed in Melbourne alongside the 68,000 other international students. To the surprise of people with the same experience, Alice found herself looking back on the lockdown period with a certain nostalgia.
"When everyone was confined to their homes, I had the rare opportunity to be alone. Finally, I could devote myself wholeheartedly to what I wanted to do without being distracted by useless socialising."
As a guitarist, Alice had previously struggled to devote herself fully to music due to the demands of her studies and work. However, being confined to her home during the pandemic provided her with a rare opportunity to rethink her career path and explore her passion for music. It was during this time that she unintentionally stumbled upon heavy metal music, and became deeply enamoured with it. She promptly ordered an electric guitar and spent countless hours practicing, which proved to be an immense source of mental support for her.
"The lockdown has not severed the connections between people. Instead, the international students who remained in Melbourne spontaneously formed a tight-knit community to support one another in both life and spirit."
Alice has expressed her admiration for the students' unity in such a special time.
"This is where the power of diversity lies: rather than breaking bonds, the lockdown has strengthened them. In the face of a common disaster, people from different cultural backgrounds have shown unprecedented solidarity, which embodies the true spirit of Melbourne."
Alice has now formed her own band and found a new stage in Melbourne. As regulars in many bars in Brunswick and Collingwood, she and her bandmates are composing a new chapter in the city's multicultural music scene, utilising their instruments to create a unique sound that belongs solely to this city.
"The multiculturalism of Melbourne has endowed me with an enduring source of creative inspiration. Every time I pluck the strings and the melody responds, I can feel the resonance between myself and this city."
The stories of Chen, Wang and Alice are just some of the tens of thousands of international students' in Melbourne. Through their eyes, we find not just struggle, but also resilience, adaptation, and growth. The narratives of these three individuals serve as a testament to the dynamic, ever-evolving story of international students in Melbourne again. The city, a canvas painted with countless experiences, continues to evolve, shaped by the students who journey across oceans to study within its borders. And so, the stories continue – as varied, vibrant, and vital as Melbourne itself. Every student who arrives brings a new colour, a new thread, extending the narrative and enriching the city's cultural fabric.