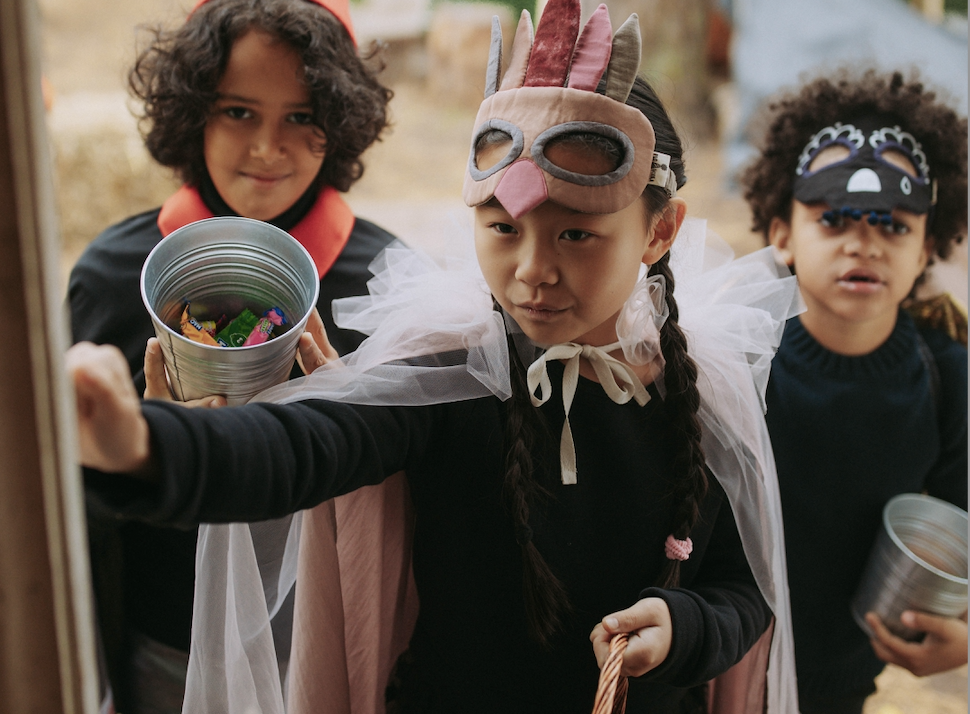 During the month of October, dates to celebrate have a strong emphasis on promoting global unity and harmony, which resonates well with us here at Cultural Infusion. International Music Day and International Day of Non Violence all reflect this theme. While other important cultural celebrations this month include, World Animal Day, World Teacher Day and United Nations Day.
Additionally, in the current context of COVID-related challenges, World Mental Health Day and in Australia, Mental Health Awareness Week raise awareness to the many ways we can seek help and take care of our well-being during these extremely tough times.
To finish off October dates to celebrate, we explore the ghosts and ghouls of Halloween that are celebrated around the world.
International Music Day
1 October
Held annually by the International Music Council, International Music Day, promotes musical art across society by employing the United Nations Educational, Scientific and Cultural Organisation (UNESCO) ideals of peace and friendship. Bringing people of diverse backgrounds together, this day instils a mutual appreciation for love of music, acknowledging its powerful and uplifting effect on society.
This day particularly resonates with our Founder and CEO, Peter Mousaferiadis, who has a strong passion for creative arts and an extensive background in music as a director and composer. He has valuable insights to provide about the intercultural dimensions of music and is available for speaking engagements (contact us to enquire or to book).
Available globally, Sound Infusion is our online platform that allows students to experiment and learn about international music and aims to increase intercultural understanding. Promoting creativity, students can produce their own original music compositions using digital samples of instruments from around the world. What better way to celebrate International Music Day than for students to embrace their individuality and create internationally inspired compositions?
International Day of Non Violence
2 October
International Day of Non Violence is celebrated each year and signifies the birthday of Mahatma Gandhi, leader of the Indian independence movement and pioneer of the non-violence strategy and philosophy. This provides an occasion to raise awareness and promote education about non-violent resolutions to conflict.
This day reveals the importance of intercultural understanding within society through its alignment with peace and harmony. Our Intercultural Citizenship Ambassador Program (ICAP) available Australia-wide addresses the need for cultural unity within school systems and offers diverse global perspectives to students. Through the development of critical thinking skills, students can reflect on non-violent approaches to issues of global conflict.
According to UNESCO, 75% of the world's conflicts have a cultural dimension. This highlights that to tackle the root of global conflicts, it is crucial to have intercultural awareness, particularly in the globalised society that we participate in.
World Animal Day
4 October
World Animal Day raises awareness about the status of animals with the hope of improving welfare standards globally. This is a day where the international community can come together for a joint cause and organise educational events to celebrate animals. The beauty of this day is that it is being embraced across the globe, irrespective of nationality, religion, faith or political ideology. This demonstrates the diverse and unique ways that this celebration can occur.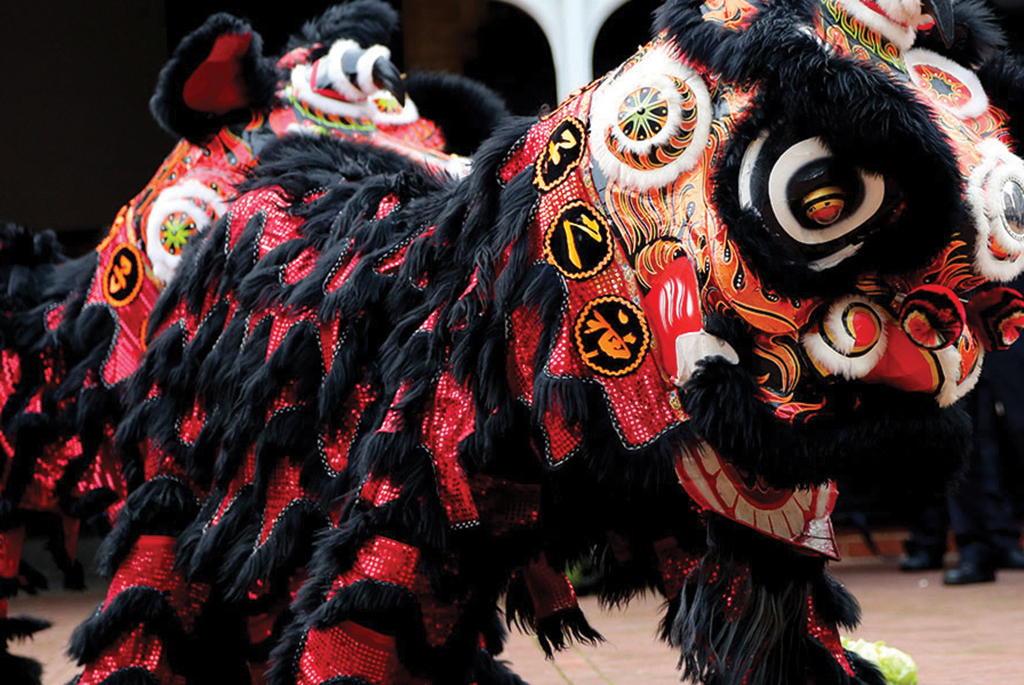 To join the festivities, students in the Australian Capital Territory, New South Wales, Queensland, Victoria and Western Australia can immerse themselves in the teachings of traditional Chinese Lion Dance. This consists of learning about the history and symbolism of the Lion Dance, a rich art form that originated in the 12th century. Through this program, students will develop a deeper appreciation for animals and the way that we can embrace animal spirit through cultural practices and rituals.
World Teacher Day
5 October
Since 1994, World Teacher Day has been held annually to commemorate the anniversary of adopting the 1996 UNESCO Recommendation concerning the Status of Teachers. In essence, this day celebrates teachers worldwide for their achievements, hard work and dedication to students. According to UNESCO, teachers are the key to the achievement of the Education 2030 agenda.
To achieve positive educational outcomes, it is important to employ interactive, engaging and immersive teaching styles. To help facilitate this, Cultural Infusion has a range of programs and interactive platforms on offer which are available to teachers. Sound Infusion is accessible globally and is a tool that can be used to increase cultural understanding, but importantly, initiates deep reflection and discussion.
For a specific resource tailored to the Australian Curriculum, the Intercultural Citizenship Ambassador Program (ICAP) provides comprehensive lesson plans to teachers, ensuring seamless integration with classroom activities.
World Mental Health Day
10 October
Inspired by World Mental Health Day on October 10 which raises awareness to mental health issues globally, Australia has its own national initiative, Mental Health Awareness Week which runs between October 9 to 16. These events provide an occasion to address the implications of societal factors on mental health; and promote effective coping techniques for individuals to take care of their mental health.
Awareness about mental health has never been more important as external factors play a significant role in our lives; continuous lockdowns, uncertainty about the future, cancelled plans, financial struggles etc. This day is important to recognise for people of all ages.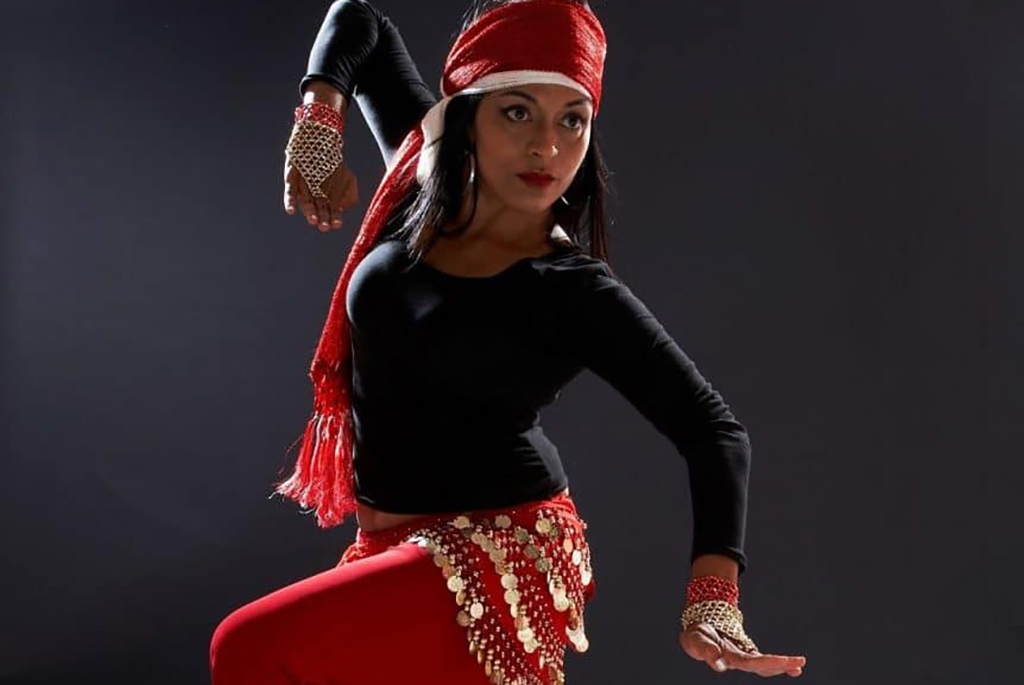 To help promote wellness and mindfulness during this difficult time, Cultural Infusion encourages students in Victoria, Western Australia and New South Wales to learn from Yoga facilitators in Yoga and Mindfulness. Students will develop positive meditation and breathing techniques and learn new yoga postures, promoting feelings of peace, relaxation and ultimately, a greater sense of well-being. Through this process, students will feel more connected to their bodies and minds, giving them the best possible chance of embracing the day ahead.
Particularly during these challenging times, it is vital that we engage in practices that put us in a positive, healthy and happy mind space.
International Day of the Girl Child
11 October
The International Day of the Girl Child on October 11 each year, signifies a day that we celebrate the achievements and potential of girls. However, it is also necessary to recognise and understand the current issues that girls are faced with due to gender-based discrimination and inequalities.
Education is the most important investment to empower girls; educated girls can pursue meaningful work and later, contribute to their country's economy. Our Intercultural Citizenship Ambassador Program (ICAP) at Cultural Infusion can equip girls from any location with the leadership skills they need to take on the world.
Maha Navami
14 October
Maha Navami is the 9th day of the Hindu Navratri festival and the final day of worship before Vijaya Dashami, signifying the end of the Navratri festival. On this day, Goddess Durga, known for her fierce qualities in Hinduism, is worshipped by Hindus across the globe.
To celebrate and raise awareness to this occasion, Cultural Infusion has a range of programs available which celebrate Indian culture. This includes, our Classical Indian Dance program available in New South Wales, Victoria and South Australia which enables students to immerse themselves in a performance that showcases ancient Indian cultural symbols and storytelling.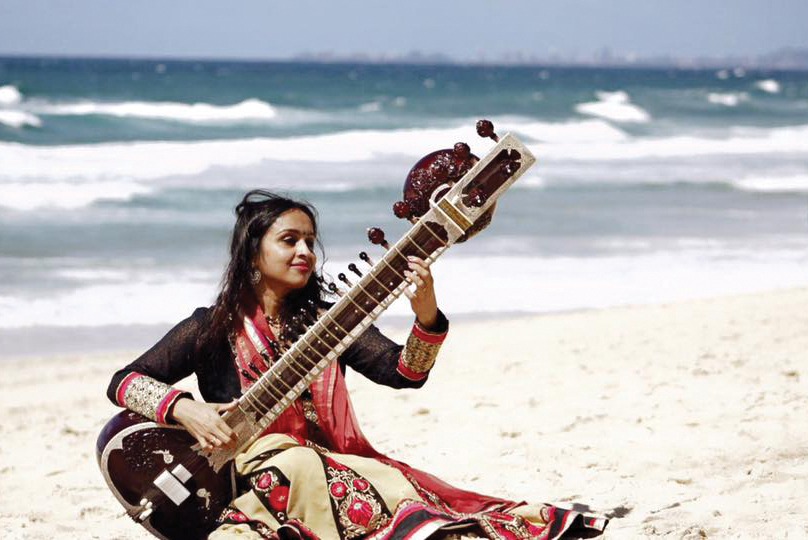 Additionally, for students in Queensland, we have an incredible Indian Instrumental Infusion program presented by Sudha Manian who is trained in Indian classical music and dance. Sharing her passion, Sudha provides the students with her insights and art of performance.
Children's week
23 to 31 October
During the week of Saturday 23 October-Sunday 31 October, Australia recognises and celebrates the talents, skills, achievements and rights of children. Children's week sparks the potential of kids all over the country, encouraging individuality and creativity.
Cultural Infusion's Sound Infusion platform is the perfect way to celebrate, as it provides children the opportunity to unlock their passions, interests and strengths by creating their own unique music composition.
Importantly, through this week, we have the capacity to bring children from different backgrounds together; to form connections and gain a different cultural perspective. In order to achieve social harmony for the future, we should encourage children to reach out to someone new and start a conversation.
United Nations Day
24 October
This day has been celebrated as United Nations (UN) Day since 1948; this year marks the 76th anniversary of the United Nations and the implementation of the UN Charter. On this day, we should take the opportunity to celebrate the achievements of the UN and the organisation's commitment to humanitarian issues and world peace.
At Cultural Infusion, we are aligned with the objectives of the UN and seek to support its goals of collaboratively creating a sustainable future. Specifically, our educational programs such as the Intercultural Citizenship Ambassador Program (ICAP) work towards UNESCO Target 4.7: Sustainable development and global citizenship.
We believe that in order to be a true global citizen, it is important to understand the globalised society in which we live. Culture is hidden in many facets of our society and we all have the ability to recognise this by building our intercultural awareness.
Halloween
31 October
Finally, we conclude our October dates to celebrate with the ancient Celtic festival of Samhain, an evening when people would light bonfires and wear costumes to ward off ghosts.
To many this holiday is about more than just stocking up our pantries and eating an excessive amount of candy, it symbolises the traditional belief that on Halloween, the night before All Saints' Day, the souls of those who died would visit their former homes.
It's not all frightening though, Halloween is also a chance to celebrate all things scary. It's the one time of year where people have a reason to interact with their neighbours and maybe meet people they had never been acquainted with before within their community. Who knows, children may even collect an international piece of candy symbolic of their neighbour's culture.
Although the holiday is mostly embraced by children, Halloween is an opportunity for older community members to engage with young people who visit their homes. Essentially, it's a night that encourages the entire community to come together and connect with people through celebration, whatever your age!
That's a wrap on our October dates to celebrate, we hope you enjoyed reading. Next month, we'll share our November celebration dates, including World Diabetes Day, International Day for Tolerance and Remembrance Day.