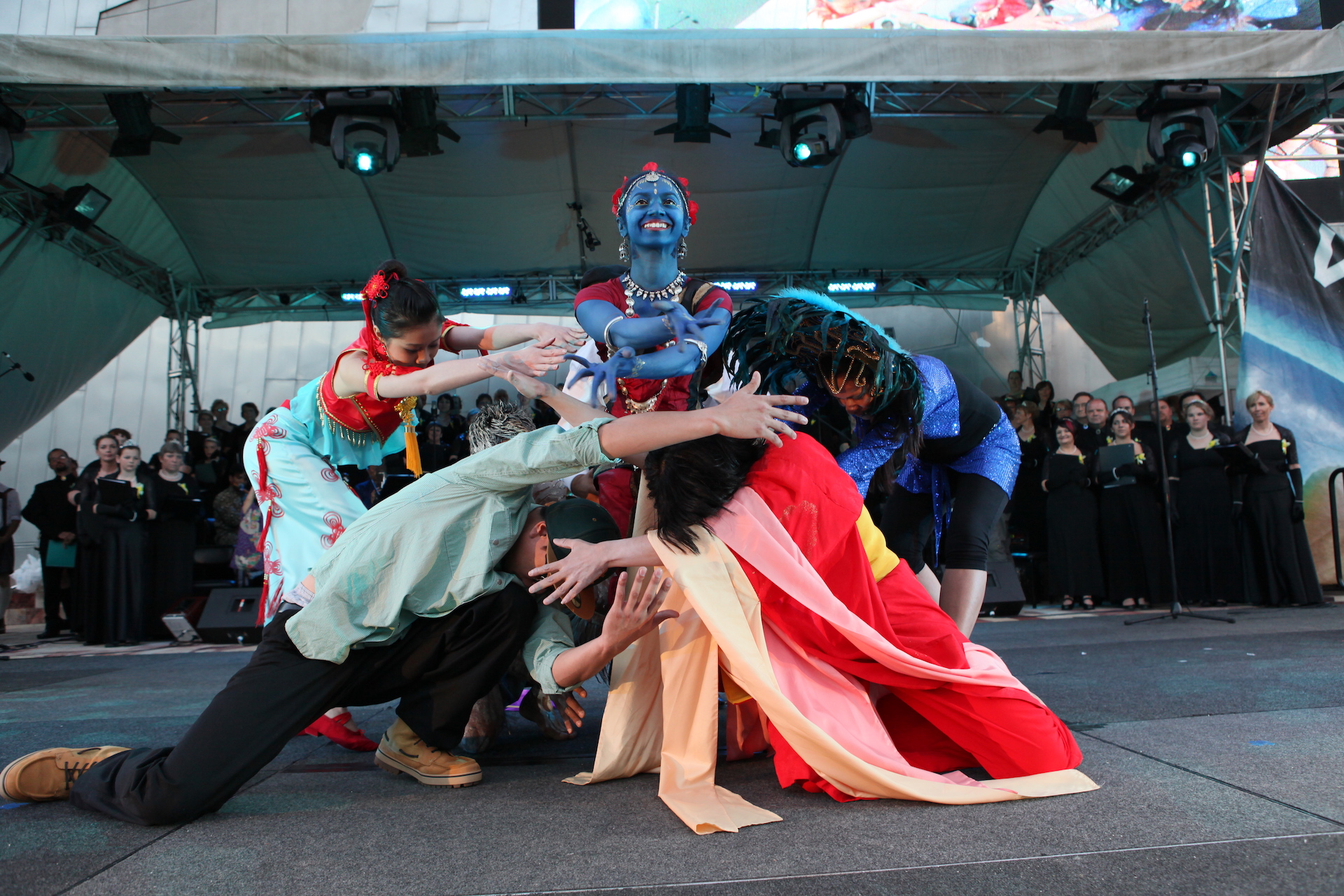 Cultural Infusion May Newsletter
This month, we are anticipating another fabulous evening at the Tech Diversity Awards. Our CEO and Founder Peter Mousaferiadis explored in a popular blog post how we can become more respectful, precise and nuanced in our language. Our Senior Cultural Ambassador Getrude Matshe is preparing for this year's Rotary International Convention in Melbourne, while Cultural Ambassador Mashood Qureshi is generating interest for Diversity Atlas in Pakistan. We also share details of our hopeful submission to the Australian Bureau of Statistics. This newsletter exists because of you and we hope you enjoy the contents.
---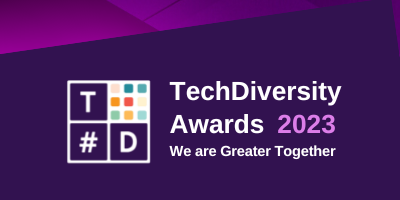 Mapping the Tech Diversity Awards 2023
We are once again thrilled to announce our support for the 2023 Tech Diversity Awards. In addition to attending and receiving an award at last year's event, we mapped the cultural diversity of attendees and provided a live breakdown of the cultural makeup of the room.
We are excited to reveal that we are carrying out a repeat survey this year and continue to support our partners in the Tech Diversity Academy relaunching later this year.
The event will take place at the Grand Hyatt in Melbourne on the 25th of May.
---
The Education and Experiences team is excited to share that Filipino Music and Storytelling is now available to book across Victoria.
This cultural incursion is a captivating program of Filipino languages and cultures. Students will experience uniquely narrated stories and tales, explore song and movement and crack some brow-splitting puzzles while learning about the cultural wealth of the Philippines.
Our talented presenter enhances the experience using the melodic sounds of the ukulele, vibrant props and the mesmerising art of Kamishibai paper theatre. Her interactive approach ensures that students actively participate in a celebration of Filipino community, culture and captivating stories.
To secure your booking for Filipino Music and Storytelling, click here.
---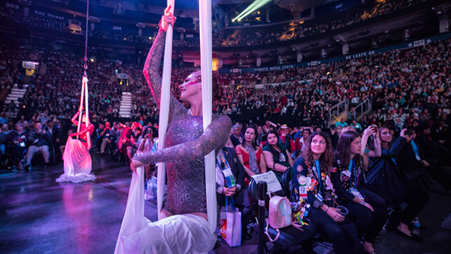 2023 Rotary International Convention.
This year's Rotary International Convention is being held in Melbourne between the 27 and 31 May. Come visit us at Booth 613 if you're around and say hello to our Senior Cultural Ambassador Getrude Matshe.
Getrude is also the President for the Rotary Southwest USA eClub and will be selling various products as part of a fundraiser to support her rotary club's global projects.
Whether or not you get to meet Getrude in person, we highly recommend you access one of her many talks, such as this one for TEDxTeAro, 'Ubuntu – a person is a person through other persons'.
Click here to find out more.
---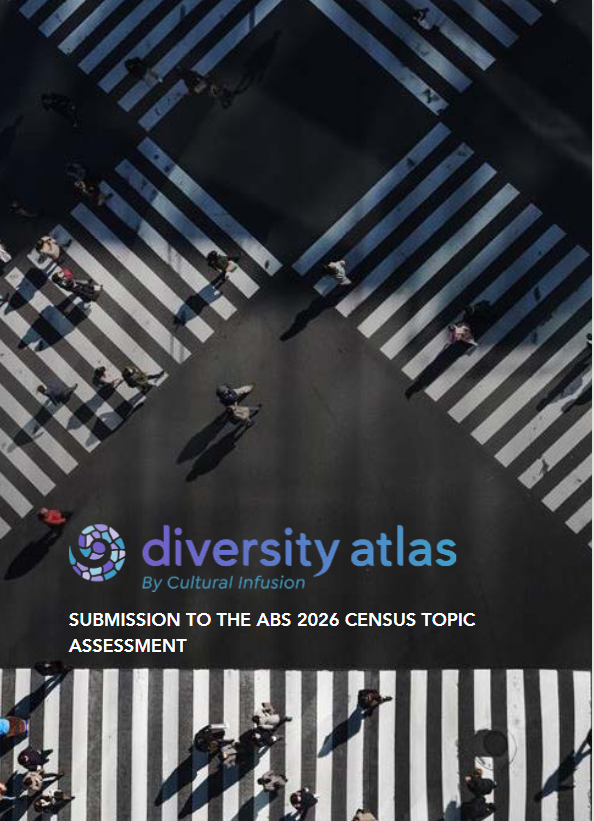 Submission to The Australian Bureau of Statistics.
Following a meeting with the Australian Bureau of Statistics (ABS), Cultural Infusion made a submission regarding the cultural diversity components of the 2026 Census collection. The census is a crucial tool for policymakers, researchers and businesses to make informed decisions about resource allocation, planning and policy development.

As we approach the 2026 census, we believe it's important to consider how we can improve the collection of data to ensure that we are accurately capturing the true diversity of the communities that make up Australia.

In 2019 Cultural Infusion commercially released our flagship product, Diversity Atlas. The success of the product has been largely due to its approach to both mapping and measuring cultural diversity. The questions on our survey were subject to almost a decade of R&D and have been deployed domestically and internationally for three years to hundreds of thousands of people. It is a curated version of these queries that we hope to share with the ABS.
This undertaking is of the highest national importance, as the accurate collection of Australia's demographic data will inform all fields of future policy creation and create a more inclusive Australia and we believe our set of questions can greatly enrich the Australian Census project.
We look forward to contributing to the process and appreciate the ABS for including us in their discussions.
---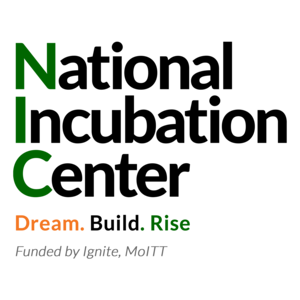 Training Event with our Cultural Ambassador, Mashood Qureshi.
Our Cultural Ambassador Mashood Qureshi is navigating the turbulent currents in Pakistan following the arrest of former prime minister Imran Khan. Please join us in thinking of his well-being during this tense time in Pakistan. He does have interesting news to share after the honour of being the only speaker to deliver training at Hyderabad's first-ever Tech + Networking training event.
While the other speakers spoke at length about their accomplishments and delivered enticing pitches to join their agencies, academies and Amazon seller incubators, he chose to focus on upskilling his peers, students and community and generating interest in his work with Diversity Atlas and was pleased with their positive response. Follow this link to see the video of the presentation.
---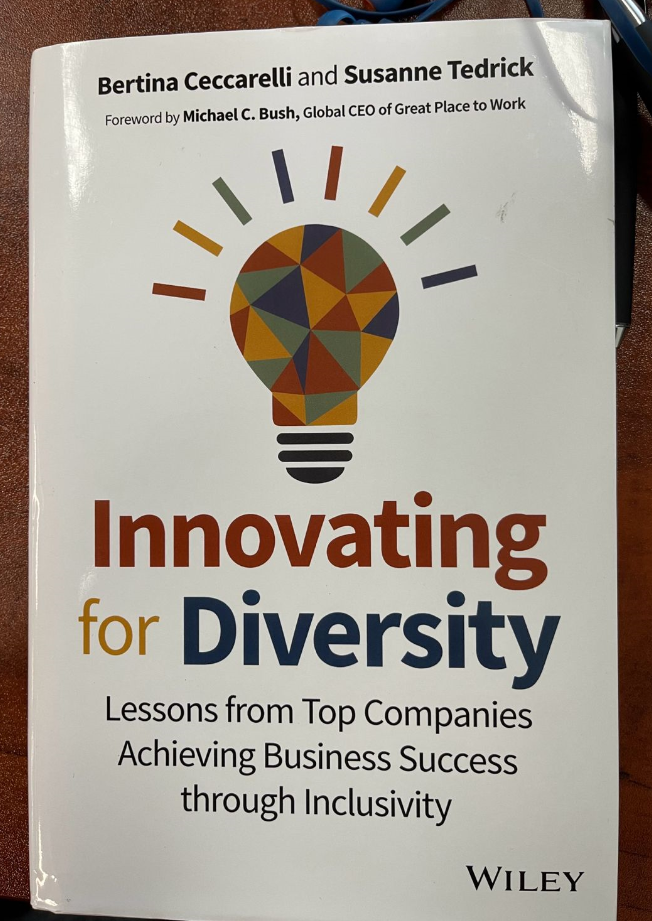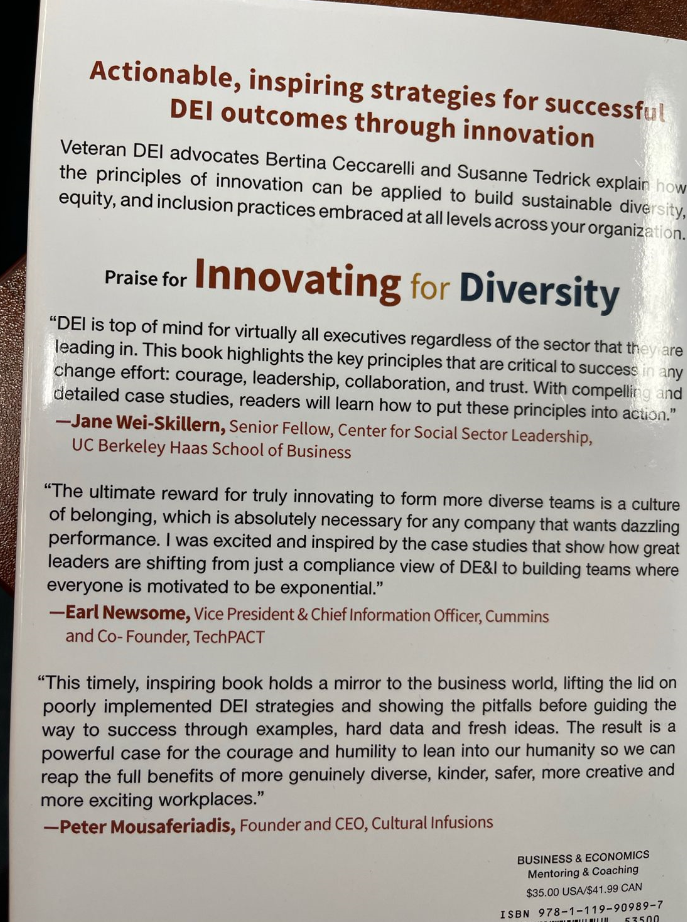 Book Feature – Innovating for Diversity.
Cultural Infusion's CEO and Founder Peter Mousaferiadis recommends Innovating for Diversity by Bertina Ceccarelli and Susanne Tedrick.
See Peter's testimonial on the back cover. From identifying unconscious biases to fostering a culture of belonging, this book is a comprehensive guide to creating a workplace where everyone can thrive.