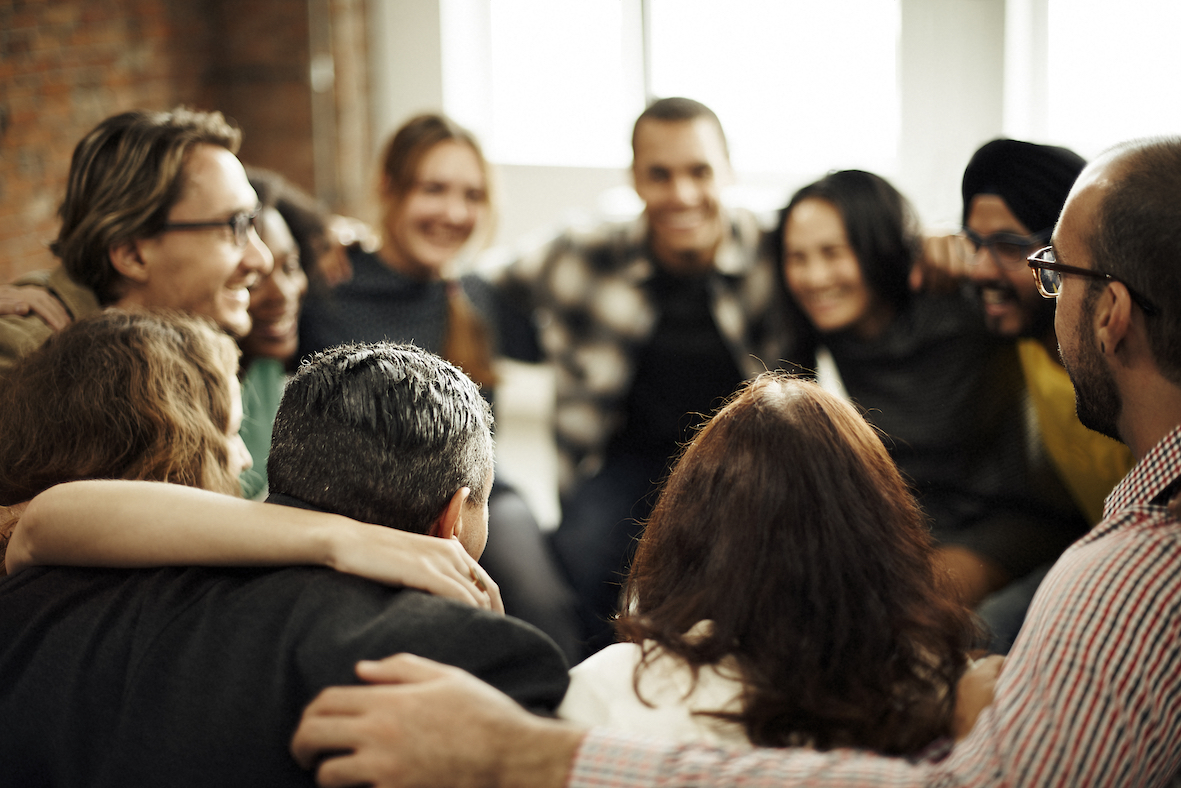 At Cultural Infusion, we believe that a diverse workforce is a better workforce. Since launching in 2002, Cultural Infusion's internship program has allowed hundreds of students from culturally and linguistically diverse backgrounds in Australia, as well as remotely to people overseas, to gain practical experience.
A diverse workforce provides a rich environment that creates better engagement. A diverse workforce is also more productive, thereby creating an workplace that allows students to flourish.
Interning at Cultural Infusion is more than gaining work experience, it's a cross-cultural continual learning experience where interns learn about themselves, their industry and the world they exist in.
Why Intern?
Peter Mousaferiadis, Cultural Infusion's Founder and CEO, interned at organisations around the world for years prior to founding the company.
"The skill sets I acquired put me in a steadfast position to be doing what I am doing today," he explains. "Internships offer great opportunities for students to gain real-life experience and put into practice theory. In addition to providing hands-on experience, internships also allow for students to explore different areas within their chosen field they are passionate about and want to specialise in."
The State of Millennial Hiring report published in 2016 found that 81.1% of graduates they interviewed found that completing an internship allowed them to shift their careers and they were much clearer about their career goals.
Interns at Cultural Infusion
Cultural Infusion offers internships in audio engineering, data science, videography, UX design, web development, marketing analytics, graphic design, illustration, IT and cybersecurity, network and solution engineering, digital and social media marketing and public relations.
Throughout the course of their internships, interns are in control of which projects they want to work on and the skills they want to develop. They each work collaboratively with supervisors to make sure they achieve are able to develop the skills they want to. In many cases, interns may start their internship with the intention of specialising in one area but by the end of it have gained a comprehensive understanding of in-demand skills.
In addition to developing hands-on skills, interning at Cultural Infusion has also allowed many interns to build their confidence, see their strengths and be a part of something bigger.
My
Linh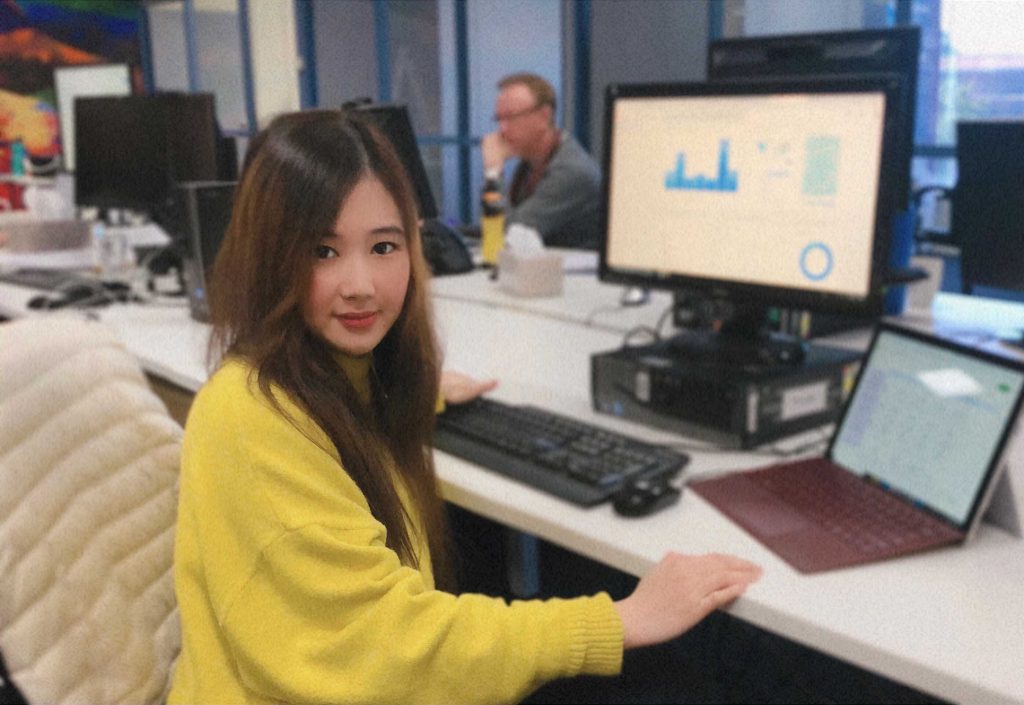 For many of Cultural Infusion's interns, the experience also helped them settle into life in Australia. My Linh moved to Melbourne from Vietnam just before Melbourne went into lockdown and spent much of her studies online. Having completed the majority of her studies online, My Linh wasn't able to fully immerse herself in Australian work or study culture.
In March 2021, as part of her Master's in Business Administration and Management from Central Queensland University she joined Cultural Infusion as an intern. During her internship, she gained experience in marketing analytics, statistical research, SEO, Google Analytics and SEM Rush. She also formed a close bond with her supervisors and found a sense of community and launch her career in Australia.
After completing her internship, she joined the team as a full-time database and research analyst. In addition to gaining experience with Business Information Technology, she found she learnt a lot about the world, a sense of community. One of the biggest perks from her internship was that celebrates diversity and in a supportive environment. For those who are interested in interning at Cultural Infusion, her advice is to, "go for it".
Jake
One of the highlights of Jake's 10-week videography internship with Cultural Infusion was being able to work with a diverse team.
"I like to see different perspectives, I like to have people from different cultural backgrounds get on board with my film team that give me a bit more perspective about what we are actually working on," he says.
During his internship, Jake worked alongside audio technicians and with staff from across different departments to produce video and promotional content for Sound Infusion.
He was given creative freedom and gained valuable teamwork experience which he had previously missed out on due to COVID-19. Over the course of his internship, Jakes grew more confident in his abilities and his ability to manage projects.
"I've had a real blast working with these guys. They've really helped me come out of my shell and I've realised that I actually do have value to add in this kind of professional environment. It's an amazing place to learn and grow"
Winnie
Looking to expand her digital marketing skillset, Winne joined the team in June 2021 and spent eight weeks interning. During this time she produced written and social media content for Cultural Infusion's social media channels, blog writing and optimising content. She was able to take her eye for design and develop new skills. Winnie is based in Hong Kong and completed her internship remotely and enjoyed the experience of learning about and working with cultures outside her own.
Over the course of her internship, she developed new interests and was able to challenge herself and the variety of projects she was able to throw herself into and despite being geographically distant from Cultural Infusion she still felt she was able to connect with staff and like she was part of a team and feels she has learnt more than she could ever imagine.
Rezza
Rezza Moieni started working as a volunteer at Cultural Infusion on a sound engineering project. While he was volunteering, there was an IT disaster, which he helped the company solve and was then offered the role of IT Manager.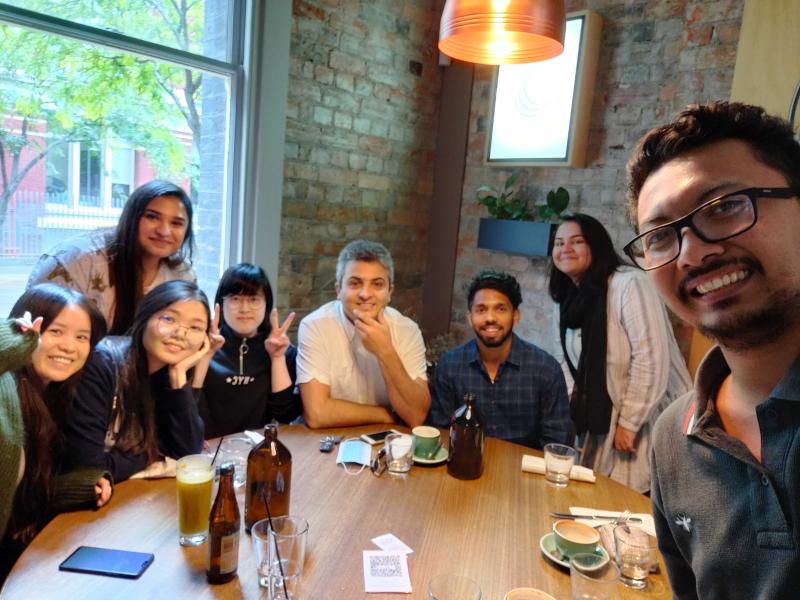 Rezza is the Chief Technology Officer at Cultural Infusion and lead data scientist on Diversity Atlas. Before moving to Melbourne in 2015, Rezza worked as a broadcast engineer and technical director in Iran. During his time at Cultural Infusion, he has supervised more than 150 interns completing undergraduate and postgraduate studies. Rezza loves how the different ways of thinking and the diversity of interns professional and lived experiences enriches his work experience.
"One of the best parts of my work is to work with interns. They are innovative, energetic, positive, thinking out of the box and are familiar with the latest technology and tools and are eager to learn! I learn from them more than they may learn from me! That is the rewarding part. I think our next generation will be in safe hands."
If you are interested in undertaking an internship at Cultural Infusion, please contact us to discuss your options.