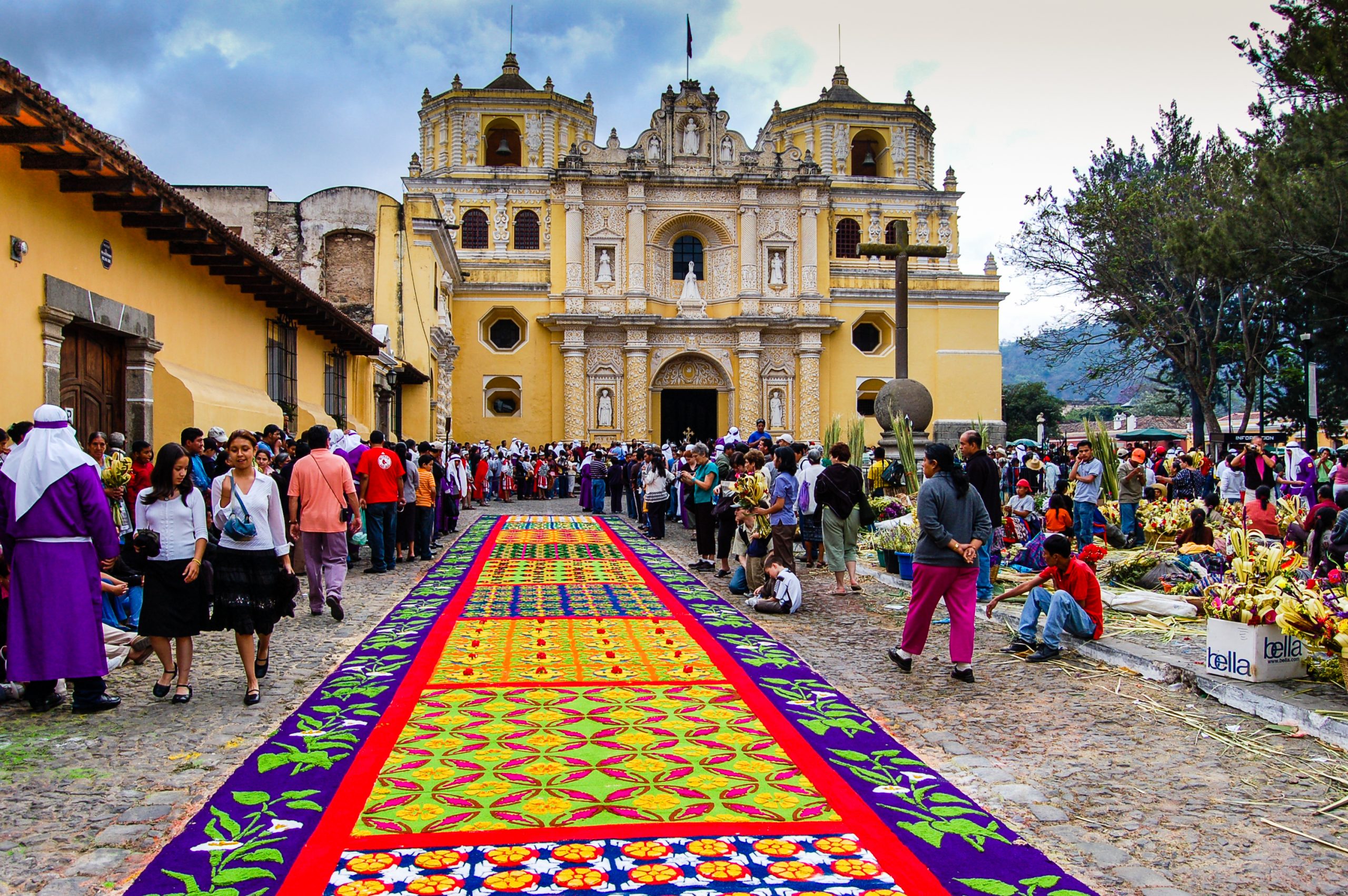 Here in Australia, our Easter celebrations often centre around family and travel. This year however, almost two thirds of Australians surveyed for The Tourism and Transport Forum are not planning on travelling anywhere for Easter.
While we certainly can't travel to any of these amazing Easter celebrations, we can take a virtual trip and explore cultural traditions around the world.
Guatemala
The Easter Festival in Antigua, Guatemala, is one of the world's largest Easter celebrations. It commemorates the Passion and Crucifixion of Jesus with Good Friday marches featuring floats with enormous sculptures of Jesus and Mary that need as many as 100 people to lift up. The streets are coloured with dyed sawdust laid out by local artisans in intricate patterns called alfombras, Arabic for carpet, which the procession marches over.
On Easter Sunday, the city lights up with fireworks as they celebrate the resurrection of Jesus.
France
Beginning as a Pagan holiday celebrating Spring, Easter is all about the eggs and in the French village of Haux they take it to the extreme. On Easter Monday in the morning, each family will crack their eggs at home and take them into the main square where a gigantic Easter omelette is made to serves more than 1,000 people.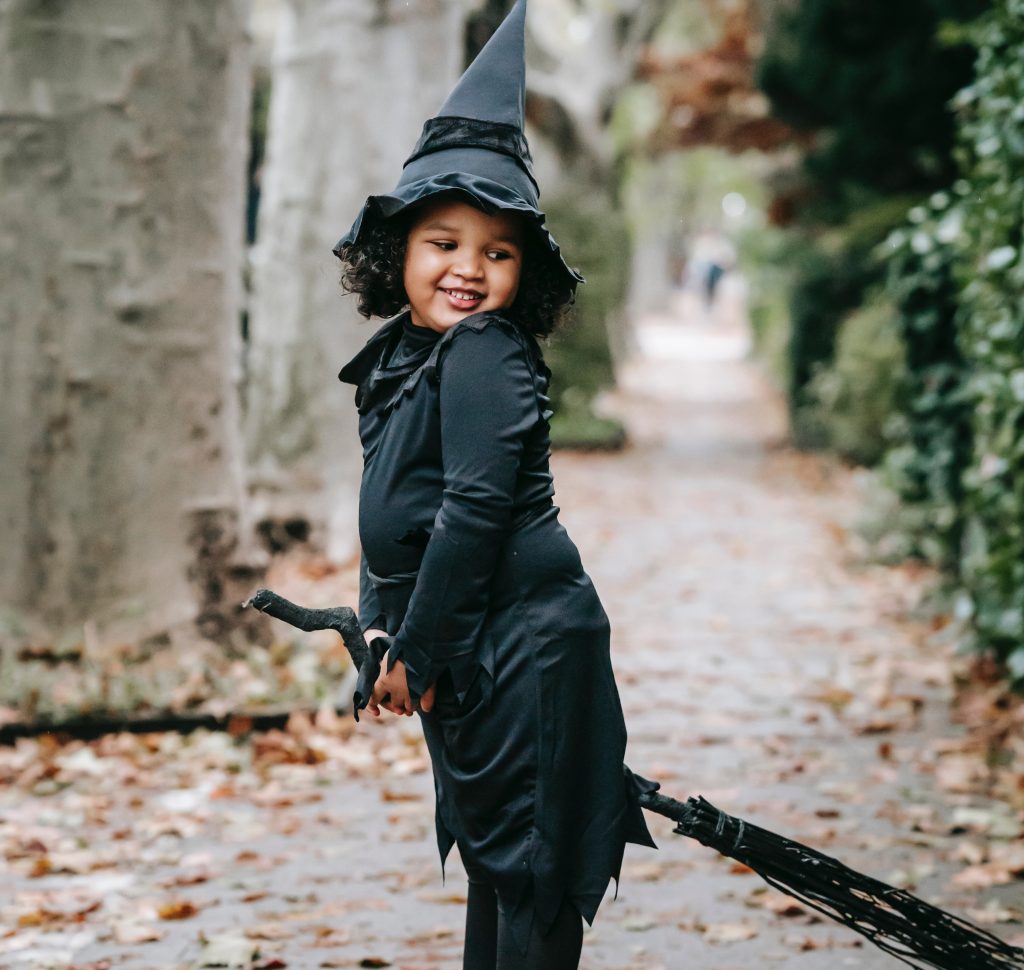 Finland
Elements of paganism are part of people's beliefs in Finland. As Christianity did not arrive there until the 11th century, many of these customs form part of current celebrations. One of these is the little Easter witches who wander the streets. Children dress up and hunt for treats in a tradition that is said to have originated from the superstition that witches would fly to Germany and cavort with Satan. Bonfires are lit to scare them away.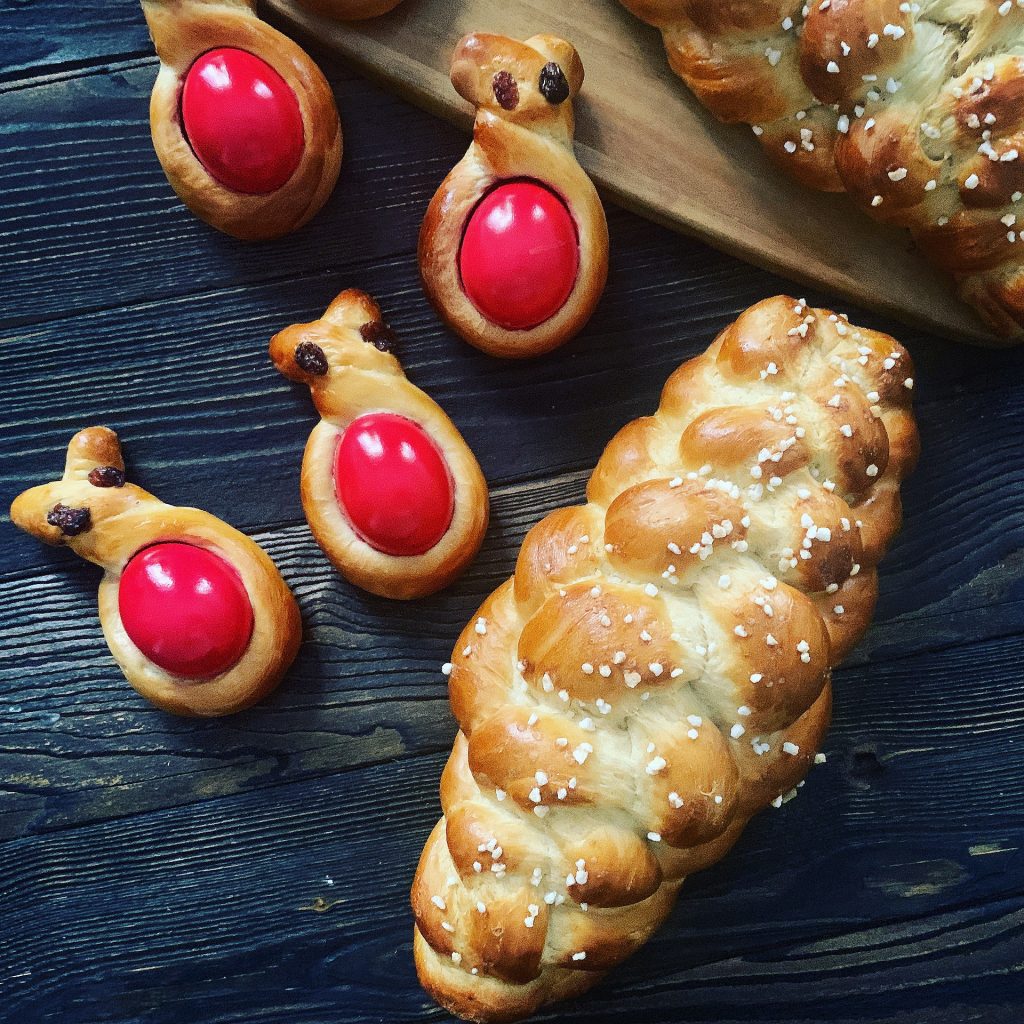 Greece
Red, the colour of life, is the only colour egg you will find in Greece. Since ancient times, the egg has represented the renewal of life, while red eggs symbolise victory over death.
Greek Orthodox Christians follow the Julian calendar rather than the Gregorian so Easter falls on May 2 this year. The Holy Fire, believed to emit from the tomb of Christ each Holy Saturday, is flown from Jerusalem to Athens and delivered throughout Greece. During midnight church services, this flame is passed from candle to candle, illuminating dark spaces. Even the Easter feast is symbolic. To end of 40 days of fasting, they enjoy roast lamb to represent Christ, braided tsoureki bread to symbolise the Holy Trinity and red boiled eggs for Christ's blood.
Poland
In a celebration probably more suited to Australia's warmer weather, the Polish celebrate Easter Monday Śmigus-dyngus with a massive water fight. Across the country, residents load up with buckets, balloons and water pistols in a ritual believed to have roots in fertility rituals.
Bermuda
Making the most of its beautiful natural landscape, the island of Bermuda becomes even more colourful and vibrant during its Good Friday kite festival. Islanders create and decorate homemade kites, formed from a cross to represent the Crucifixion, which transform the blue sky into a kaleidoscope of colour. Easter services are held at sunrise over the water and codfish cakes are popular along with the traditional hot cross bun. In Bermuda however, superstition dictates you must eat one or your house will burn down!
Sicily
In the historic town centre of San Biagio Platani in Sicily, Easter is synonymous with Archi di Pasqua, a traditional festival where residents decorate main street with elaborate archways, domes and towers made from breads, willow, fennel, asparagus, bay leaf, cereals, river reeds, rosemary, dates and other local treasures to recreate the richly decorated interior of a cathedral.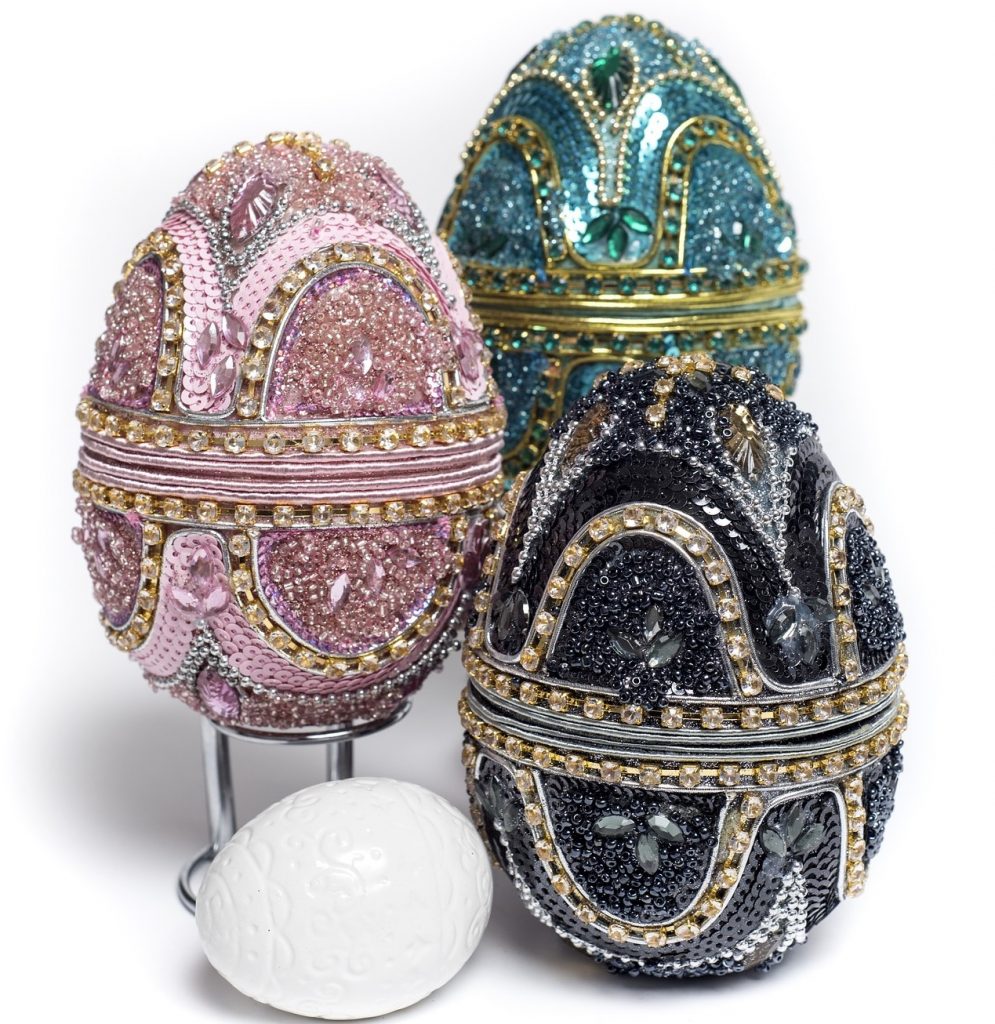 Russia
For many ancient cultures, eggs represent fertility and new life. Decorating them at Easter to mark the beginning of Spring is an activity that is enjoyed around the globe – even in countries like ours which is now entering Autumn! But in 19th century Russia this activity took on a whole new meaning when Peter Carl Fabergé, a jeweller and gold-smith for the Russian Imperial Court of Tsar Alexander III, created an Imperial Easter Egg as a gift for the Empress.
The extravagance of the Fabergé egg, made from precious stones and metals including gold, silver, pearls, rubies and diamonds, has since become legend. Each Easter a new egg was presented to the Empress, each containing a surprise gift that was revealed as the egg opened – beautiful pendant, a portrait or a golden hen.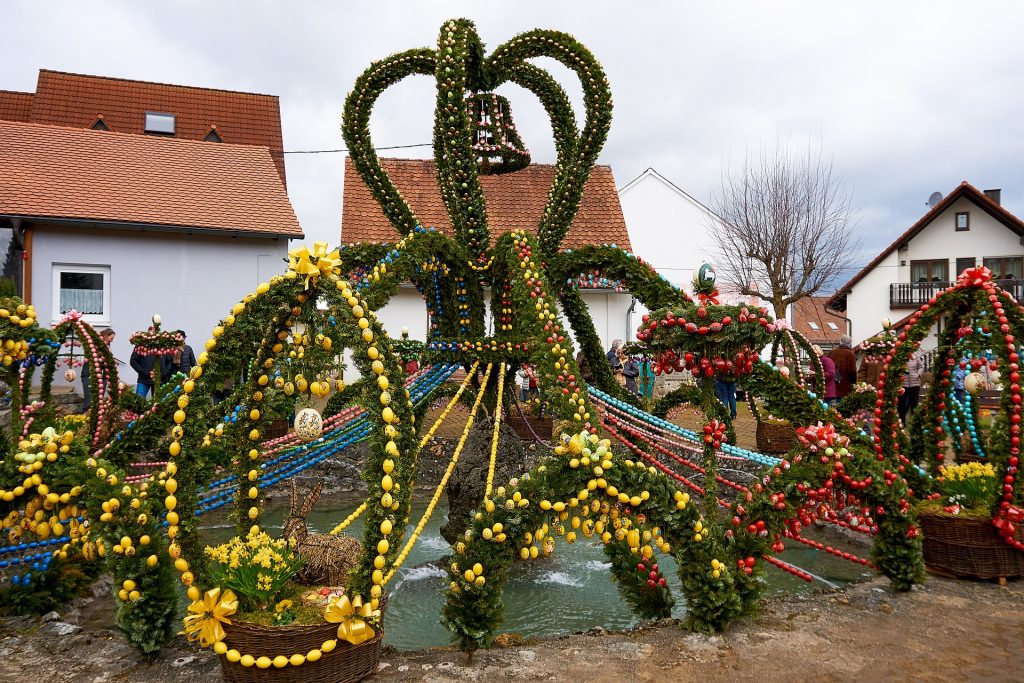 Germany
According to an old German story, as retold by Pamela Kennedy in her book, An Easter Celebration: Traditions and Customs from Around the World, a poor woman who loved children hid brightly coloured eggs in her garden as Easter treats for children. One year, as the children searched, they noticed a hare hopping past and believed that the bunny had left the eggs.
Coloured eggs are a hugely popular decoration in Germany, used to decorate trees, tables and even fountains. The Osterbrunnen or Easter fountain is a local tradition of decorating public wells or fountains with eggs to create a stunning centre piece for the whole town.
Wherever you celebrate Easter this year and whether you are celebrating Easter today, next month or in six months' time for the Southern Hemisphere Pagans, it's nice to think about the cultures that created our customs.
Even our English word Easter has an origin story, named for Eostre, the Germanic goddess of dawn, who is celebrated during the Spring Equinox. As this festival of Eostre was already popular across Europe, early Christian missionaries in Europe gradually melded the festival's name, timing, and some of its symbols, to create the amalgam of traditions we celebrate today.