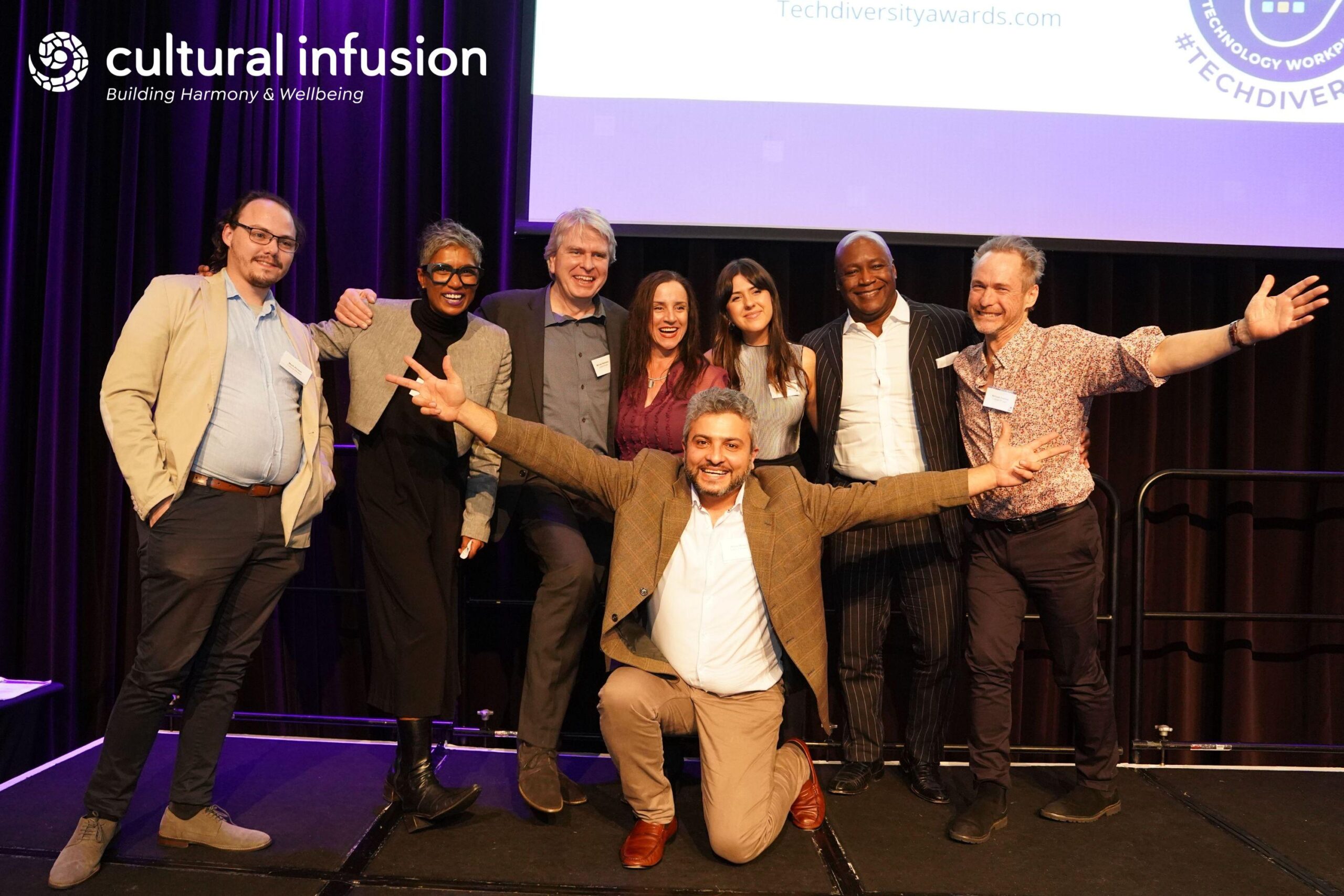 What we achieved in 2022! Recapping the last year
Cultural Infusion January Newsletter
In our first newsletter of the year, we look back at some of our most monumental moments of 2022. We announce that Cultural Infusion has been appointed as an official observer to the United Nations. We received multiple awards, produced our Diversity, Equity and Inclusion (DEI) Discovery course, as well as launching our accessibility app Inclusion Atlas and a new Education & Experiences website. In celebration, we are offering 50 per cent off Sound Infusion, our cultural music arrangement platform.
---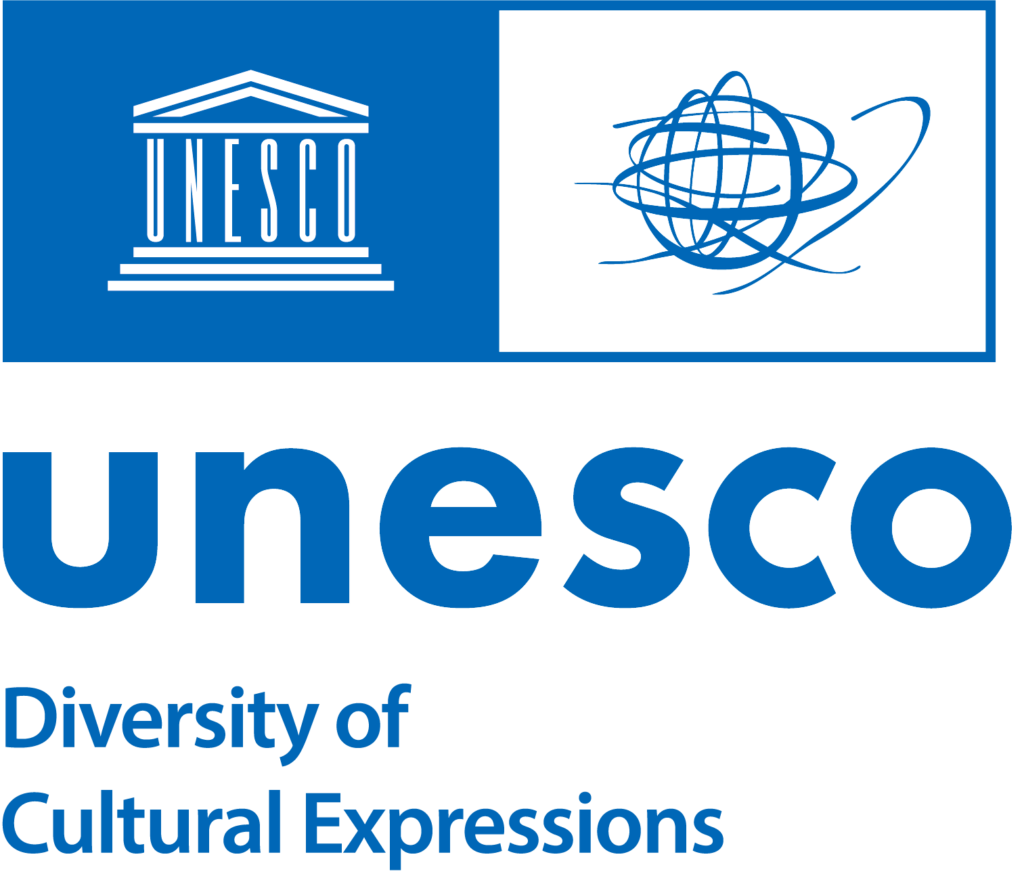 We are pleased to announce that Cultural Infusion has been appointed as an official observer to the 2005 UN Convention on the Protection and Promotion of the Diversity of Cultural Expressions.
In February of 2023, Cultural Infusion will participate in a 3 day Convention at the UNESCO headquarters in Paris. This appointment is a testament to the work Cultural Infusion has been doing over a 2-decade period not only to conserve but revitalise intangible cultural traditions through an intercultural setting. This has been achieved by providing authentic education programs and live experiences to an audience of more than 10,000 million. Cultural Infusion's Sound Infusion program is an online platform that allows students to discover culture through music samples from of hundreds of cultural traditions.
Cultural Infusion's Diversity Atlas is now being used by organisations and multinationals across the globe and is underpinned by a global database ensuring every person counts. The inclusive datasets of more than 42,000 culturally diverse expressions comprises languages, speech variations, speech communities, cultures, ancestral groups, and secular and non-secular traditions. The datasets are updated regularly through a global community of contributors.
---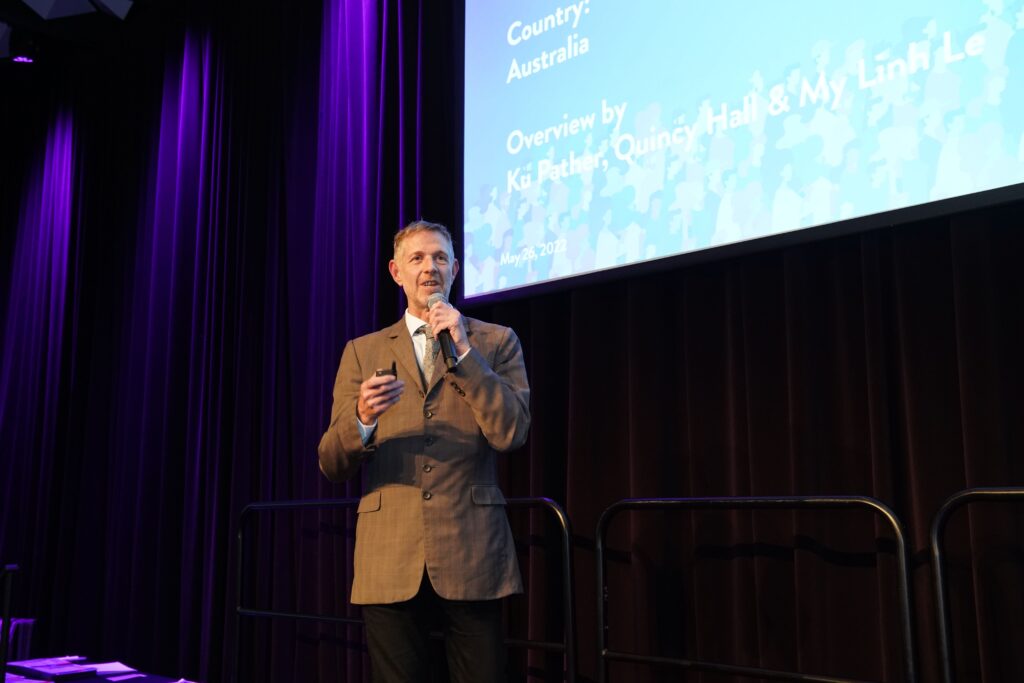 Diversity Atlas mapped the TechDiversity awards as well as winning a merit award.
The Merit Award was in the Business Category, and we also demonstrated the potential of Diversity Atlas, which mapped the diversity of attendees at the event.
The data unveiled the representation in the room of gender, age, language, country, worldview, ethnic background, ancestry, and personal identities.
These attributes were recorded anonymously, and have continued to assist organisations, such as TechDiversity, in understanding and empowering their audiences.
A comprehensive report was created by the Diversity Atlas team, using data obtained from over 270 survey participants, revealing the vast cultural and statistical insights from the Awards event.
The night also highlighted the new partnership between Cultural Infusion and TechDiveristy, with the TechDiversity Academy being launched after the event.
---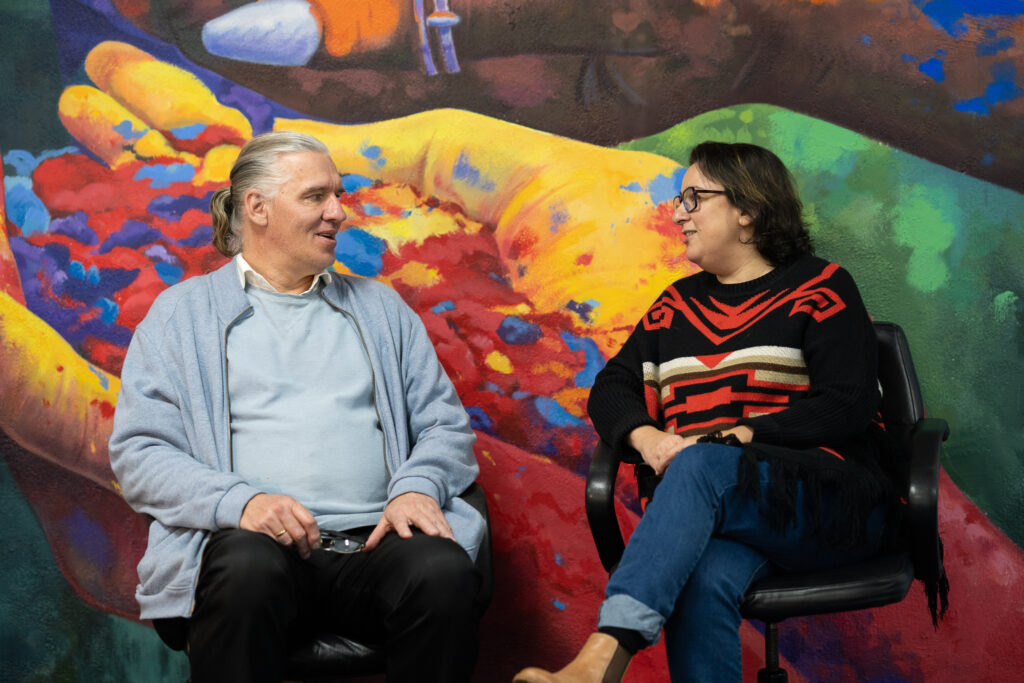 We launched a suite of DEI Discovery courses, in partnership with TechDiversity.
This community-driven initiative exemplifies workforce diversity and inclusion through workshops, leadership sessions, mentoring and more.
The programs are the first modular, professional, immersive training course of its kind in the southern hemisphere, helping leaders connect strategic planning and DEI.
In partnership with TechDiversity and Cahoot Learning, the programs have been expertly crafted by our Executive Director of Programs Veronica Pardo and Director of Diversity, Equity and Inclusion Roman Ruzbacky.
DEI Discovery Courses start again in February 2023! Click HERE to visit the TechDiversity Academy website to register your interest.
---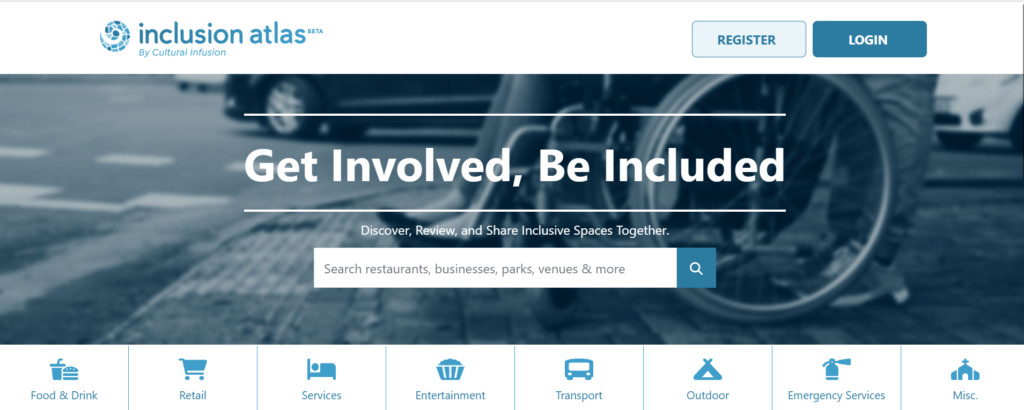 The beta version of our accessibility mapping app, Inclusion Atlas, launched on mobile and web platforms.
In December, the beta version of Inclusion Atlas was launched on a browser-based website, Google Play and the Apple App Store.
Inclusion Atlas allows users to find, rate and review the inclusivity and accessibility features, service standards and experiential quality of venues and spaces. The app also provides a private and respectful space for constructive dialogue between users and venue owners.
Inclusion Atlas was created by our Project Coordinator and UX Specialist Saman Akbaryan and Chief Technology Officer Rezza Moieni.
As a wheelchair user himself, Saman was inspired by his lived experience to find new and innovative ways to support those belonging to minority communities, supporting not only people with disability but also the LGBTQIA+ community, people of diverse cultural, linguistic and/or religious backgrounds, and anybody with diverse needs.
Click HERE to discover Inclusion Atlas via our website.
---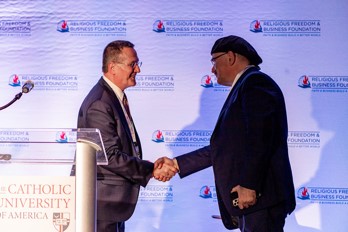 Our CEO and Founder Peter Mousaferiadis won a Silver Medal at the Global Business & Interfaith Peace Awards.
In 2022, Peter travelled to Washington, DC to receive the Silver Medal for the 2021 Global Business & Interfaith Peace Awards in Washington, DC. The Religious Freedom & Business Foundation and the UN Global Compact jointly presented the award to executive figures for their contributions towards embracing and promoting peaceful and inclusive societies.
Peter was recognised for his long work and determination in using cultural and artistic expression to promote interfaith understanding and intercultural harmony. Peter's work aims to strengthen the community by inspiring tolerance, respect and reciprocity. He is dedicated to promoting equitable outcomes and religious cohesion, recognising the importance, benefits and impact that faith and religious freedom, including those with no religious beliefs, can have on business, economy and community.
"One's religious or spiritual background is an integral pillar to how we understand cultural diversity. It also shapes and gives meaning to one's daily life. How we create cultural safety needs to extend to this important dimension of diversity and one's identity.

These awards serve as a reminder that we all need to work towards creating spaces where fellow human beings feel safe to bring their whole self to work. By doing so, we create better businesses. What's good for business is good for society. What's good for society is good for humanity."

Peter Mousaferiadis, CEO & Founder of Cultural Infusion
---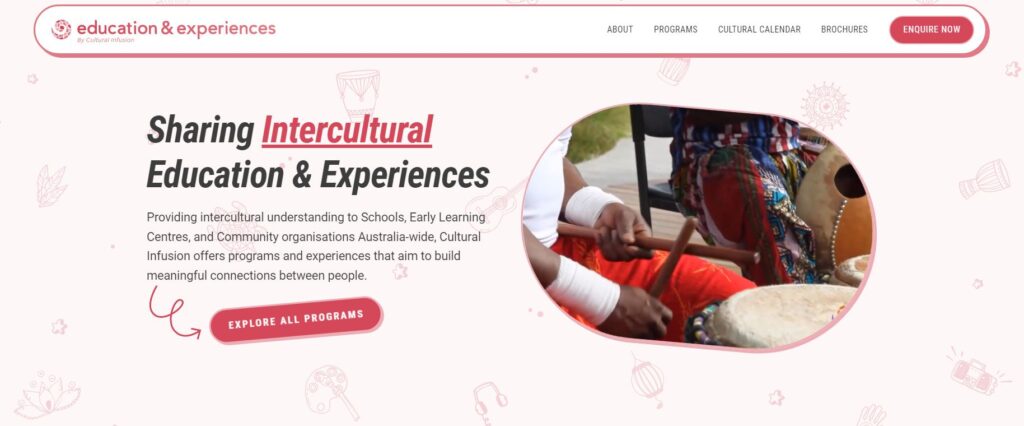 We launched our new Education & Experiences website, as well as revealed new digital brochures.
The new Education & Experiences website now makes it even easier to navigate our many amazing cultural programs. The website hosts a variety of features including a search function which allows you to find specific programs that represent your school community and meet your curriculum needs.
The search feature allows you to search for programs by tailored group, available state, virtual availability, genre and geographical location.
We also launched brand new brochures curated for each state.
The brochures detail available programs and resources on offer, representing diverse geographic regions of the world.
Our brochures also feature a cultural calendar, which lists upcoming holidays and events to help you plan incursions and celebrate your community.

---
SOUND INFUSION 50% OFF DISCOUNT
Our Sound Infusion discount has been extended! Quote this discount when you enquire about a subscription to receive 50% off!
Sound Infusion is our online music arrangement platform that empowers students to create their own soundtracks from the world's largest database of cultural instrument samples. The platform provides a unique and educational musical journey.
This offer is now valid until the 1st of March 2023. Watch a demo below.