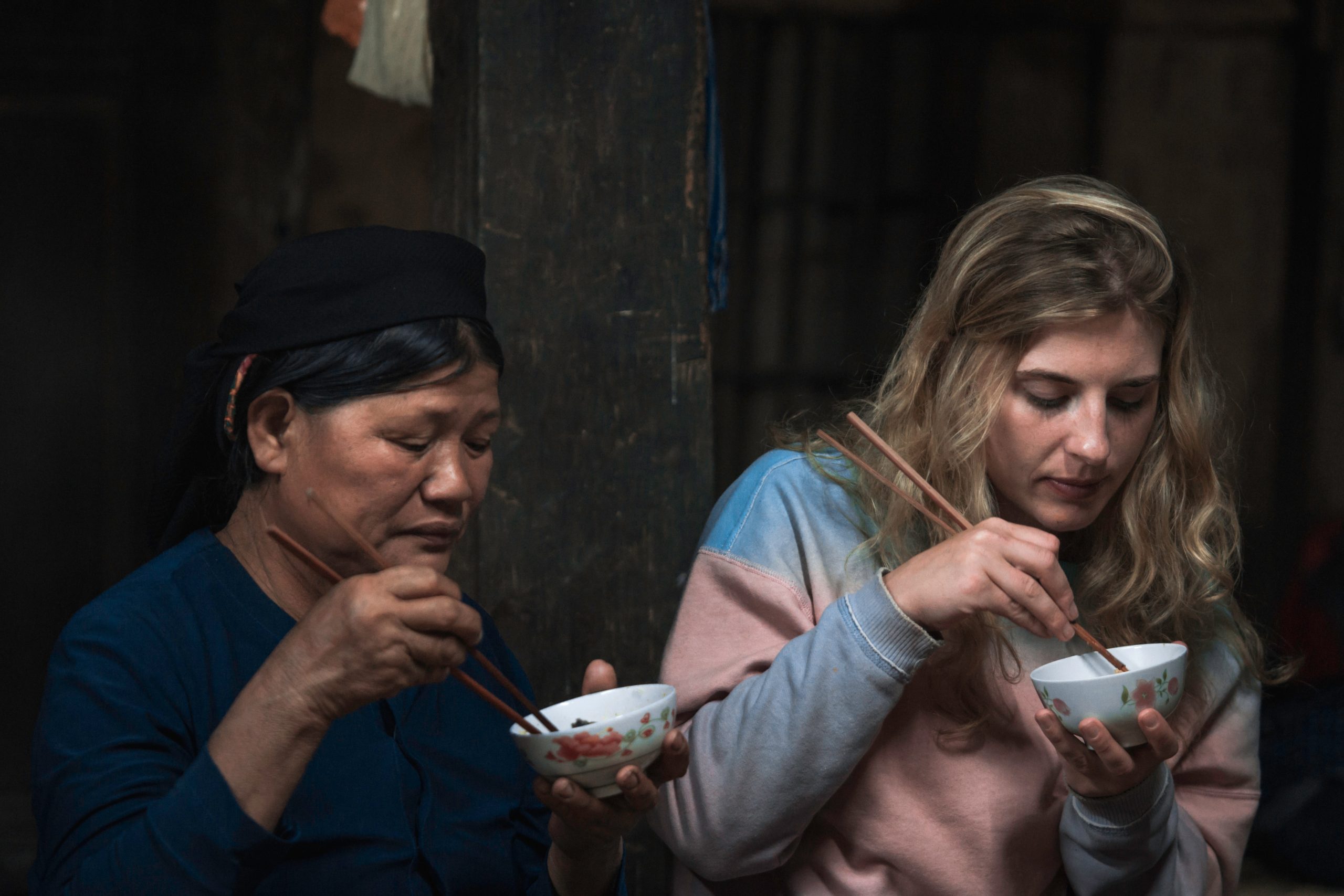 This article by Cultural Infusion Education Strategist Nisha Feik discusses a complex issue, and open conversation and sharing of opinions and comments is encouraged.
This is part of a fortnightly series of articles to be shared on her LinkedIn profile.
I have recently, after decades as a classroom music teacher, had a career change to working at Cultural Infusion, a melting pot of opinions and resources gathered with the aim of building harmony and wellbeing. (I particularly like the harmony part!). This week I'm considering a sometimes misunderstood and controversial topic that is often front of mind when working interculturally.
Cultural Appropriation
Many people misunderstand the term 'cultural appropriation,' and silently assume that learning from cultures other than their own is too difficult. And it's true that remaining in a comfort zone where behaviour codes are known is far easier than encountering new ideas and adapting to them.
So, what is cultural appropriation? In simple terms, it's inappropriately adopting elements of a culture that is not one's own. Some famous examples are Katie Perry dressing up as a Japanese Geisha for a performance (she apologised during an interview to promote her album) and Pharrell Williams wearing a Native American headdress when being photographed for the cover of a magazine (he also apologised in a written statement provided to Buzzfeed).
I've also come across it in school art departments displaying art using specific Indigenous motifs created by students from many different cultures, without permission from an appropriate Indigenous body or educator. This is culturally appropriative.
Context is key when learning from and about other cultures. The best way is to meet people from the background you are studying, through travel, workshops, classes, community groups or school incursions. This gives rich information about how people from the culture behave and what is appropriate when learning about their customs. Where it's not possible to do this, an internet search may give you the necessary information. Most First Nations have informative websites. Videos posted on sites such as YouTube can be a great way to find out more and place songs, dances, and language in context. Seeking permission to learn and use repertoire is important, as is being sure to reference specifically where it is from.
Sharing Music
Music teachers often acknowledge where the instruments, songs and dances come from in terms that are too broad. One example is referring to dun-dun and djembe drums as 'African' rather than 'West African' or, preferably and more specifically, from Mali. This will help students to become aware that Africa is a continent rather than a country, a good start on their journey to learn about that culture. Providing some background information and context about what is being taught is an important way to show respect for a culture
Aboriginal and Torres Strait Islander Culture in the Music Classroom
In Australia, learning about the history and culture of the Aboriginal and Torres Strait Islander people is embedded in the curriculum. While this ensures that this aspect of teaching and learning receives the attention it deserves, in curriculum areas such as music it is poorly resourced. This can result in teachers grasping for whatever content they can find without seeking permission to teach and without properly understanding the context. I asked Gene Blow and David Pullen, both First Nations men, about how to approach teaching songs. They suggested teachers connect with Aboriginal communities in their school's area, invite Aboriginal presenters to visit schools, and be aware that most Aboriginal songs are written to be sung in particular places. Gene advised that 'permission has to be sourced from elders where a cultural song belongs'. In some cases, a song is not tied to one area and can be sung in places distant from the original place where it is traditionally performed. 'Inanay', for example (sung in the Miriam Mir language of Murray Island in the eastern Torres Strait Islands) has travelled from the Torres Strait Islands to the South of Eastern Australia over time and is fine to be sung as long as the origins of the song are discussed. Gene added 'Cultural process and meaning is quite simple. We tell the story, sing the song and provide the dance movement to action its meaning.'
Diversity is Interesting
It's important to ensure that cultural activities, lessons, and performances are presented with as much context as possible and in a respectful way. But we don't know what we don't know. So on the flip side of this, people who are reluctant to include diversity in their plans because they feel they are always potentially violating some unknown code need the confidence and humility to know that if they have done the research but still discover they have erred in some way this is not the end of the world but part of a learning process: mistakes can also be great teachers. Katie Perry and Pharrell Williams survived these lessons and so can you. Interacting with cultures and customs from around the world ensures healthy communities and is usually also a lot of fun.
Thanks to David Pullen, Classroom Music Teacher, Queensland and Gene Blow, Cultural Consultant on Protocols Related to Indigenous Stories, Songs and Dance for sharing their knowledge and Cultural Infusion Staff Arnaud Gallois, Catherine McCredie and Duncan Foster for proof-reading this article.