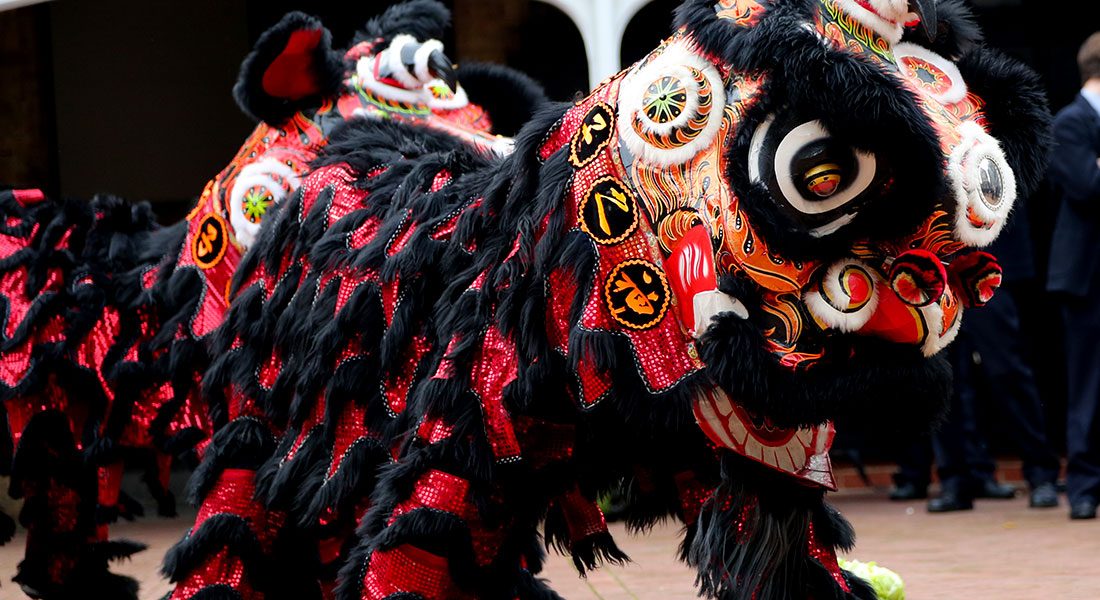 The Chinese Lion Dance dates back to the 12th century and still excite audiences as much as ever! Choreographer and dancer May Wang illuminates ancient culture by combining traditional eastern movement with contemporary western music.
In 1984 May's family were the first dancers to bring the Chinese Lion Dance to Australia.
'My father was the first Lion Dance leader from China. The dance was introduced to Poland in Europe in 1940, and then in 1984 to Sydney.'
May is drenched in sweat within minutes of beginning the Chinese Lion Dance, even after 30 years of practise. Playing the head of the Lion, she delights the audience in a gobsmacking display of fitness, leaping, kicking and balancing in synchronised precision with the lion's back half (played by one of the five members of her performance troop,) all the while operating the four-kilogram head of the Lion with her arms and hands.
It's a demanding, convincing (and exhausting) role.
"The kids are squealing and happy – and [they] enjoy the interaction with the lion, [the very young kids] think the lion is real, and they are shocked to see a real person inside."
To be convincing, a Lion dancer must have the right training. May's history as a performer is rich in disciplined dance and martial arts. She began training, with her father, at the age of five.  She studied martial arts including Kung Fu and Tai Chi, and her area of speciality became Chinese folk dancing, classical dance and ballet. Like her father, after many years of dedicated practise, she became the Lion's head.
The dance is usually performed as a celebration for Chinese New Year, and it is also performed at weddings and, sometimes, the openings of a new business, to bring strength and the powerful personality of the Lion to the community.
Though the meaning behind the Chinese Lion dance has not altered a lot since it began, the music certainly has adapted to suit today's tastes. May's own choreography delights kids, incorporating Disney's Lion King soundtrack, hip-hop and other contemporary music.  The energy of Chinese Lion Dance is highly infectious.
'Apart from the spirit and appearance, the Chinese Lion dance is important because is represents Chinese culture very well. The art-form has a lot to offer to the public, getting kids to be physically active, to be fit and to exercise with the lion.'
May's Chinese Lion Dance workshops are an interactive experience where kids can burn off some energy dancing with the Lion and learning its rich history. They can even try a Chinese Lion costume on, learning about how it is operated. Contact us to find out more about May's Chinese Lion Dance.