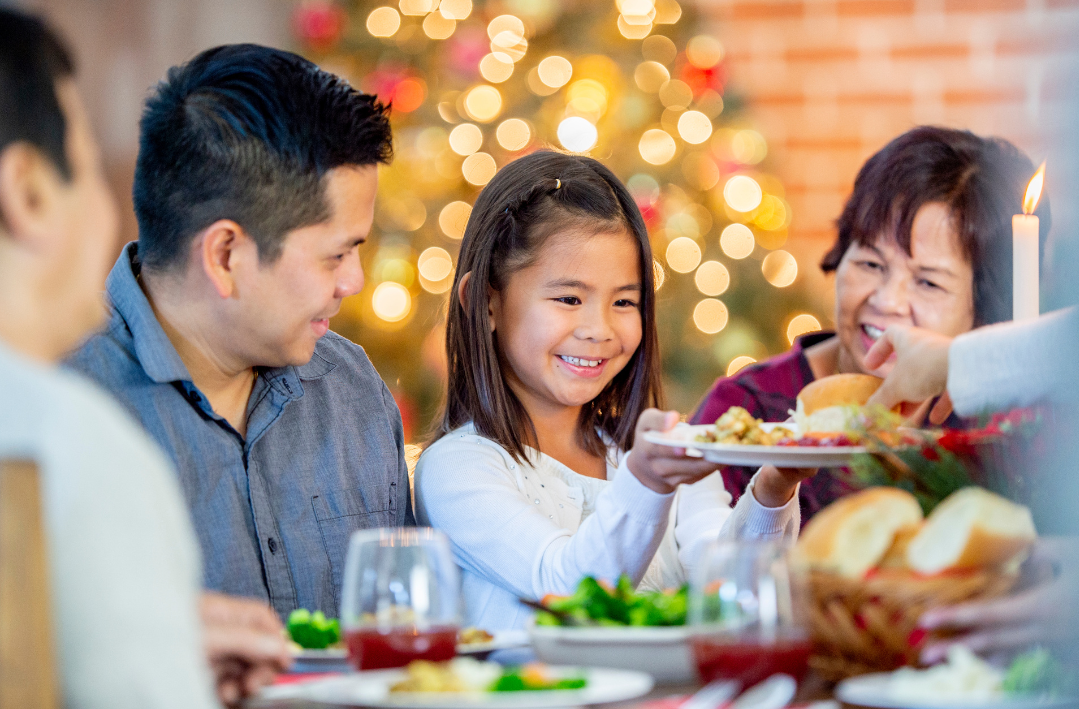 As the year comes to a close, December 2023 is full of dates to commemorate and celebrate. With our expertly curated Cultural Calendar teacher resource, we explore some of the culturally significant dates this month. These include International Volunteer Day, International Human Rights Day and World Arabic Language Day. These dates, while all significant on their own, intersect to highlight the importance of activism, multiculturalism, cultural diversity and intercultural understanding.
All around the world, we conclude the year with some of the biggest cultural celebrations of December, namely Hanukkah, Christmas and New Years Eve! These special days are enjoyed by millions globally, and hold great cultural significance in ways of faith, family and food.
Enjoy as you take a look into this December's dates to celebrate, and how you too can observe and commemorate them!
International Volunteer Day
5th December
Held each year on December 5th, International Volunteer Day marks the celebration of the millions of volunteers globally and their impact on addressing and assisting with social, economic and environmental issues. It is a day to honour the dedication and compassion of individuals who generously donate their time and skills to support communities, promote sustainable development, and foster positive change. From grassroots initiatives to large-scale humanitarian efforts, International Volunteer Day serves as a reminder of the importance of collective action and the profound difference volunteers can make in building a more inclusive and compassionate world.
Hanukkah
7th December – 15th December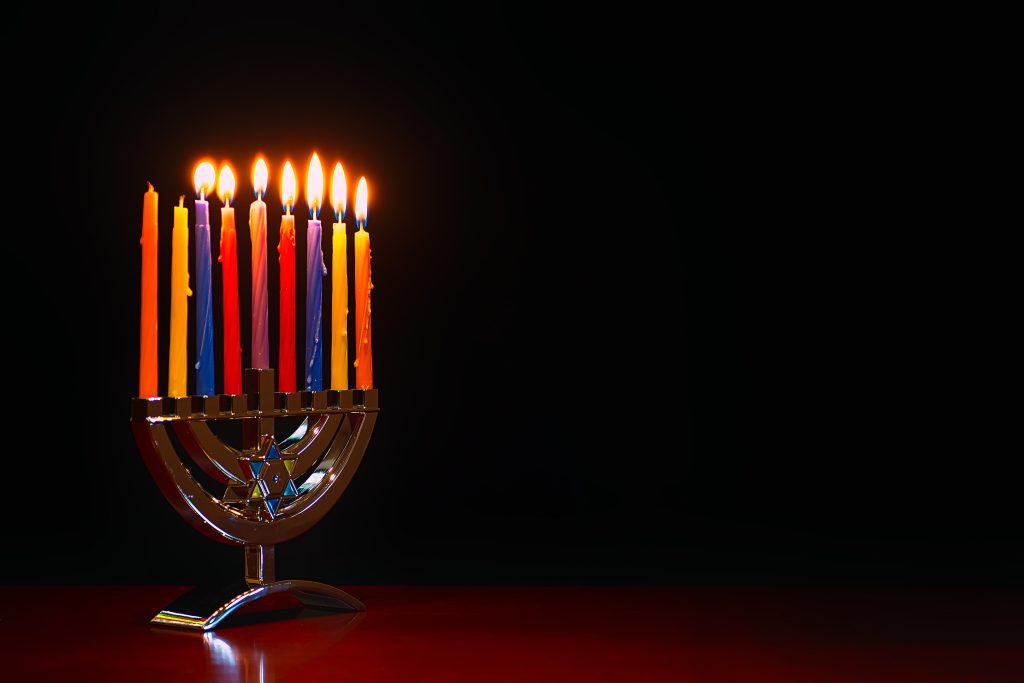 Hanukkah, also known as the Festival of Lights, is a joyous Jewish celebration that typically spans eight nights and days. Commemorating the rededication of the Second Temple in Jerusalem during the Maccabean Revolt, Hanukkah holds a central place in Jewish tradition. The festival is marked by the lighting of the menorah, a nine-branched candelabrum, with one additional candle lit each night. Families come together to enjoy special foods, exchange gifts, and play traditional games, such as spinning the dreidel. Hanukkah embodies the spirit of resilience, hope, and the triumph of light over darkness.
Human Rights Day
10th December
Human Rights Day is the global commemoration of the Universal Declaration of Human Rights, first adopted on December 10, 1948. This landmark document outlines the fundamental rights and freedoms to which all individuals are entitled, regardless of race, religion, nationality, or any other distinguishing factor. Human Rights Day reminds us of the ongoing work to uphold these rights and promote equality, justice, and dignity for every person. It is a time for reflection on the progress that has been made, the challenges that persist, but most importantly a reminder to ensure the protection of human rights for all. Human Rights Day is often celebrated through performances, conferences, exhibitions and events, encouraging people and their communities to stand up for their own and others' rights, and be appreciative for what we have.
Our Multicultural All-Day or Half-Day program celebrates diversity and multiculturalism through this highly interactive experience. This program encourages students to actively participate in discussions and activities, fostering critical thinking and intercultural understanding. Covering a range of topics such as language, culture, and history, our Multicultural All-Day or Half-Day program can feature any of the wide variety of cultural programs that we offer.
World Arabic Language Day
18 December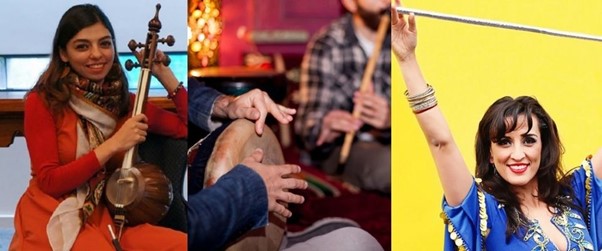 Spoken by more than 400 million people worldwide, Arabic is the fifth most spoken language in the world. World Arabic Language Day celebrates not only the language itself, but Arab culture too. This day, celebrated since 2021, coincides with the day that in 1973 the United Nations adopted Arabic as the sixth official language, and is a reflection on how Arabic language has played a major historical role in the development of architecture, poetry and philosophy.
Recognising the profound impact of Arab culture, Cultural Infusion offers a diverse array of programs spotlighting the Middle East through dance, art, and music. Our Middle Eastern Belly Dance program, available in Victoria, Western Australia, Australian Capital Territory and New South Wales, introduces students to Arab cultures through stories and movement. Participants get the chance to experience the beautiful, health-promoting movements of this highly expressive dance form and are also introduced to the traditional significance and history of Middle Eastern Belly Dance in this engaging program.
At the heart of Arabic music lie drums, an essential element in most Middle Eastern musical compositions. Cultural Infusion presents an immersive rhythmic program tailored for students across Victoria, enabling participants of all ages to immerse themselves in a new musical experience by trying out these instruments firsthand. Our Middle Eastern Drumming program serves as an ideal platform to showcase the rich musical heritage of Arabia.
Christmas
25 December
Christmas is a beloved annual celebration that brings joy, warmth, and a sense of togetherness to people worldwide. Observed on December 25th, it commemorates the birth of Jesus Christ, although it has evolved into a cultural and festive occasion for many beyond its religious roots. Families and friends gather together, exchanging gifts, sharing meals, and creating lasting memories. Decorations adorn homes and streets with colourful lights, sparkling ornaments, and festive cheer. The spirit of giving, compassion, and goodwill prevails during this special time, fostering a sense of unity and generosity among communities. Christmas embodies the magic of the season, spreading happiness and creating moments of love and harmony that resonate throughout the world.
Celebrate Christmas with Chris! is a fantastic program, perfect for engaging young children. This magical and interactive Christmas program introduces the children to the fun character of 'Elf Christo'. Combining learning and entertainment, 'Elf Christo' teaches children about the history, customs and traditions of Christmas, as well as being highly captivating with his storytelling, juggling and balloon bending! This program is available in Victoria for Early Childhood Centres.
New Year's Eve
31 December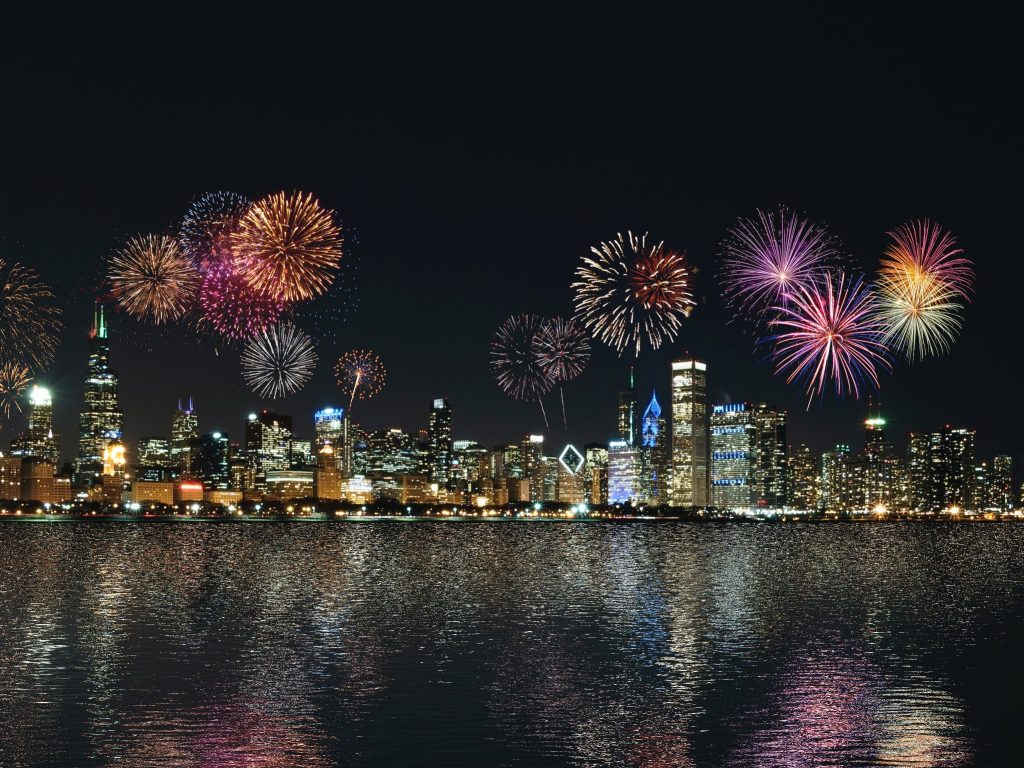 New Year's signifies a pivotal period for introspection—a chance to look back on treasured memories, lessons learned, and achievements. It's an opportunity to honour personal growth and embrace successes.
Simultaneously, it's a time for rejuvenation, encouraging us to set aspirations, outline resolutions, and embark on new paths towards self-improvement and fulfillment.
From grand celebrations to intimate gatherings, diverse cultures worldwide unite in this joyous occasion, each with its unique customs and rituals. Whether it involves making resolutions, relishing delicious meals, or sharing heartfelt moments with loved ones, New Year's essence lies in the warmth of togetherness and the excitement for what lies ahead.
Our Yoga and Mindfulness program, available in New South Wales, Victoria and Western Australia, is a great way for students to recollect themselves moving into the New Year uses breathing, flexibility, and strength to boost mental and physical wellbeing. Students will learn flowing yoga postures and classical hand gestures with meditation and breath techniques that are suitable to their age and ability.
Didgeridoo Mindfulness Journey is another fantastic program in Victoria this is a perfect way re-calibrate the mind and body. This interactive program this explores three stories of children's discovery across the globe and completes the session with a didgeridoo meditation for all.
Book your December celebrations now!
Explore our cultural programs available Australia-wide to celebrate important dates during the festive season of December!
We will join you again next month to bring you cultural dates to celebrate in January.