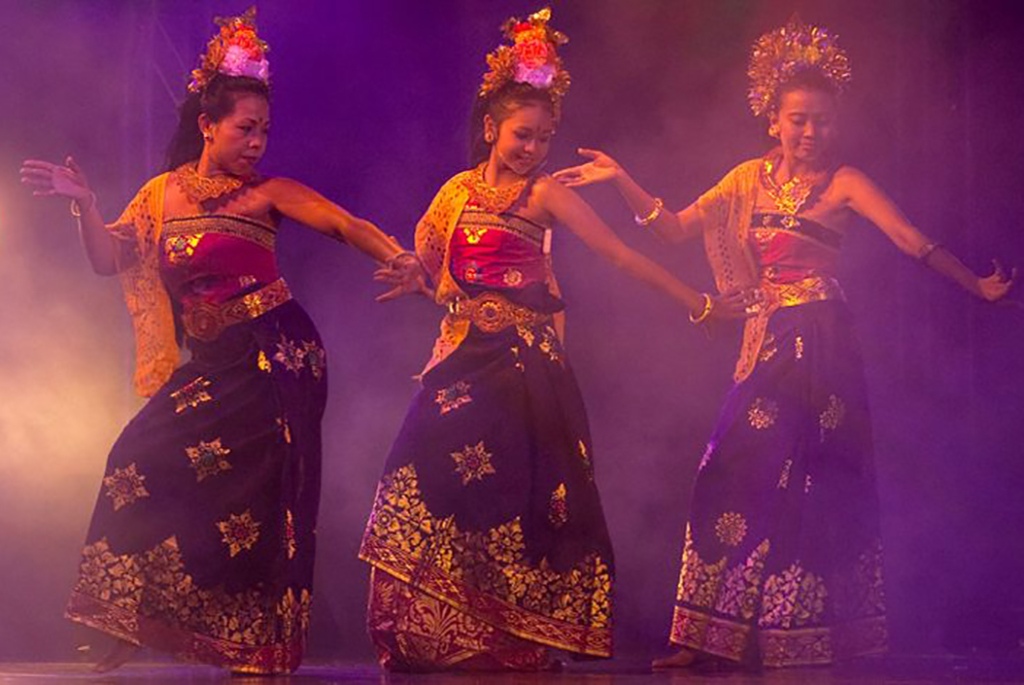 This is an immersive experience where students learn about the mythology of Balinese culture through music and dance. Students will learn the origins of symbolic movement in different dances and try the steps for themselves. The program can also introduce rice basket weaving, Balinese singing and Balinese language learning on request.
The colourful Cendrawasih dance is named after the tropical Birds of Paradise from Indonesia's eastern most province, Papua. The dance represents the freedom enjoyed by these beautiful wild birds of the forest while they fly and splash in natural springs. The dance depicts the courtship display and is performed by two female dancers.
Students will be taught the origin of the dance, the meanings and significance of dance in Balinese culture, and learn the basic steps and basic Indonesian terms related to the dance.
---
Check our Cultural Calendar and don´t miss any relevant cultural date.
Program duration
(Minutes)
Cost per student
(Excl. GST)
Number of students
(Minimum)