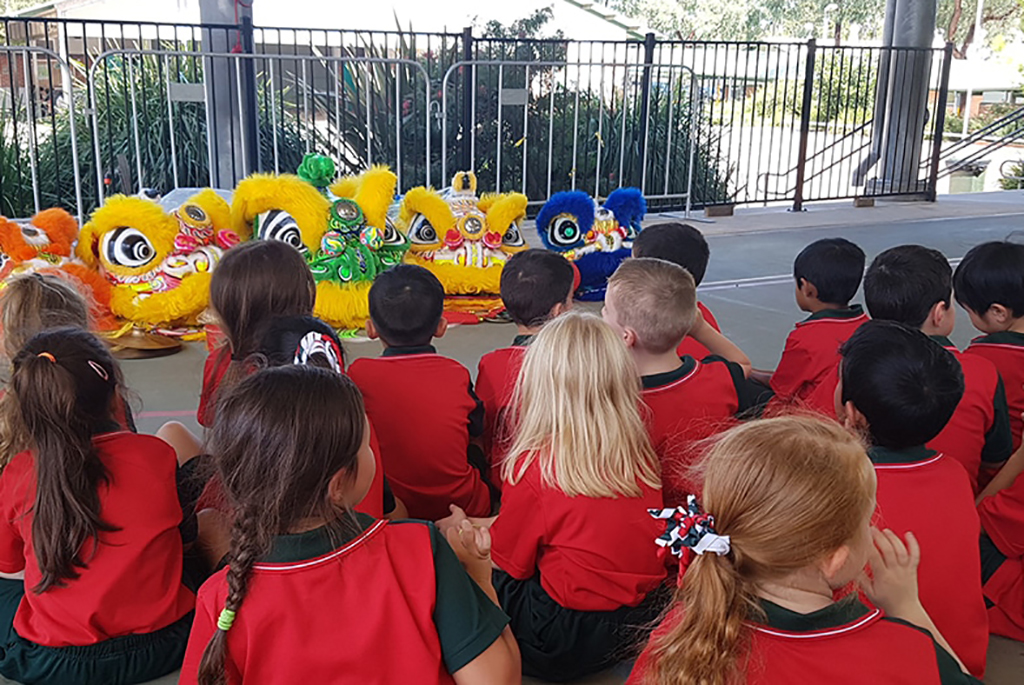 The Race of the 12 Zodiacs & The Lion Dance Story is both an important part of the Chinese Celebration of the Lunar New Year. This workshop introduces the concept of courage to kids. Narrating a young girls journey to explore the origins of Chinese New Year. We provide help kids identify their zodiac animal, allowing them to identify with the strengths of the animal to empower them to face fears.
We introduce Lion Dancing props, instruments and costumes to the kids. So they can have an upfront experience with the costumes.
---
Check our Cultural Calendar and don´t miss any relevant cultural date.
Program duration
(Minutes)
Cost per student
(Excl. GST)
Number of students
(Minimum)