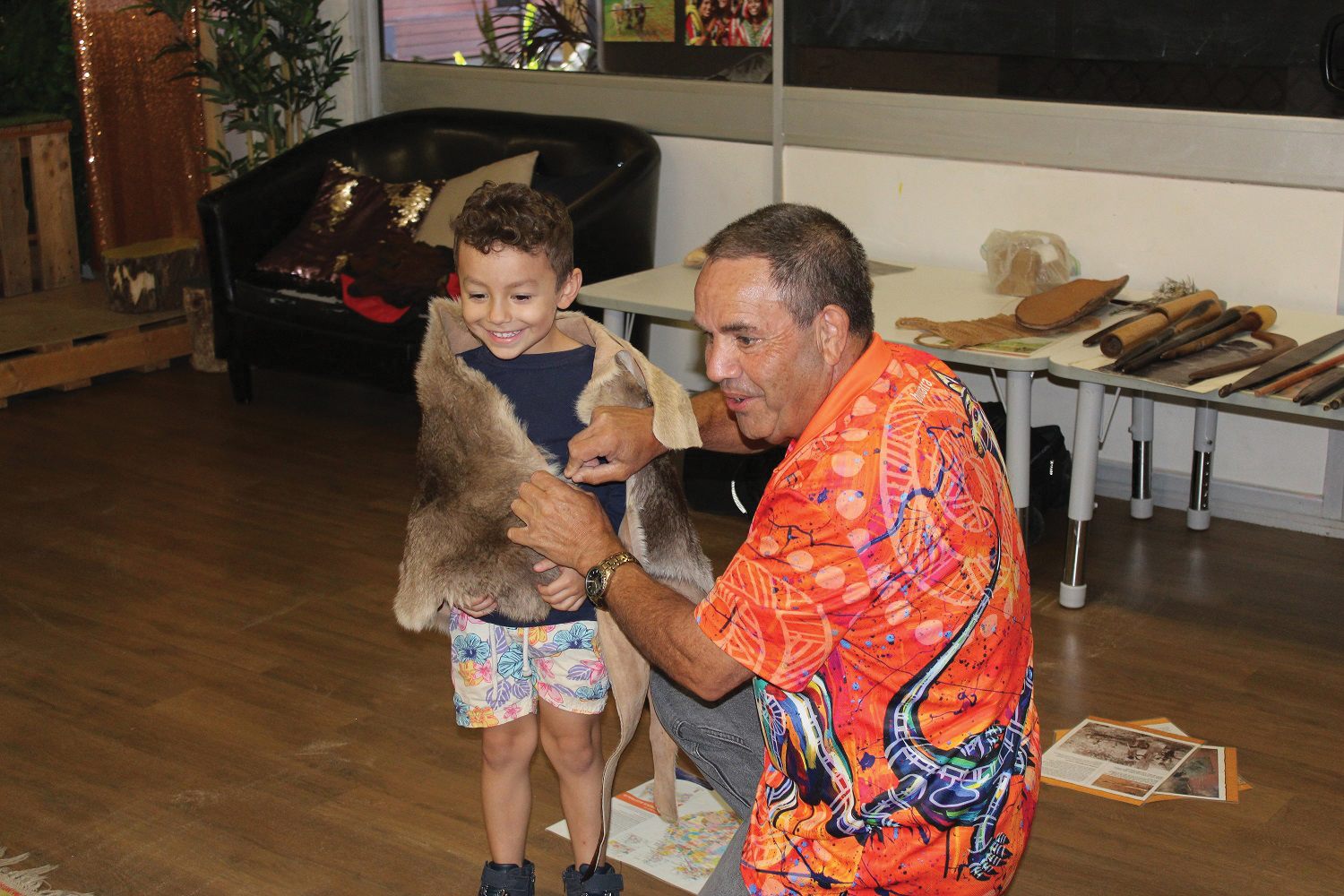 Larry Brandy is an Aboriginal storyteller with thirty years of experience. In this program tailored to younger students he introduces his Wiradjuri culture with a focus on the significance of family, the environment and everyday life.

Masks and artefacts are shown to the children to explain how Aboriginal people hunted in traditional times. Students learn a dance with clapsticks and boomerangs and dance in a small Corroboree.
---
Check our Cultural Calendar and don´t miss any relevant cultural date.
Program duration
(Minutes)
Cost per student
(Excl. GST)
Number of students
(Minimum)