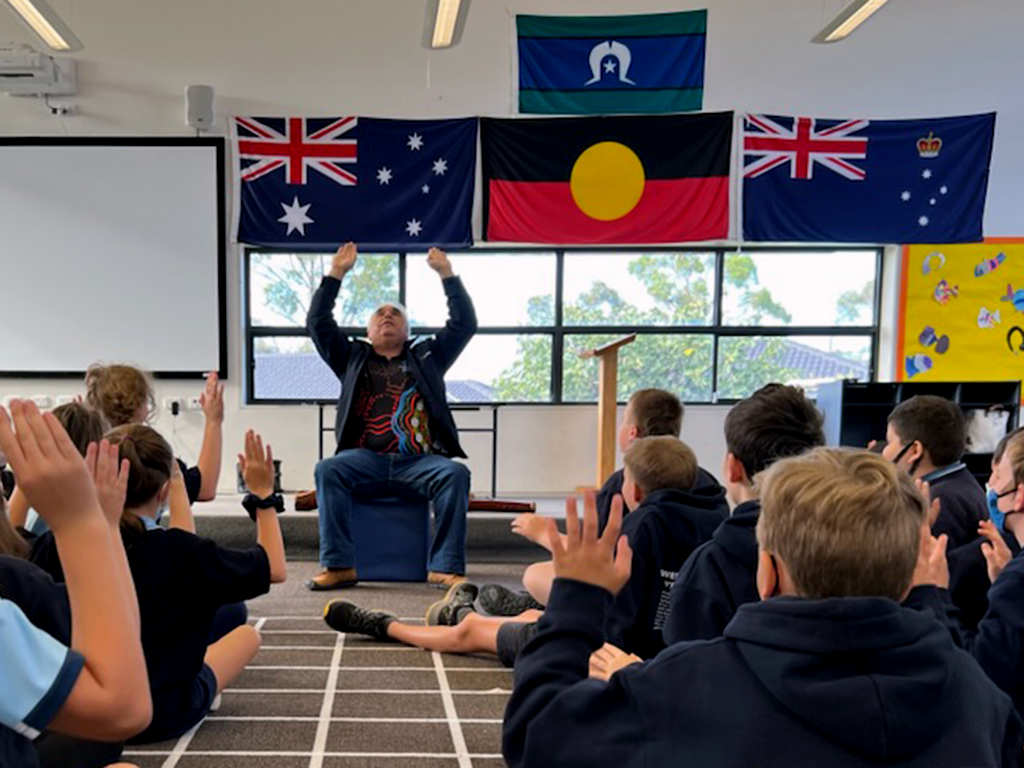 Our Indigenous educators help students gain a deeper understanding and appreciation through this dynamic program. Highly interactive, it is ideal for students of any year level.  Our presenters come from various Countries and are able to facilitate specific topics your school require. Opening with an Acknowledgement of Country, this program introduces culture through stories, dance and language. Students are taught about connection to the land, and how everything they're experiencing has been handed down from generation to generation. The presenters also 'show and tell', demonstrating artefacts and explaining their importance to the culture.
---
This program is available for virtual delivery
Check our Cultural Calendar and don´t miss any relevant cultural date.
Program duration
(Minutes)
Cost per student
(Excl. GST)
Number of students
(Minimum)