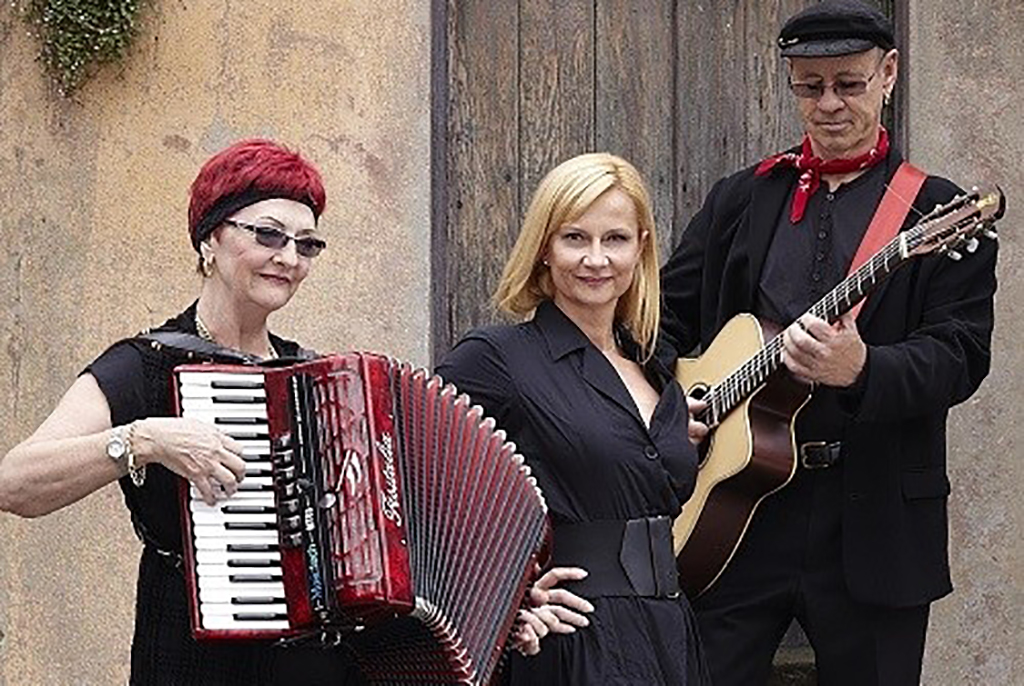 'La musique des années folles en France' refers to the music of the post-war years of the roaring 20s which swept across the world.
Multi-instrumentalists Peter and Marie Rappolt have been playing live music together since 1969 for this program they are joined by French cabaret singer Corrine Andrew to form 'Viva the Trio'.
The trio play music from legends like Edith Piaf, Django Reinhardt, Sidney Bechet and Josephine Baker and contextualize the music by introducing the lyrics, instruments and cultural context in French and English according to the student's level.
---
Check our Cultural Calendar and don´t miss any relevant cultural date.
Program duration
(Minutes)
Cost per student
(Excl. GST)
Number of students
(Minimum)
"The teachers at my school were very impressed by the presenter. He was very engaging and had a wealth of knowledge to share with the students as well as the staff. There was some feedback in regards to the students being seated for a long period of time. It is recommended that the program include more hands on activities for the students to participate in throughout the incursion. Additionally, there was a reference to particular objects and them having a gender. I know this is a common grammatical feature amongst many other languages, however, the items that were used to represent a male and female were not the most appropriate for the audience's age. Once again, the presenter was fantastic and it was a great experience for the students."
I am teacher
Amazing school of magic