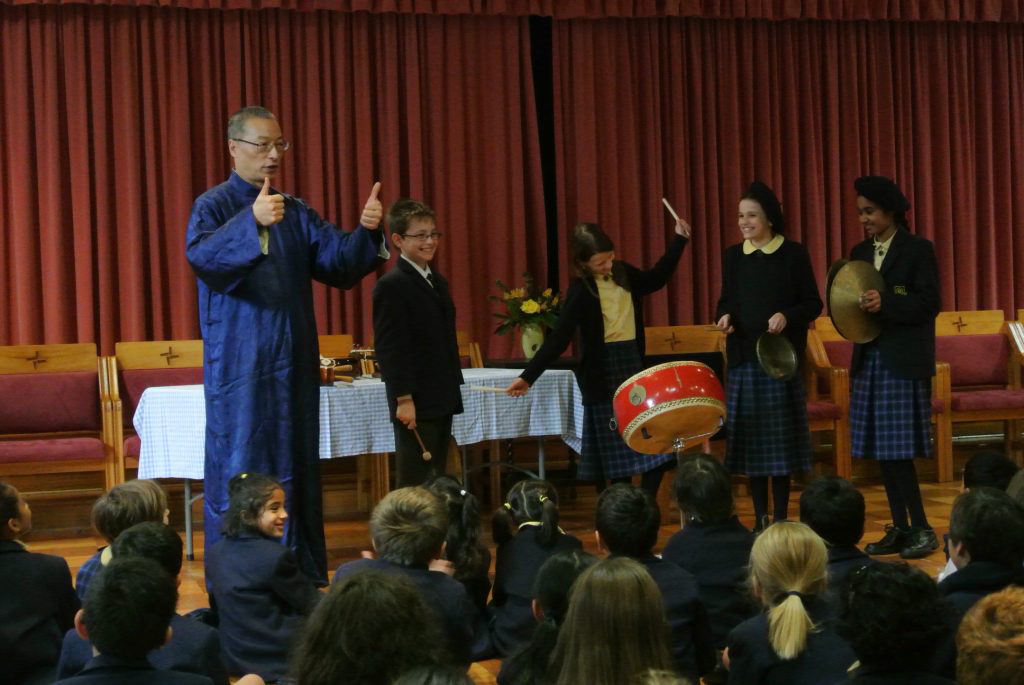 Brilliant musician and ethnomusicologist Zheng Ting Wang's presentation uses stories to convey and engage students in the cultural landscape and musical history of China. He will demonstrate different wind, percussion and string instruments – including the Sheng or Chinese mouth organ, a truly magical instrument. Finally, students will learn a percussion accompaniment and play a Chinese folk song alongside Ting.
---
This program is available for virtual delivery
Check our Cultural Calendar and don´t miss any relevant cultural date.
Program duration
(Minutes)
Cost per student
(Excl. GST)
Number of students
(Minimum)