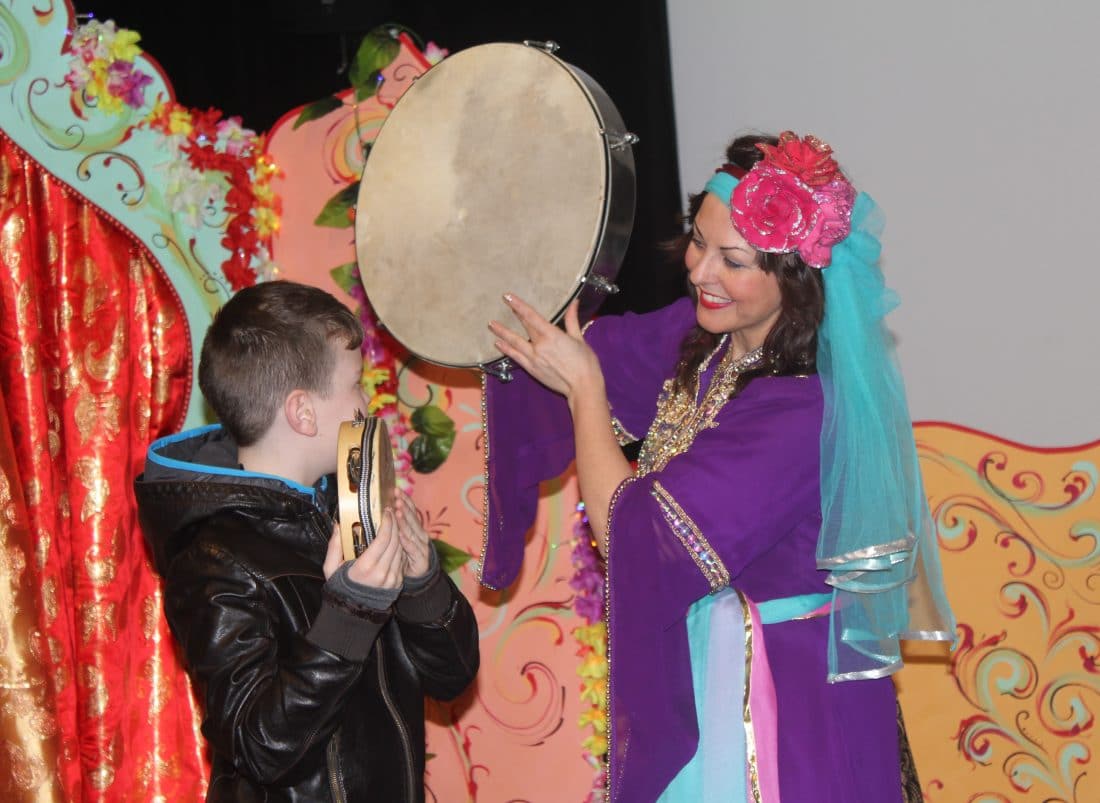 Every year there are numerous cultural and religious events held all around the world and celebrated and observed by thousands of people. Learning about these celebrations, rituals and customs is a great way for students to explore diversity and the belief systems of other cultures. 
Some cultural events are celebrated globally, like those found in mainstream religions and others are the traditional festivals of a particular country or regional cultural groups, often kept alive through diasporas and migration. Many festivals are ancient celebrations with rich historical stories and traditions behind them, binding generations and providing a source of cultural affirmation through food, music, and community participation.
Here at Cultural Infusion we offer a broad range of educational programs to help schools create cultural experiences for their students, and are a great way to highlight a culture during a festival or celebration. The interactive workshops from our cultural presenters provide opportunities for students to explore diverse cultures through learning their history, artistic expressions and beliefs.
We have included a few highlights of significant festivals and celebrations from around the world and some suggested programs you could organise for your school in the first half of this year. All of our programs are available as in-person incursions and many can also be delivered virtually.
You can view the full range of Cultural Infusion programs and enquire HERE
February
March
April
May
June
School Workshops For February
Chinese new year
Chinese New Year, also known as the Lunar New Year, is one of the most important traditional festivals in China since ancient times. The festival is a celebration of the beginning of New Year in the Chinese Lunar calendar. In China and other Asian countries it is also called the Spring Festival to welcome the start of Spring. Some examples of the traditional customs during this celebration include returning home to visit relatives and friends, setting off firecrackers and giving red packets for luck. Most of the decorations in Chinese New Year are red, which symbolizes good luck and fortune in China.
Dances and music are also featured as a major part of the celebrations as well. These dances include the Chinese lion dance, dragon dance and fan dance. All of these dances have a long history and represent chasing away evil spirits and bringing luck and blessings in the coming year.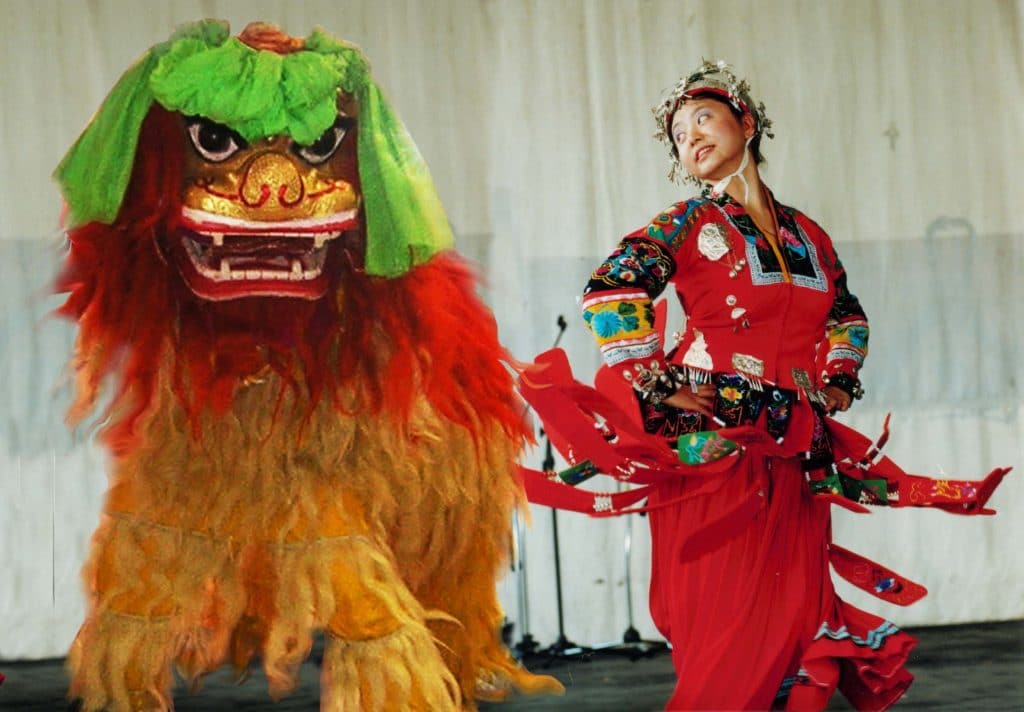 Cultural Infusion provides many educational programs related to the customs of Chinese New Year, including – Chinese Lion Dance, Chinese Music, Chinese Classical Dance, or even Chinese Culture for a Day to experience several of these traditions in one all-day program. Students can learn how these Chinese traditions and the historical stories behind them are an important part of community and continuity for the Chinese people.
Lantern Festival
The Lantern Festival festival is celebrated on the last day of the month, on the full moon of Chinese New Year in the Lunar calendar. One of the major customs of the Lantern Festival is guessing riddles on colourful paper lanterns.
Different Chinese riddles are stuck on the paper lanterns for the crowds and if people successfully guess the correct answer of the riddle, they get a small gift. Eating tangyuan – a glutinous rice dumpling dessert – is also one of the traditional customs of the Lantern Festival. Tangyuan is similar to the word 'tuanyuan' in Chinese, symbolizing reunion and gathering of a family, and also brings luck and blessings to the family in the following year.
Cultural Infusion offers Chinese Lantern Making and Calligraphy or Kite Making with Tom LO.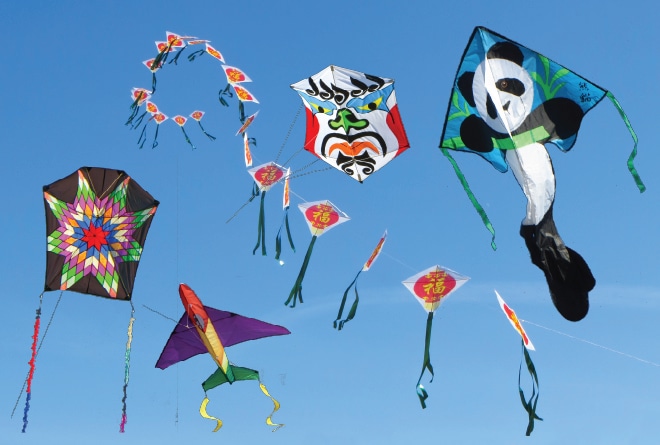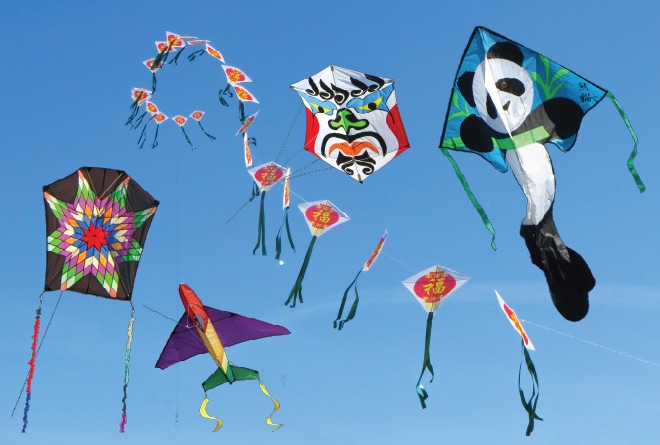 In the lantern making workshop, students will make their own lanterns with decorations of calligraphy and will learn about the history and celebrations of the Lantern Festival. In the kite making workshop, Tom Lo and his team present a hands on program where students will make their own colourful paper kite. Students will learn about the symbolism of different shapes and animals used in this ancient craft as well as practice Chinese calligraphy to decorate their kites.
If your students missed the Lunar New Year celebrations – through lockdown or simply it has fallen early in the term – these two workshops are a wonderful hands on experience of the richness of Chinese culture.
School Workshops For March
Harmony Week
Every year in March, Australia's diverse cultural community is celebrated with Harmony Week in the lead up to Harmony Day on March 21. Harmony Day coincides with the United Nations International Day for the Elimination of Racial Discrimination.
Harmony Day is a time to celebrate Australian multiculturalism, our diverse community and the successful integration of migrants into our community. Harmony Day is about inclusiveness, respect and belonging for all Australians, regardless of cultural or linguistic background. Since 1999, more than 70,000 Harmony Day events have been held across Australia in childcare centres, schools, community groups, churches, businesses and federal, state and local government agencies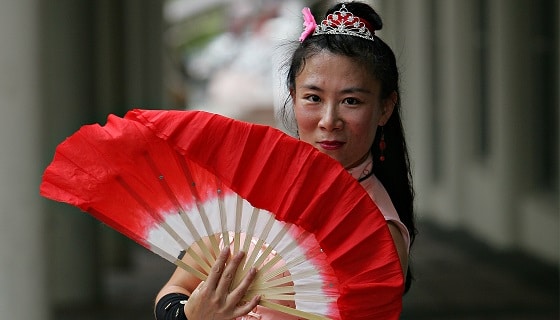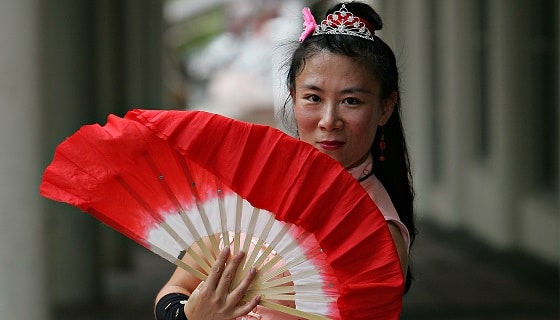 Cultural Infusion can help you make the most out of this week of celebration with a Multicultural Full or Half Day Programs (depending on number of students). These extensive programs can be either a live or digital incursion, so even if your school is in a regional or remote area, your students will not miss out on this event
Florentine new year
March 25th, also known as the anniversary of the Annunciation – originally a Christian ceremony – and was marked as the beginning of the New Year in the civil calendar in Italy until 1750, while other European countries had been celebrating their New Year on January 1st since 1582.
The ancient Florentine new year has become one of the traditional festivals of Italy, and Italians get to celebrate New Year twice every year. One of the customary celebrations on this day is located at the piazza Basilica of the Santissima Annunziata, where Florentines would gather to watch the parades with music and dances to celebrate the beginning of the year.
The art piece of Annunciation is also located at the piazza, and is the centrepiece of the Florentine New Year celebrations. It was traditionally believed that the painting was painted by angels, representing blessings and luck to the country.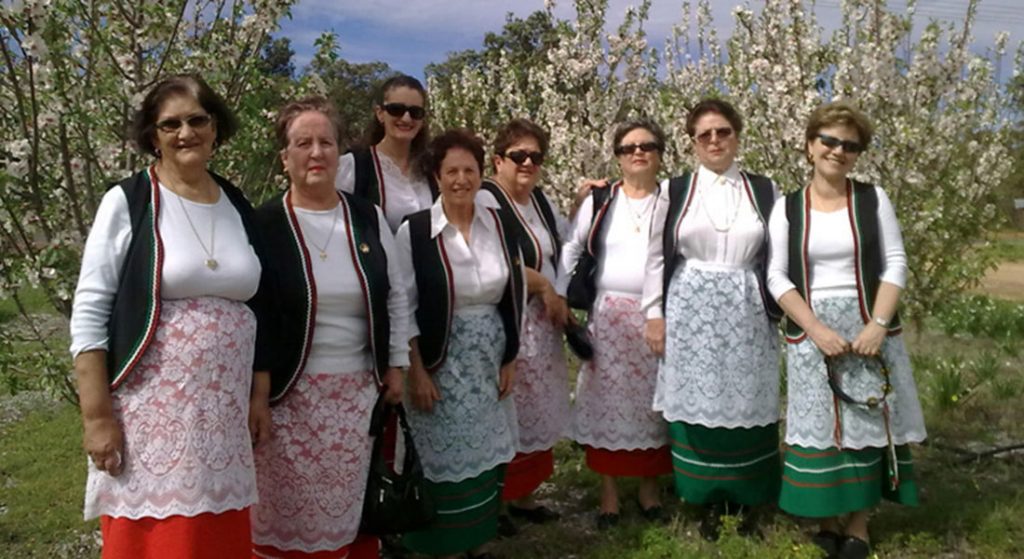 Your students can celebrate and learn more about Italian culture with Music of Southern Italy, La Gioia Delle Donne and Spirit of Italia Through the programs, students are able to learn about the culture, music, folk dances, and history of Italy. Not only your second and third generation Italian students would find these programs deeply informing of their roots, but other students will find the richness of this celebratory culture of dance and festive music quite an experience
Holi Festival (India)
Holi is a Hindu festival celebrating the arrival of spring and the victory of good over evil. Historically, it is said that the throwing of colours over each other is a game the Hindu god, Lord Krishna, played with his consort Radha and the gopis, or milkmaids. The story represents the fun nature of the gods but also touches on deeper themes: of the passing of the seasons and the illusory nature of the material world. Powdered colours are thrown and each colour has meaning in the Hindu culture.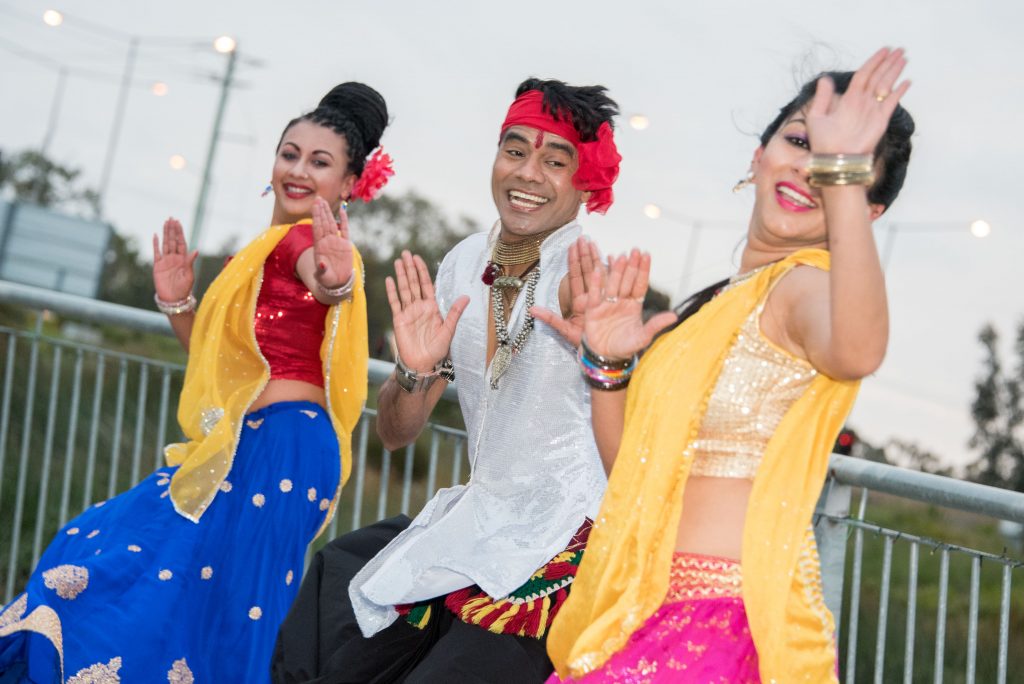 This year Holi will be celebrated on the 28th-29th of March and you can bring the fun and festivity of this celebration into your classroom with Bollywood Infusion, Indian Instrumental Infusion , Classical Indian Dance or Rhythm of Nepal and India. Bollywood Infusion is available as a virtual program for those schools either in a lockdown situation or in remote or regional areas where presenter travel is not possible.
School Workshops For April
Baisakhi
The religious event of Hinduism and Sikhism is Vaisakhi or Baisakhi, and is an ancient Indian festival celebrated on April 14th every year. Baisakhi is a festival of joy and marks the New Year holiday in the solar calendar and commemorates the spring harvest. It originated from the 10th Guru of the Sikhs in 1699 and the historical story of how he tested the loyalty and faith of his followers.
Some common observances on this day are attending temple, gathering with families and friends, holding processions called Nagar Kirtan, and traditional dancing and singing on streets. This festival is celebrated with a diverse range of activities in different parts of India. For example in Kerala, farmers dance and sing to celebrate the harvest, while it is essential for Indians in Assam to wear new clothes for the celebration. Foods in the colour of yellow and orange are commonly prepared by Indians on this day, symbolizing joy to the community.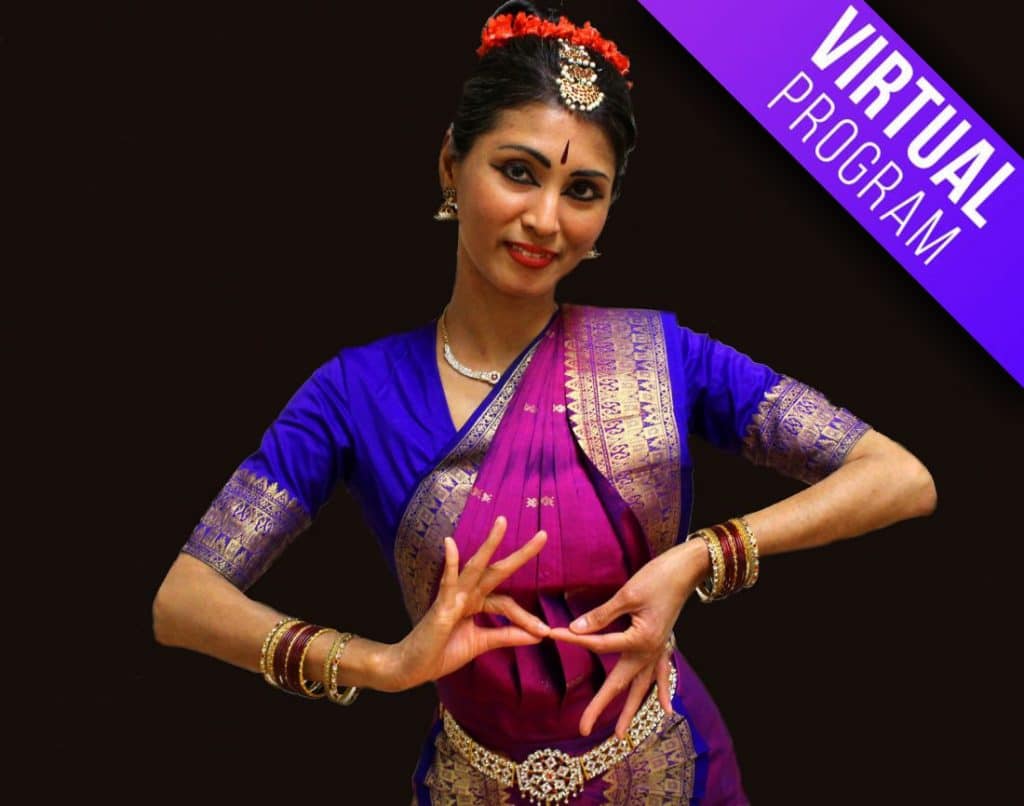 Follow these links to find our Indian programs: Bollywood Infusion, Indian Instrumental Infusion , Classical Indian Dance or Rhythm of Nepal and India. Bollywood Infusion is available as a virtual program for those schools either in a lockdown situation or in remote or regional areas where presenter travel is not possible.
For more information, call our Cultural Infusion Education Team toll free on 1800 010 069 or contact us HERE
Ramadan – April 12th – May 12th
During the daylight hours in the month of Ramadan Muslims fast. Fasting during Ramadan is one of the Five Pillars (fundamental religious duties) of Islam. It is a time of reflection and increased religious focus. It is common to have a pre-fast meal (suhoor) before sunrise and an evening meal (iftar) after sunset during Ramadan. Some vulnerable groups of people, such as the young, chronically ill and elderly who cannot participate due to health reasons, are exempt from fasting.
Ramadan is the ninth month in the Islamic calendar, which consists of 12 months and lasts for about 354 days. The word "Ramadan" is derived from an Arabic word for intense heat, scorched ground and shortness of food and drink. It is considered to be the most holy and blessed month. The month of Ramadan traditionally begins with a new moon sighting, marking the start of the ninth month in the Islamic calendar. Many Muslims (except children, the sick and the elderly) abstain from food, drink, and certain other activities during daylight hours in Ramadan.
This is considered as the holiest season in the Islamic year and commemorates the time when the Qu'ran (Islamic holy book) is said to have been revealed to the Prophet Muhammad. This occurred on Laylat Al-Qadr, one of the last 10 nights of the month. Ramadan ends when the first crescent of the new moon is sighted again, marking the new lunar month's start. Eid-al-Fitr is the Islamic holiday that marks the end of Ramadan.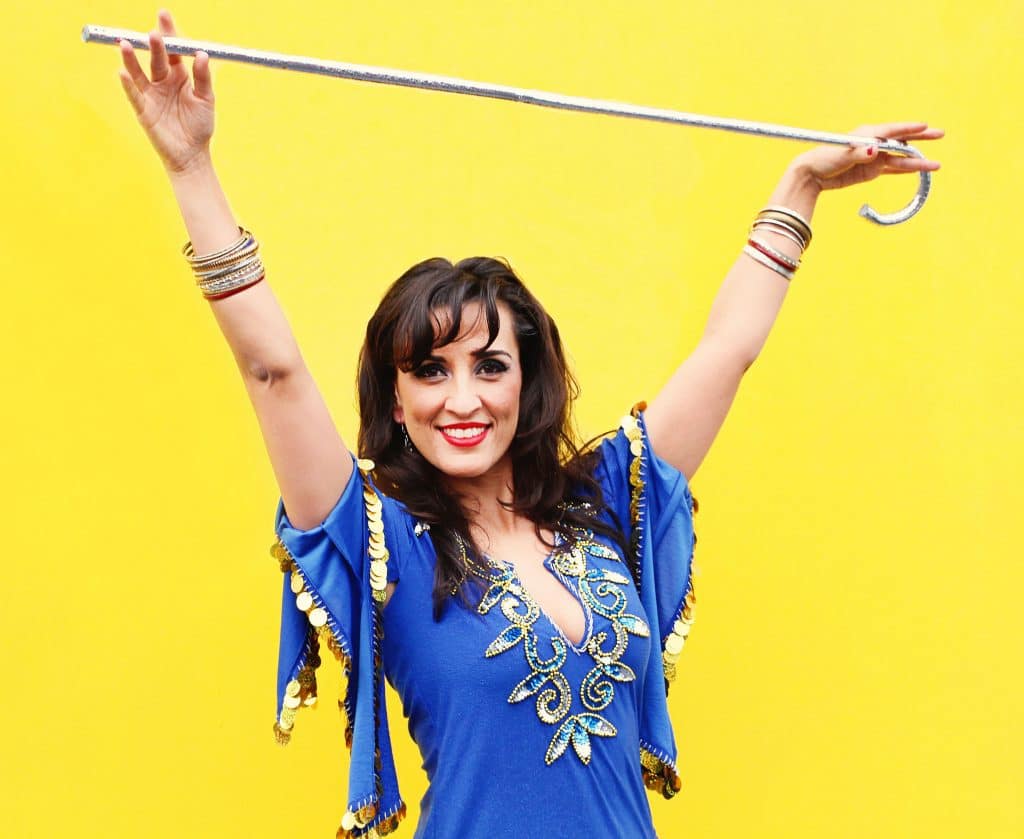 Cultural Infusion offers various programs celebrating Middle Eastern culture: Middle Eastern Belly Dancing, Assyrian-Iraqi Band Azadoota, Iranian Voices, Middle Eastern Drumming, and Middle Eastern Belly Dance and Rhythm with Belyssa. These programs promote intercultural understanding, and therefore tolerance and understanding of 'the other'. Ramadan is the major Islamic religious festival of the year and for students to understand what this means to Muslims is very important in promoting harmony now and in the future.
School Workshops For May
Cinco de Mayo
Cinco de Mayo is an important festival celebrated in honour of the victory over the French troops in the battle of Puebla, which took place in 1862. The festival is celebrated on May 5 in Mexico, the United States of America and Canada.
On this day, parades take place at the origin of the battle, the town of Puebla, where people dressed up as Mexican soldiers to sing and dance. They also host events for professionals to play traditional Mariachi music and Mexican dances to memorialize the historical milestone of Mexico.
The colour of the Mexico flag, green, red and white are also often used in the designs of their clothes for the day. Speeches and reenactments are common on this day for tourists and residents to help them understand the history surrounding the event this festival celebrates.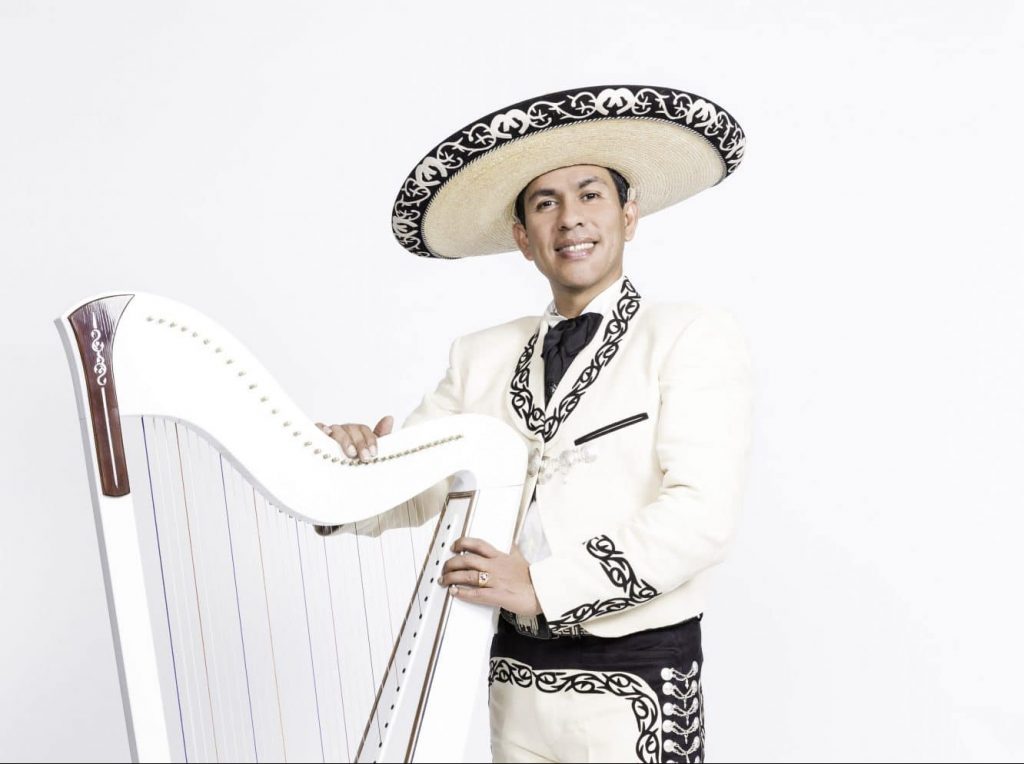 You can celebrate Mexican culture with our Viva Mexico – A Journey to Mexico through Music & Culture with Victor Valdes programs. Through these programs students will learn more about Mariachi music and instruments, and also the significance of their cultural history. There are also Latin American programs are available, such as Latin Dance Fiesta, and Latino Grooves.
National Reconciliation Week (Australia)
This year National Reconciliation Week will be from the 27th of May to the 3rd of June. Reconciliation is a journey for all Australians – as individuals, families, communities, organisations and importantly as a nation. At the heart of this journey are relationships between the broader Australian community and Aboriginal and Torres Strait Islander peoples.
We all have a role to play when it comes to reconciliation, and in playing our part we collectively build relationships and communities that value Aboriginal and Torres Strait Islander peoples, histories, cultures, and futures. Excerpted from the National Reconciliation website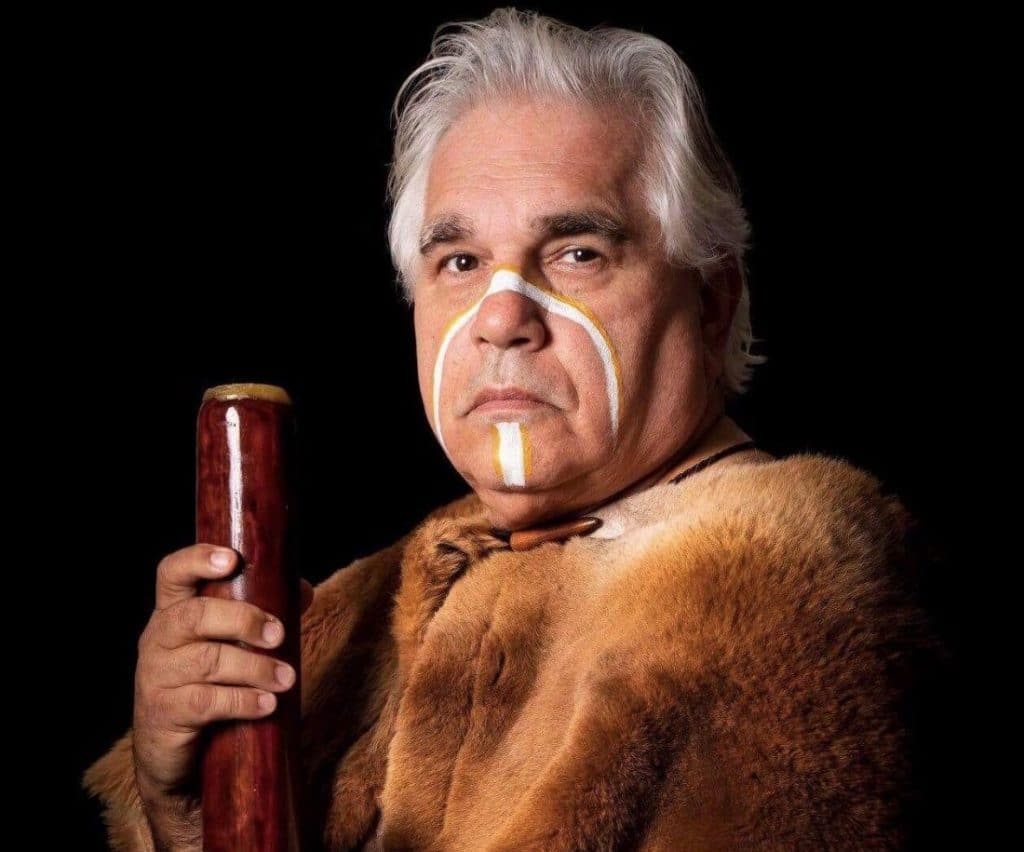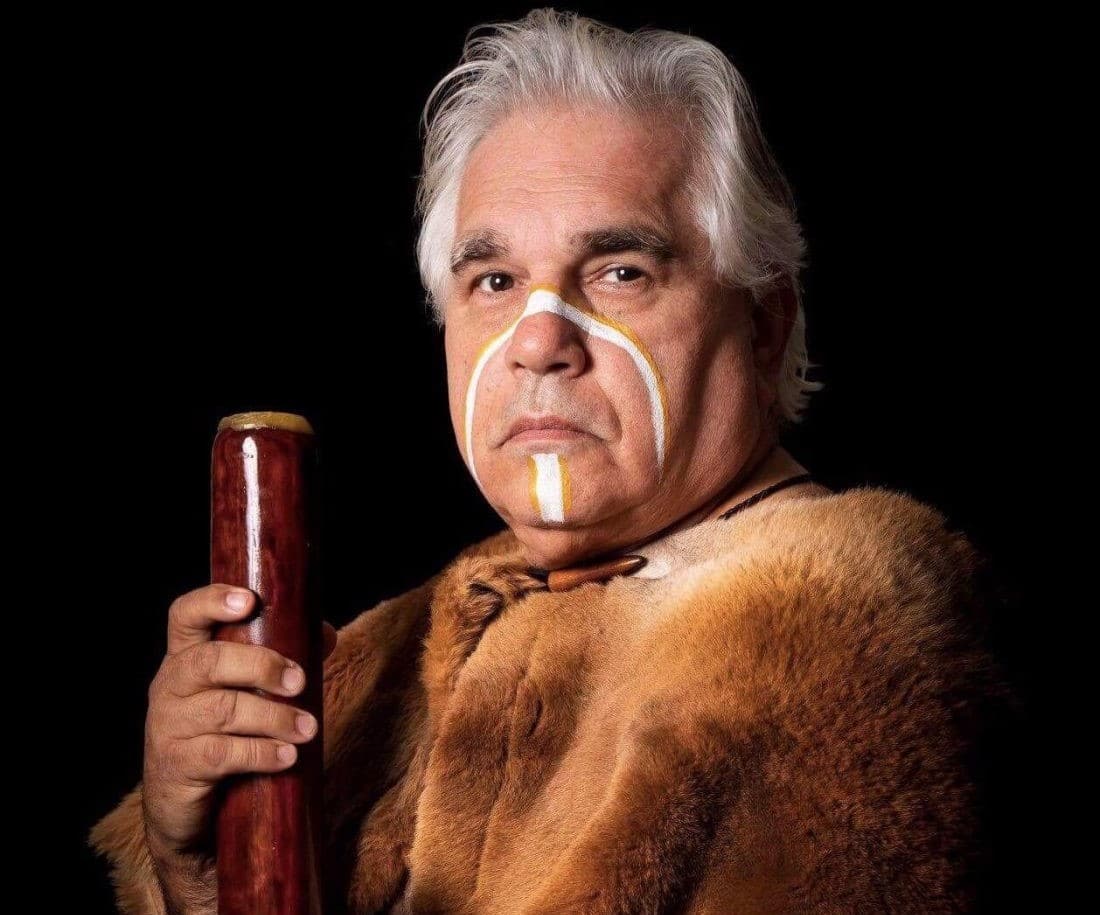 To celebrate and send the message throughout your school, book an incursion now – either live or virtual: Indigenous Storytelling through Art, Aboriginal Culture for a Day, Gundoo (child) Dreamtime, Indigenous Symbolic Art, or Indigenous Infusion by either calling our Cultural Infusion Education Team on 03 9412 6666 or contact us HERE
School Workshops For June
Refugee Week June 20th – 26th
Refugee Week provides a platform where positive images of refugees can be promoted in order to create a culture of welcome throughout the country. The ultimate aim of the celebration is to create better understanding between different communities and to encourage successful integration enabling refugees to live in safety and to continue making a valuable contribution to Australia.
Over the past 20 years, Refugee Week celebrations have developed in a number of other countries. While there are minor differences in the dates for Refugee Week, all include World Refugee Day (June 20). In Australia, Refugee Week is scheduled to ensure that it does not clash with public holidays in any Australian state or territory. Source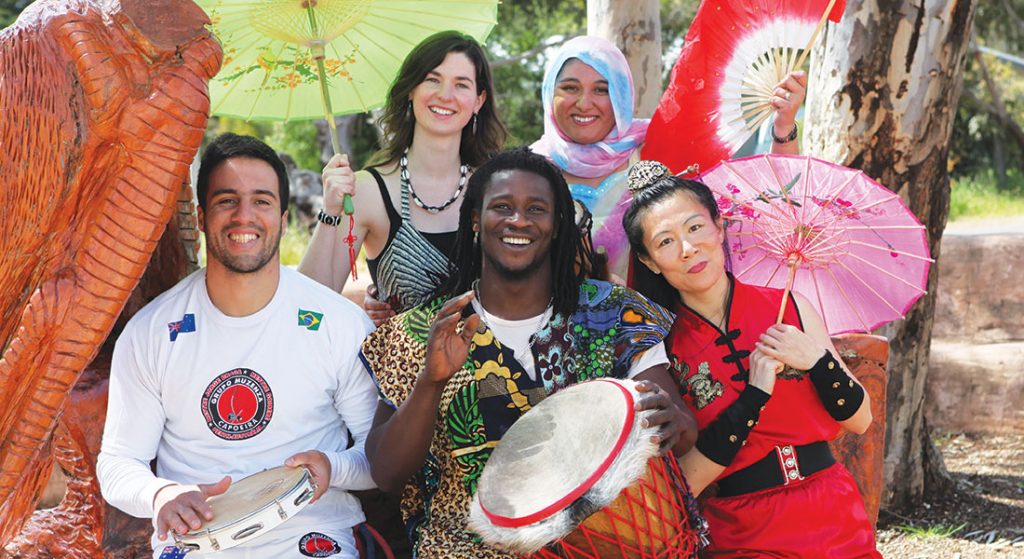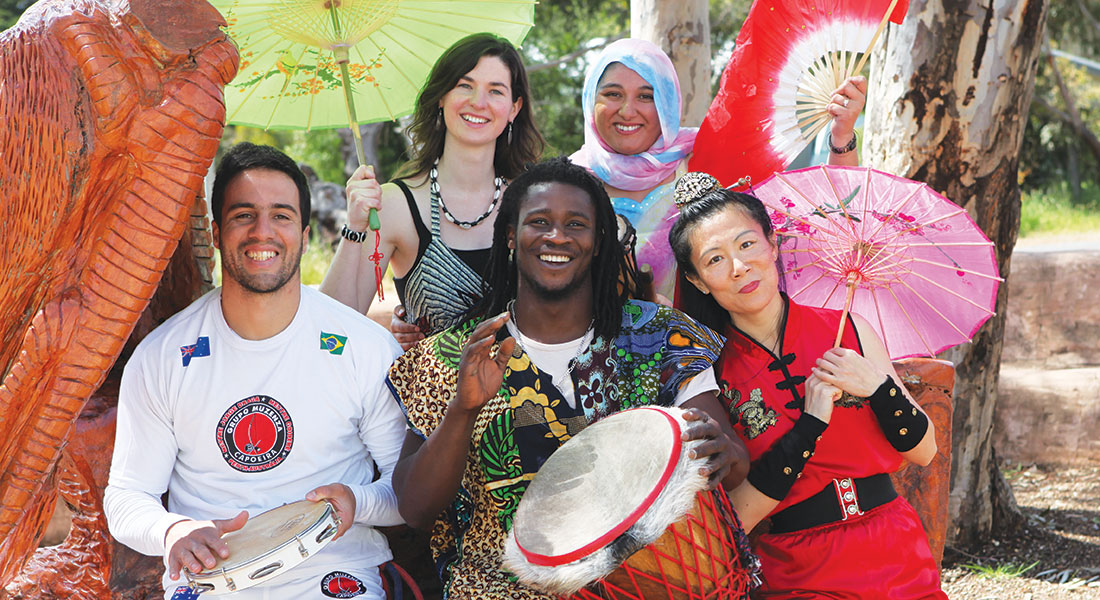 Refugee Week can be celebrated best through our Multicultural Half and Full Day programs to bring the awareness and empathy for other cultures to your students.
International Day of Yoga
June brings with it the International Day of Yoga, which was established by the Prime Minister of India in 2015 and supported by the United Nations General Assembly. This event aims to raise the awareness of yoga and its positive impact on the health of individuals.
It also represents the unification of body and consciousness and the various benefits to people. On this day, organized outdoor activities and workshops of yoga are held internationally, whereby the public gathers and practices yoga together. At most of the schools, teachers host speeches and talk about yoga to students, encouraging and conveying the message that yoga could be beneficial to their both physical and mental health. Trying different types of yoga and being engaged in family yoga workshops are also some of the common celebrations at this festival.
Cultural Infusion offers Yoga and Mindfulness programs for students of all ages and skill levels.The programs help students understand the history, movements and techniques of yoga and how it may be beneficial for them. To book or find our more information on this program, call our Cultural Infusion Education Team toll free on 1800 010 069 or contact us HERE
Please visit our site for information on all of our cultural education programs state by state and discover our virtual programs that can be booked live across Australia HERE.
Please visit our site for information on all our cultural education programs
Amy Szeto co-author this article.