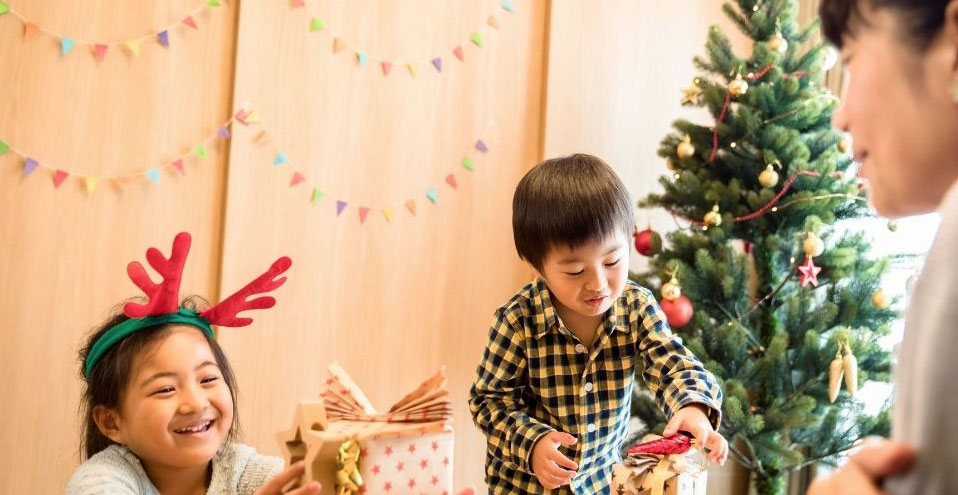 December dates to celebrate offer plenty of variety and we've searched the globe for our picks of top cultural celebration dates. This month, there is great intersection with the themes of human rights, activism and cultural diversity as we explore International Volunteer Day, International Migrants Day and International Human Rights Day.
We finish off with the biggest celebrations at the end of December being Christmas and New Year's Eve. We take a trip around the world and see how various nations celebrate Christmas festivities. To conclude, New Year's Eve brings an end to the year and leads into the next with a sense of optimism and hope.
We hope you enjoy exploring our December dates to celebrate.
International Volunteer Day
5 December
In advancing international social and environmental goals, International Volunteer Day recognises the efforts of volunteers locally and globally who contribute to worldwide development. The UN General Assembly promotes the 5th of December to inspire any act big or small, that aims to make the world a better place. At Cultural Infusion, we believe that intercultural action is the key to social cohesion and global harmony.
In the context of Australia, creating a more socially cohesive society means recognising the important role of positive reconciliation with Indigenous Australians. Cultural Infusion offers a vast range of programs that explore the rich history of Aboriginal and Torres Strait Islander peoples . For example, our Indigenous Infusion program available in Australian Capital Territory and New South Wales showcases a captivating experience for students of all ages to be introduced tp the history, culture and values of the Wiradjuri culture.
Additionally, Kinder Dreaming is a riveting pre-primary program offered in Victoria perfect for younger children to be introduced to Indigenous Australian culture. With a blend of artistic dances, songs and stories children under the age of five have the opportunity of participating in this interactive and engaging program. Similarly in Queensland, students of all ages are able to take part in a comprehensive program led by Elder Gene Blow who narrates his experience of life in Queensland as an Aboriginal man. Through exploration of art and storytelling, students gain knowledge about Indigenous Australian culture and how to become better allies for Aboriginal communities.
Nobel Prize Day
10 December
Nobel Prize Day signifies the day where influential people are nominated for their groundbreaking contribution to the world, also known as the Nobel Peace Prize. As the name implies, it promotes peace and solidarity for all citizens of the world. It has recognised the efforts of notable figures such as Malala Yousafzai and Nelson Mandela for their service to humanity. The Nobel Prize Day gives prominence to the idea of all working towards a common goal of serving humankind by acknowledging diversification amongst us.
Our Intercultural Citizenship Ambassador Program, available to students across Australia is aligned with the pillars of Nobel Prize Day through its emphasis on the importance of global citizenship education. This is valuable education for young people today, as they will build critical thinking, intercultural understanding and empathy, which are the foundations of sustainable societies.
International Migrants Day
18 December
Migration has existed since the beginning of time. It has allowed for the world to be boundless with pockets of cultures to be found all over the world. International Migrants Day celebrates the unique journey of migrants around the globe and how they have contributed to the intercultural world we live in today. Cultural Infusion has a variety of programs that are centralised on the theme of migration and its evolution around the world.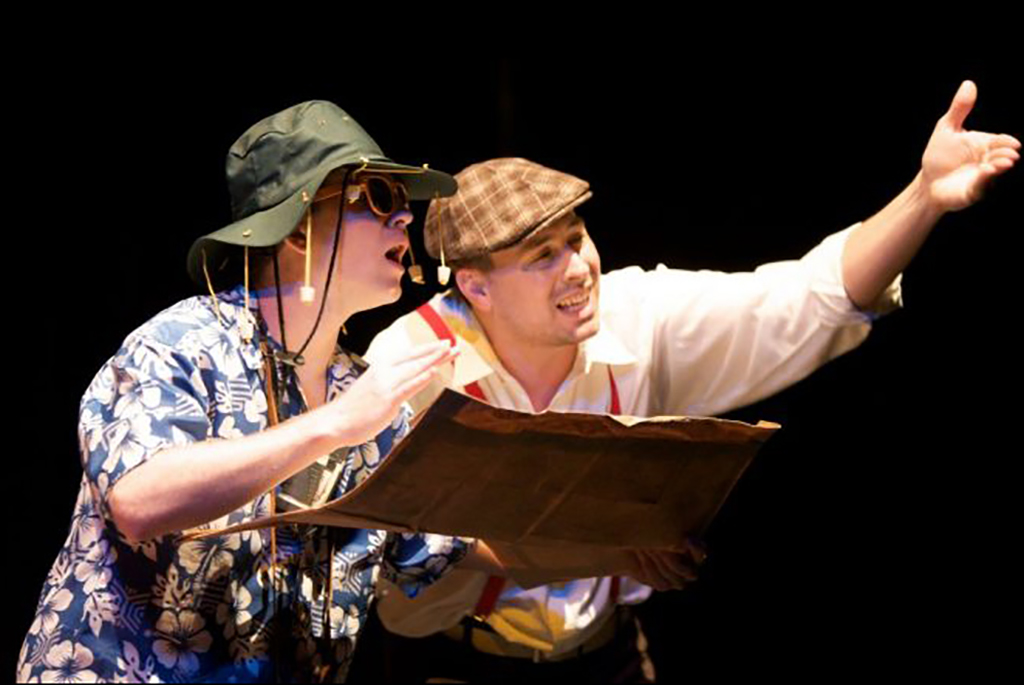 Ciao! Migrating to Australia available in Victoria, allows students to explore the travels of a migrant from Italy to Australia. The journey and experience of Pasquale in the 1950's is narrated through a combination of captivating theatre and dance performances.
To continue exploring migration history, the Silk Road was a tremendous network of routes from the eastern region of China all the way to Southern Europe. The Silk Road contributed to the evolution of human civilisation, forming a boundless domain and connection of culture, trade and philosophy.
The Story of Silk Road program, available to all ages in Victoria, shares the rich history of Dunhuang in China. With a poised demonstration of Kung Fu and dance, students will have the opportunity to learn the historical significance of the Silk Road through beautiful artistic presentation.
Along their journeys, migrants have greatly contributed to contemporary societies, by sharing their cultures with new societies. This manifests in a variety of ways, from offering authentic cuisine to sharing fascinating worldviews, which facilitates social progression.
Music is inextricably linked to the experience of many migrant communities. Our platform Sound Infusion promotes the principles of global harmony through the uplifting and positive impacts of music, encouraging students to engage through inquiry based learning. Students have access to music samples featuring instruments from all around the world. It recognises the diversity in sound and appreciates the culture of migrants through a musical lens.
World Arabic Language Day
18 December
The fifth most internationally spoken language in the world, the Semitic language of Arabic has communicated groundbreaking findings in the disciplines of engineering, social sciences, philosophy and mathematics. World Arabic Language Day celebrates the diversity of the Arabic language, as it has evolved into a myriad of dialects each distinct to its particular region.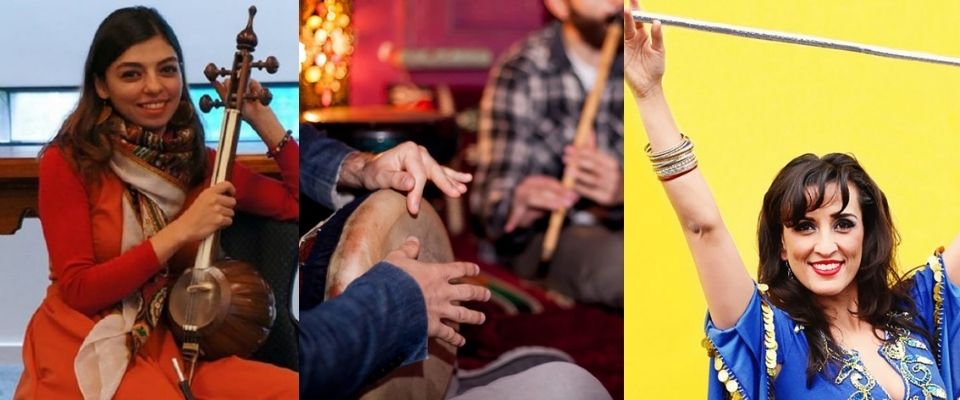 Recognising the influence of Arabian culture, Cultural Infusion offers multiple programs showcasing the world of the Middle East through dance, art and music. Our engaging belly dancing programs in Western Australia, Australian Capital Territory, New South Wales, Queensland and Victoria, invites students to actively participate in the world of Middle Eastern dance. Programs are best suited for both pre-primary and standard students allowing a huge range of ages to explore the Arabic culture.
Drums are an integral component of Arabic music, and are featured in most Middle Eastern musical compositions. Cultural Infusion provides a rhythmic program for Victorian students of all ages to gain a new experience and try out these instruments themselves. Middle Eastern Drumming is the perfect program to showcase the musical history of Arabia.
International Human Solidarity Day
20 December
International Human Solidarity Day advocated by the United Nations brings focus to a global commitment of harmony. Parallel to the fundamentals of Sustainable Development Goals, this day brings awareness to unity in all communities and emphasises the need to holistically address systemically rooted international problems.
Diversity Atlas encourages solidarity by fostering diverse, equitable and inclusive (DEI) workspaces through its capacity to measure, analyse and celebrate diversity. It measures cultural diversity through a comprehensive system, promoting not only acknowledgement but action. The tool presents the diversity of an organisation, allowing for clearer decisions to be made leading to favorable outcomes. With data displaying ethnic, linguistic, cultural and gender identity, employees feel valued; overall promoting a constructive work environment. Try Diversity Atlas' free demo for your organisation to prosper today.
Additionally, our Multicultural Day Program available in all states is a highly interactive and enlightening program, suitable for all ages and allows students to engage in discussion and activities to understand the significance of multiculturalism. With topics including language, culture, history and faith there are programs available from each continent. Within a day, students are able to travel the world and explore the intricate system of intersectionality.
Christmas
25 December
Christmas is one of the most celebrated days in the world. To many, it signifies the birth of Jesus and the faith of Christianity. However, Christmas is a celebration with a much longer history and is today enjoyed by many from all backgrounds to enjoy the festive season and unite with loved ones.
Here is how Christmas is celebrated around the world.
Germany
Germany is well known for its Christmas markets in Frankfurt which are extravagantly decorated. With lights and Christmas trees, people come out to explore the festive night of Christmas Eve with their friends and family. Gingerbread hearts, typically known as Lebkuchen, is a common Christmas sweet that is enjoyed by all.
Australia
Contrasting the typical snowy Christmas that part of the world are able to celebrate, Australia's Christmas celebrations are quite often enjoyed in scorching temperatures. However, it is still very much a time of joy as families organise barbecues and cool drinks. Additionally, Carols by Candlelight is a common performance that families attend in their local parks. It's a wonderful event where children come along in their reindeer, Santa or elf costumes.
US
With gigantic toy stores and the well known Rockefeller Centre Christmas tree in New York City, Christmas celebrations are certainly huge in the US. Traditions such as hanging a stocking, leaving milk and cookies out for Santa and setting up the Christmas tree are all common types of preparation processes. The day is centralised around uniting with family and gift-giving to loved ones.
Japan
Christmas in Japan, Christmas Day is more focused on being with loved ones rather than a religious celebration. One of the most common meals for families to have on Christmas is fried chicken.
Each country has their own way of celebrating Christmas but ultimately it's a time where loved ones can bond, unite, and create memorable moments.
New Year's Eve
31 December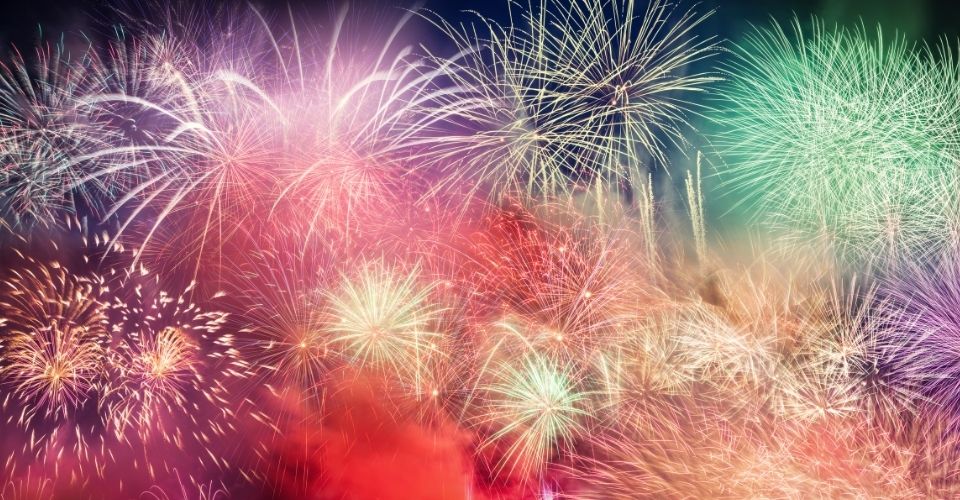 Celebrated in the Gregorian calendar, 31 December is a day that symbolises the end of a year. Families come together on New Year's Eve to watch sparkling fireworks all around the world including, Sydney, Dubai and Paris. Individuals reflect on the year that has passed; lessons learnt and moments cherished. Reflecting on the highs and lows and ultimately establishing what positive change is desired for the year to come.
Cultural Infusion's Yoga and Mindfulness program in Victoria is a perfect way for children starting from pre-primary all the way to Year 12 to recalibrate their mind and body. After a vigorous year, students will have the opportunity to end their year in a tranquil and serene space. Not only are students guaranteed to have an enjoyable and exciting time with their friends but learn important mindfulness techniques that will benefit them in their future.
This brings an end to our December dates to celebrate but join us again next month to discover more dates enjoyed around the world. In January, our celebration dates will explore Australia Day, World Braille Day and World Religion Day