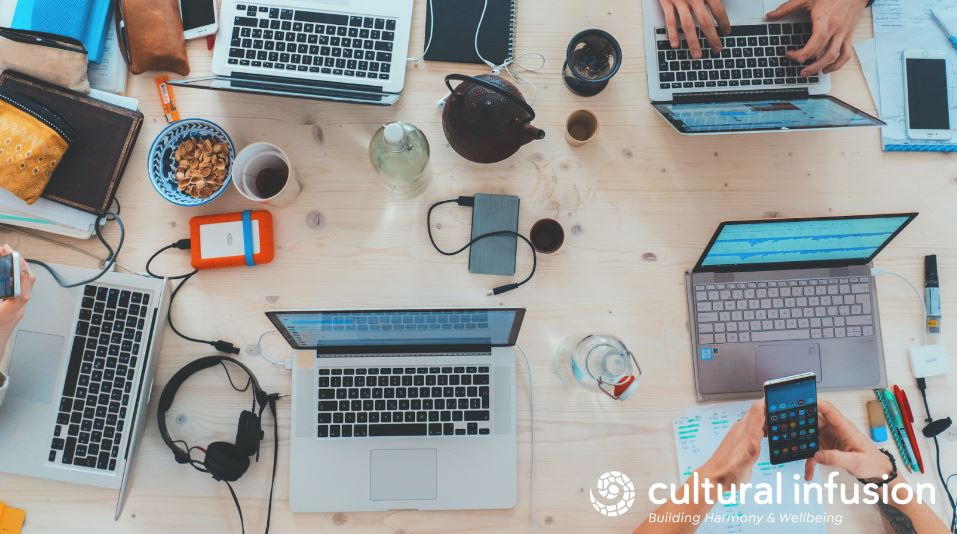 Improving Accessibility through Inclusion and Education
New tech, conferences and Harmony Week
In this month's newsletter, we discuss the research paper 'Multi-Instrument Detection in Culture Musics Using Machine Learning Models' by our Chief Technology Officer Rezza Moieni and the upcoming launch of the beta version of our accessibility application, Inclusion Atlas. We also highlight a presentation by our Education Strategist Nisha Feik for the International Conference on Global Citizenship Education: Platform on Pedagogy and Practice. And we offer the perfect way to mark Harmony Week 2023.
---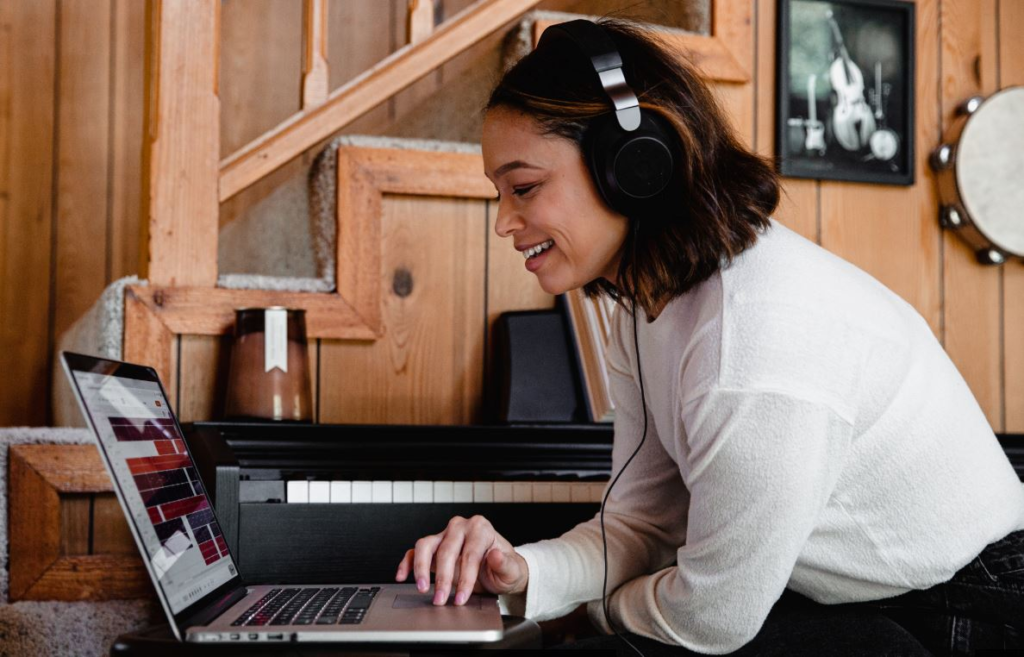 This month we published an article based on the research paper 'Multi-Instrument Detection in Culture Musics Using Machine-Learning Models', written by our Chief Technology Officer Rezza Moieni and University of Melbourne data science student Kaile Wang.
The research paper looks at the universalisation of music. Rezza has developed an instrument-detection system using machine-learning technology that is able to provide information on under-recognised traditional musical instruments and sounds sourced from Cultural Infusion's Sound Infusion.
Globalisation has increased the spread of cultures around the world, each with their own unique histories and traditions. More and more people are becoming interested in exploring new musical instruments and their associated culture, but struggle to retrieve information on them due to their under-representation in mainstream music and media. 
The aim for the project is to fulfil an unanswered demand to identify and acknowledge cultural instruments by building a website capable of distinguishing up to 200 musical instruments embedded in sounds and music from cultures all round the world.
Unlike popular applications currently on the market such as Shazam and PixelPlayer, Rezza's system can detect isolated cultural instruments and sounds for the purpose of conducting further learning journeys.
To find out more, click the link to read 'Diverse Musical Instrument Detection Using Machine-Learning Models'.
---

We are excited to announce that the beta version of our accessibility application, Inclusion Atlas, is set to launch later this month!
Inclusion Atlas is an app designed to inform its users on the accessibility and inclusive features of buildings and spaces, created by our Project Coordinator and UX Specialist Saman Akbaryan and Chief Technology Officer Rezza Moieni.
As a wheelchair user himself, Saman drew on his lived experience to develop the concept behind this project, finding new and innovative ways to support those belonging to minority communities, including people with disability, the LGBTQIA+ community, people of diverse cultural, linguistic and/or religious backgrounds, and anyone with diverse needs.
The unique platform draws on User Generated Content, whereby users actively contribute by rating venues, uploading photos and providing up-to-date information based on accessibility features, service standards and experiential quality. The platform seeks to support diverse ability and cultural needs in the physical world across venues ranging from restaurants, to retail, to recreational spaces, via a respectful and constructive space of dialogue.
The beta version will be launched on a number of platforms including our browser-based website, Google Play and the Apple App Store. To stay up to date, follow the Inclusion Atlas Facebook Page.
Saman is also scheduled to speak at the University of Melbourne's Ableist Cities Symposium next month.
---
Our Education Strategist Nisha Feik recently presented Cultural Infusion learning resources for the 7th International Conference on Global Citizenship Education: Platform on Pedagogy and Practice, in partnership with UNESCO.
The international conference involved keynote speakers, workshops and case presentations as well as virtual exhibitions to engage members from diverse sectors and encourage the exchange of perspectives, experiences and partnerships.
In her presentation, 'Resourcing Intercultural Understanding: Cultural Infusion in Action', Nisha shares the importance of teaching intercultural understanding in schools to promote comprehensive mutuality, reciprocity and equality.
She discusses Cultural Infusion's cultural incursion programs, lesson plans, learning lands and online resources, including Sound Infusion and Diversity Atlas. Nisha also offers teacher training with professional learning webinars, workshops and access to education-based conference material.
Watch Nisha's presentation above!
---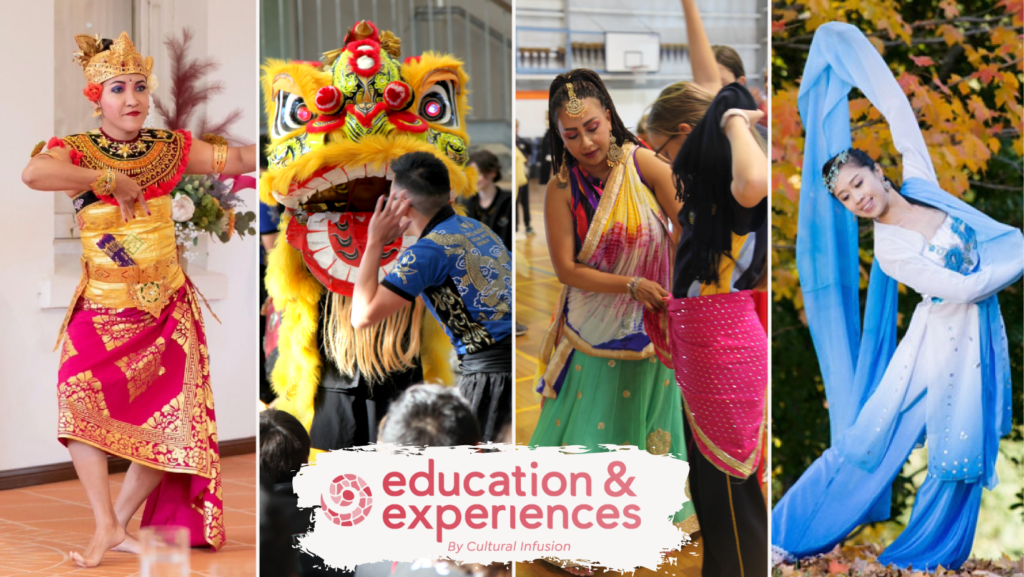 Next year, Harmony Day is taking place between 20-26 March. March 21st is the United Nations International Day for the Elimination of Racial Discrimination, created to commemorate the 1960 Sharpeville massacre in South Africa. We mark the day with intercultural programs and workshops. 
Harmony Day occurs on 21 March every year. Harmony Week is an extension of this day, highlighting the importance of cultural diversity, equity and inclusion.
To mark Harmony Week, Cultural Infusion offers Multicultural All-Day and Half-Day incursions that are available for in-person and virtual delivery to schools across Australia. 
Our cultural incursions cater to all year levels and audiences, providing programs that are interactive, vibrant and memorable. There are many programs to choose from, celebrating diversity and culture from around the world.
We also offer cultural workshops and programs for early learning centers and community organisations. To explore the available cultural programs in your state, view our new digital brochures or filter your search on our website.
Due to high demand, we recommend booking in advance to secure your program. Click here to book.