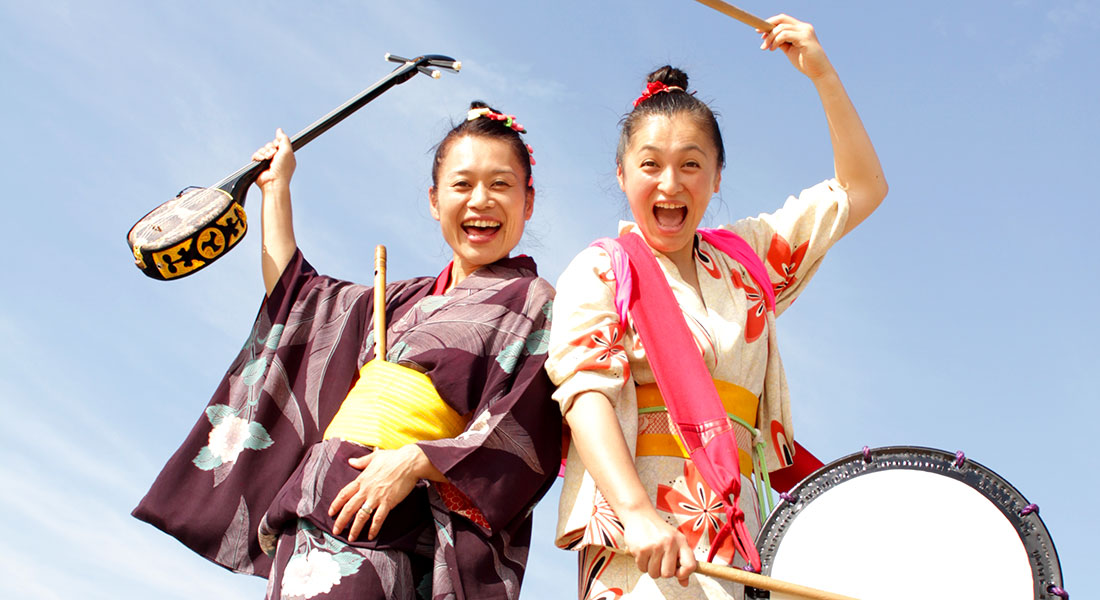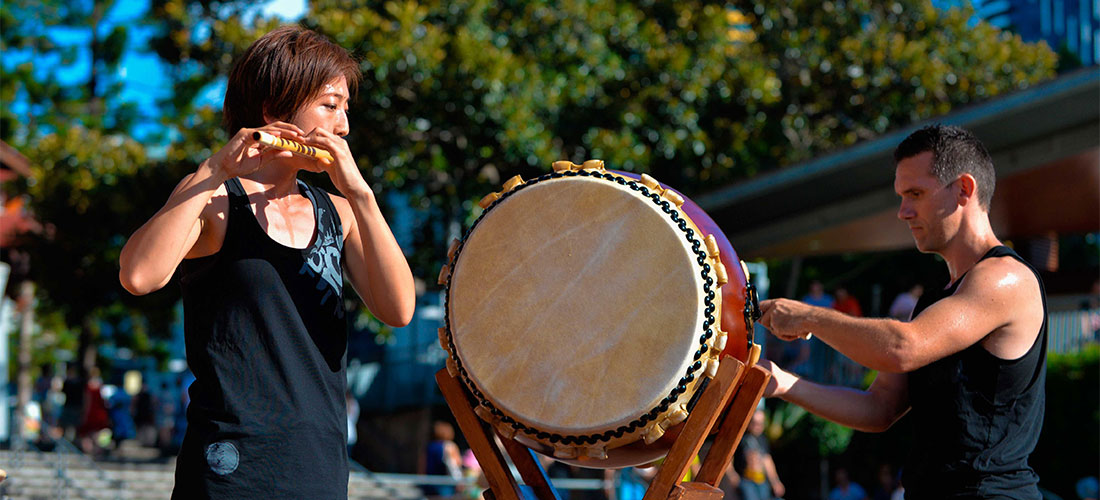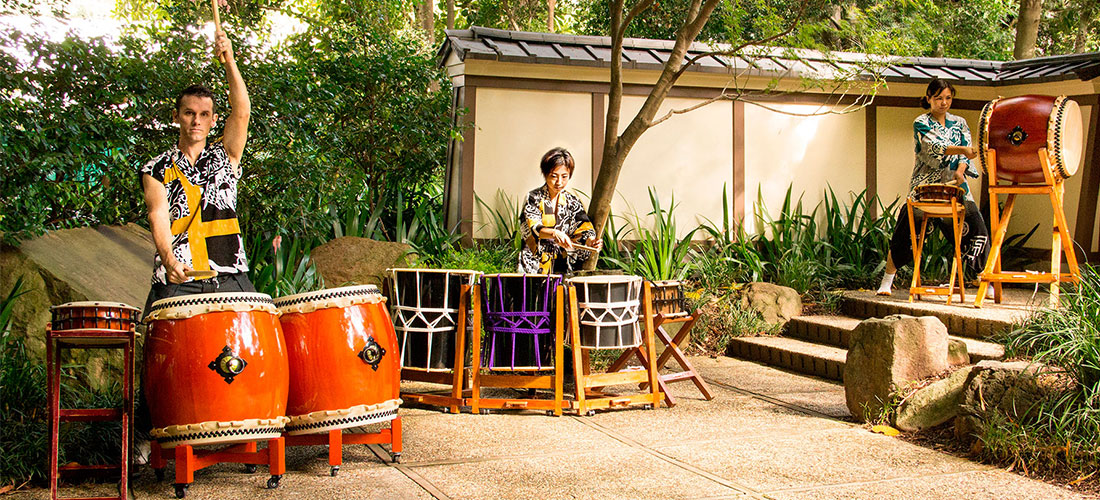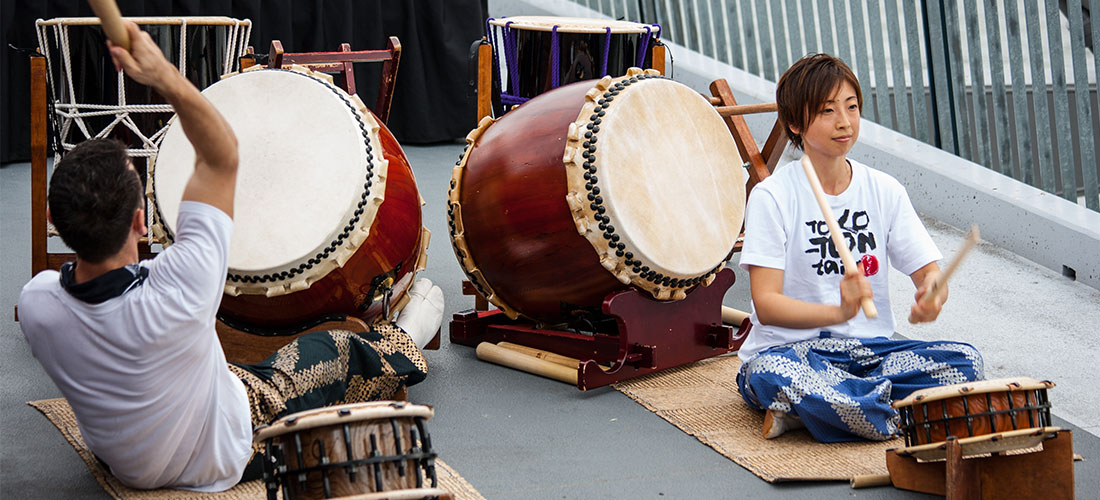 Cultural Infusion's immensely popular Taiko Programs are designed to support the cross curriculum priorities for: Asia and Australia's engagement with Asia, and Intercultural Understanding
In Japanese, Taiko literally means 'fat drum', and it looks like the most traditional of instruments – and it is. But it is also at the cutting edge of musical and cultural innovation between Japan and America (PDF). Modern Taiko groups are loud, spirited and immense fun, and their art form – wadaiko or kumidaiko – is the result of musical collaborations between the United States and Japan since the 1950s, and beginning with the introduction of western swing rhythms into Japanese drumming.
All of this makes Taiko a great way to introduce students to the core components of intercultural understanding, and help them understand that even when cultures appear to be as different and Japan and the West – that they are both really growing, developing and influencing each other to create new and exciting ideas.