Cultural Infusion's Living Culture Program works to promote heritage cultural practices in communities across the planet, supporting their continued life through education, intergenerational transmission and public presence. This harnesses the cultural richness of the community to provide its own members a sense of identity and belonging, promoting social cohesion, building resilience and helping to maintain the necessary conditions to drive sustainability to the community and to society as a whole.
In 2017, Cultural Infusion launched our Living Culture Program at our Cultural Infusion Centres in Pakistan, and Tanzania.
This program aims to drive participation in cultural production, inspiring participants to recognize their role as culture bearers, stimulating ownership of their cultural processes, and empowering them to create, appropriate and readapt content in an active role.
The program will also drive awareness of cultural practices that are significantly excluded from the media, the internet and other forms of communication. By documenting and propagating the activities of the participating communities, their cultural practices will gain media presence, driving the message that each and every unique culture is valuable to us all. Learners – Young people between 7 and 25 who will be trained.
The program connects Culture Bearers with a group of apprentice learners. This is done under the supervision and guidance of the Local Cultural Development Coordinator and in close consultation with community organizations, as well as local and national government authorities.
We work through our local coordinators to focus our efforts in the following areas:
Learners
Young people between 7 and 25 who will be trained
Apprentices
Talented participants with potential to be leaders/teachers in their community who receive one-to-one training
Local Cultural Development Coordinator
Recruits and monitors Culture Bearers, monitors participants and leaders, advises on local needs.
Culture Bearers
These are the master artists who regularly train students, apprentices and arrange weekly performances.
Community Partners
Local organizations who support the program and provide access to valuable information, resources and networks.
Local and National Government
Monitor the project and advise on National Legislation and priorities.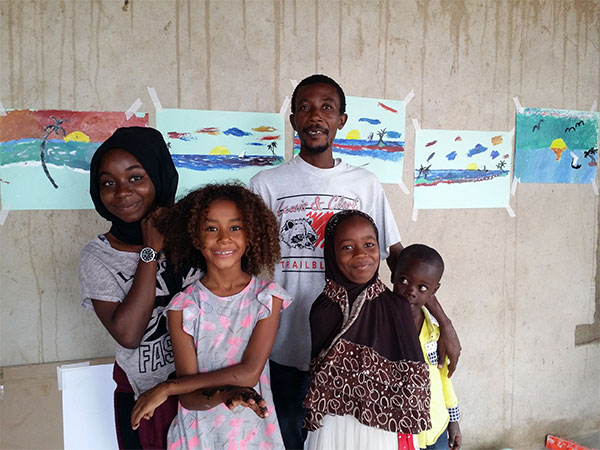 Historically, the Zanzibar Archipelago and the nearby town of Bagamoyo in Tanzania were popular sites of migration during times of famine and war. There is a longstanding tradition of a rich locus of culture influenced by the Doe, Zaramo, Kwele, Makonde and Mwera people. Rituals of dance and song are important to celebrations such as crop harvest and wedding ceremonies, and also function as a mode of education for youths or displays of strength and vitality.
Dance, Singing & Drums
Jambiani, Zanzibar, Tanzania
The bearers of this heritage art form teach young people the art of dance and song using djembe drums and handmade costumes. Youths of all genders and ability aged 12 to 25 learn many African dances such as Malivata, Amoni, Ngokwa and Masewe, and in turn will be inspired to impart these traditions to members of their communities and the world beyond.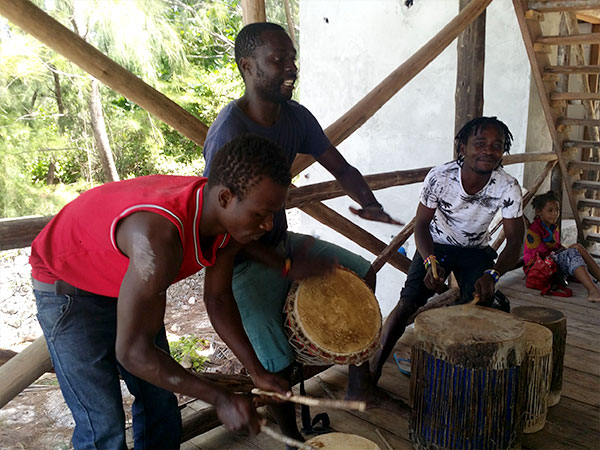 Drumming
Zanzibar, Tanzania
In Tanzanian culture, drumming features heavily in a variety of events such as wedding ceremonies, crop harvest, religious celebrations and healing practices. The bearers of this art form teach drumming styles such as Kibungo, Kidumbaki, Kiungi, Mahumbwa and Dandalo to youths of both genders aged 15 to 25.