What are our international programs?
The Cultural Infusion Foundation works to build programs, connections and relationships that focus on social cohesion, inclusiveness and intercultural understanding within communities in Australia and around the world.
Internationally, our Performance Troupes engage disadvantaged young people through the performing arts, educate them about global citizenship and empower them to become positive leaders in their communities. Young people come together to participate in dance, drama, singing, poetry and life skills workshops.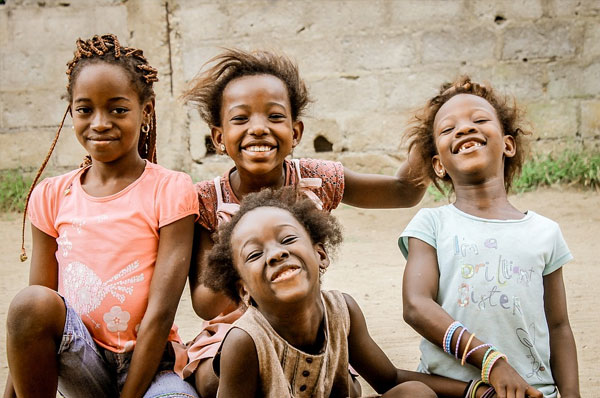 Click here to help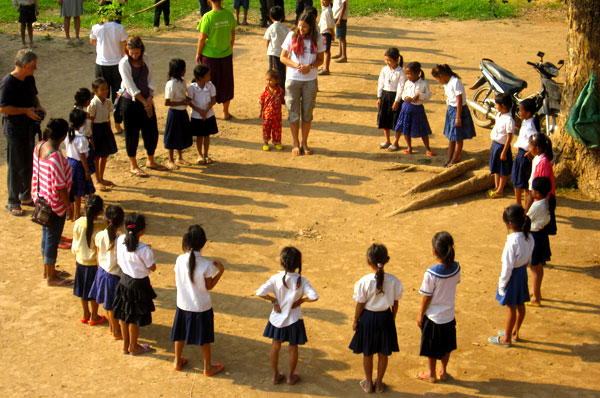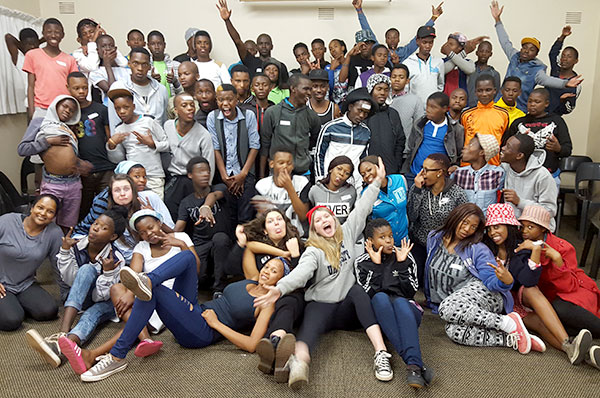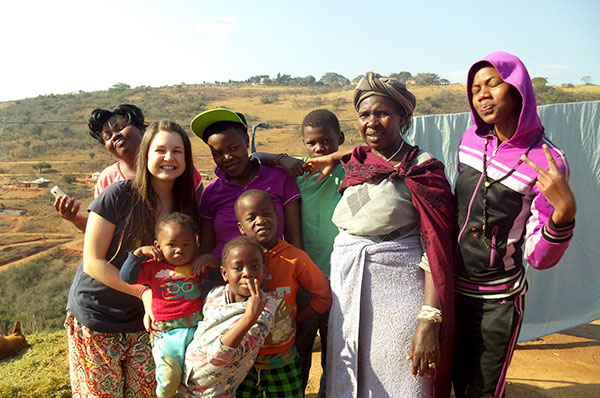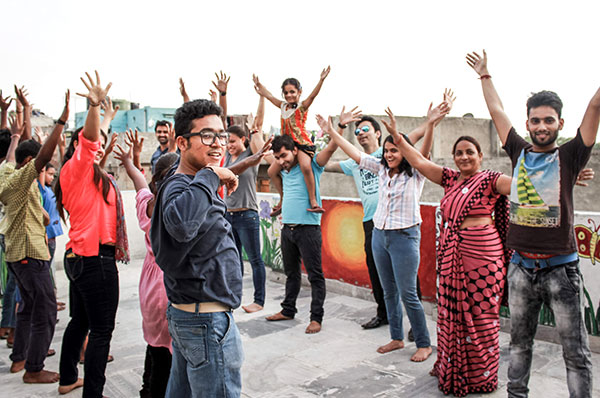 INTERNATIONAL TOURS
We believe in the power of travel to promote equality, social justice and intercultural understanding. Travelling alongside other like-minded Australians, you will spend two weeks visiting local communities and actively engaging in Cultural Infusion's performing arts projects.
KNOW MORE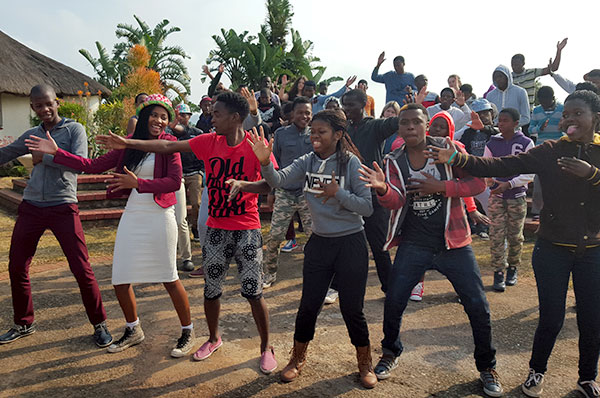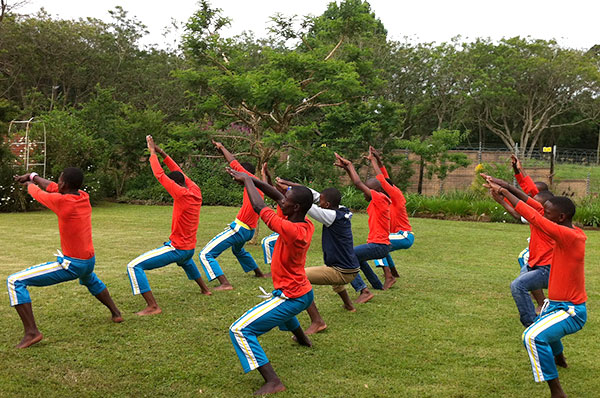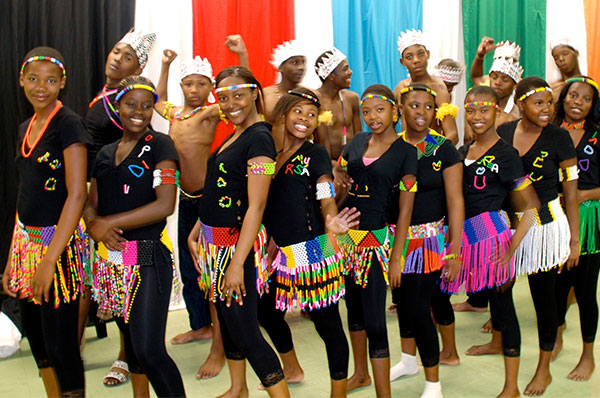 PERFORMANCE TROUPES
Youth from disadvantaged backgrounds aged 12-25 participate in 2 hours workshops each week in their local area. Participants connect through dance classes and our life skills curriculum which develops leadership, cultural competencies, problem solving and creative thinking. The groups have performance opportunities, and participate in our annual conferences and holiday programs..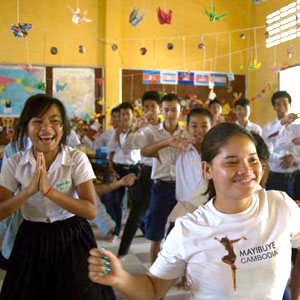 Our Cambodian programs provides access to the arts within educational systems for young people in rural and disadvantaged communities in Cambodia. We are currently working with students aged 6-16 years, in the province of Kampot
During the Khmer Rouge Regime, artists were targeted in the genocide. We are working to regenerate the traditional arts and support future generations to be creative and engaged citizens.
We work with schools and learning centres who are moving away from ROTE learning and are eager to create opportunities for young people that they otherwise would never have access to including dance, visual arts and life skills. We envision a generation of young Cambodians who can express themselves, think creatively and problem solve.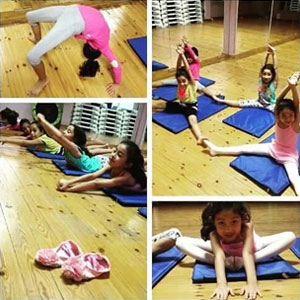 Providing outlets of self-expression for youth who have been orphaned due to street violence and civil unrest. Cultural Infusion's Egyptian programs provide classes in dancing, arts and life skills for 17 children from El-Madena Orphanage aged between 8 to 12 years old. The majority of the children have been orphaned due to the recent street violence and civil unrest.
Our classes are held once a week for 2 hours and include drawing, singing, and dance. These programs have had an amazing impact on the children in particular the dance classes which they have never had the opportunity to experience prior to our commencement.
Dance has helped the children mature physically, emotionally, and socially. The children enjoy the opportunity to express their emotions and become aware of themselves and others through creative movement. Socially, dance fosters social encounter, interaction, and cooperation. Participants learned to communicate ideas to others through body movement and to work within a group dynamic.
Arts and life skills classes are helping the participants to perform better at school. Our classes are supporting their intellectual development and bettering their education.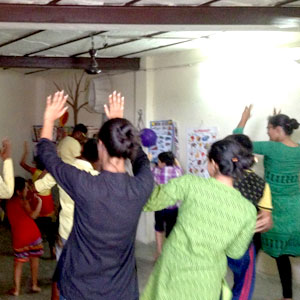 Bringing childlike experiences to children of brothel workers.
Working at Kat-Katha Education Centre, a small centre in Chawri Bazar, we deliver classes to children whose mothers work on GB Road, Delhi. Participants engage in 3 hours of dance classes every Saturday and Sunday morning. The troupe specialises in Bollywood but also gets exposed to further intentional styles.
Kat-Katha creates a safe and quiet spot for children to rest, share and learn. Dance and art helps develops creativity, health bodies, self-expression and improved mental health. It also gives our participants the feeling that they are not different and despite their circumstances can have the same opportunities as other.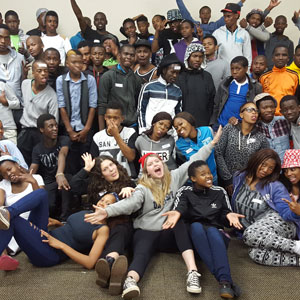 Working in townships to develop a generation who are equipped to lead their community forward and act as positive role models.
Mayibuye Performance Troupes are running in 4 townships within Kwa Zulu-Natal. Youth come together 3 nights a week to participate in dance, drama, singing, poetry and life skills workshops. They also have numerous performance opportunities across the state, to showcase their talents but also to build community spirit and the positive reputation of youth.
Participants aged 13-25 come from remote, rural and urban townships: Hammarsdale, Umlazi, Ashtown and Cato Ridge. Programs are facilitated by trained locals within each community, who we have identified as aspiring community leaders. Troupes specialise in various South African dance styles including Zulu, Local and Gumboots and also get the opportunity to learn global styles at our annual youth camp including Jazz, Ballet, Latin, Bollywood and Hip hop.
Participants are encouraged to act as positive role models and give back the community. Our regular outreach days have supported children's homes, HIV centres and elderly community centres. Activities include performing, cooking, cleaning, gardening and facilitating games and activities. We are proud to see our youth out in the community making a difference.